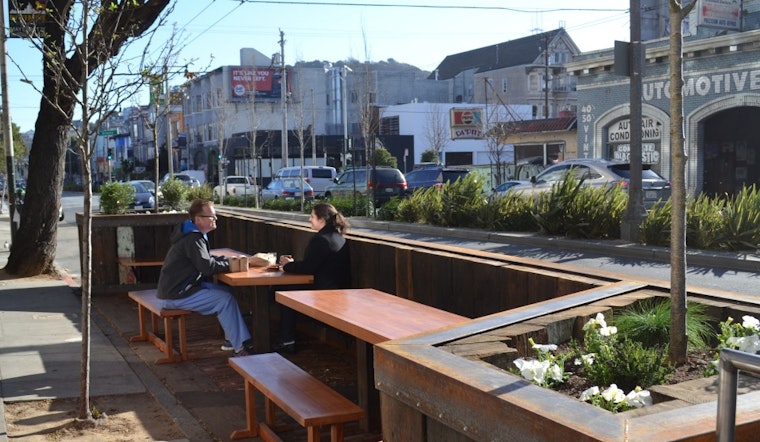 Published on March 14, 2014
There's a new outdoor seating option on the Divisadero corridor, just in time for the warm spring weather.

We mentioned a few weeks ago that The Mill's parklet was under construction, and now it's finally complete. Designed by Boor Bridges and built by Roman Hunt, it takes up three parking spaces and adds outdoor seating to the popular cafe.




In keeping with the original design, the parklet has benches and tables built into the structure, with trees and flowers planted on either end. A stylish vertical bike rack finally fulfills the bike-parking needs that used to be an issue when grabbing a slice of toast or a Four Barrel cappuccino.




Check out the new addition and let us know what you think!