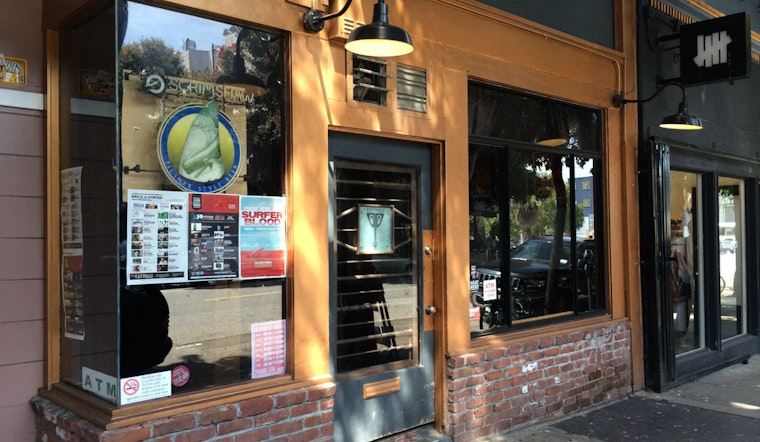 Published on April 09, 2014
Place Pigalle
, a local bar that offers beer, wine, and a room full of couches for your lounging pleasure, has been given a 90 day notice to evict. The eviction comes from its property manager, Hayes Valley Properties (HVP), after a contentious series of events involving sewage leaks and upkeep issues.
We spoke to Jason Perkins, owner of the Parish Entertainment Group which runs Place Pigalle (along with four other establishments, including Brick & Mortar Music Hall).
"We're really upset about what's happening," he began. "It's incredible that they're doing this."

According to Perkins, ongoing issues had led up to the recent friction.
Perkins said he asked HVP's representative to look into sewage leaks that had been plaguing the bar, soaking the ceiling from above and ruining electrical wires, but that they were unresponsive. "They thought it wasn't a big deal, we said it's gross and the sewage will probably get our employees sick, but they didn't care."


Perkins provided this picture as an example of what sewage leaks look like in their basement:


Place Pigalle entered into lease negotiations at around the same time, and Perkins told us that HVP agreed on the condition that the rent increase by 50%, bringing the bar's monthly rent to $10,800.

Perkins agreed to the rent increase and HVP's representative confirmed, but failed to get back to Perkins with details.
After not hearing back about the lease, and continuing to ask about the sewage and leakage problems that were only exacerbated during recent rain storms, Perkins reached out to the Department of Building Inspections last week to check out the bar.

"Within minutes of walking inside, the city inspector was grossed out and cited it," Perkins said. "The property manager finally came in later and told us it's not that big of a deal, not a real problem, and was furious at us for bringing in the inspector."


A week later, Hayes Valley Properties gave them a 90-day notice to evict, saying that their previous lease offer was off the table. Perkins was told that Roger Perez (owner of HVP) is going to have his son open a bar that, as described to Perkins, will be "more hip and cool."

"They never took care of our building, I had to fix their stuff for years (sewage leaking into the bar, electrical problems), pay for contractors, and now we're getting kicked out," Perkins said. "What were we even asking for? That we don't want crap literally dumped on us? Ridiculous."

Perkins and the Parish Group are currently talking with their lawyers and exploring options. Meanwhile,
Inside Scoop reports
that Roger Perez of HVP says the sewage leak has been resolved, but declined to comment about the bar's future.
"If nothing else, we just don't want people to think this bar was poorly managed or there was a lack of upkeep and that's why we got run out of town," Perkins said. "That's how they're already spinning it. That's the part that upsets me. I've been bringing up these health issues over and over and over and have documentation to prove it and nothing has been done about them."

We'll be tracking this one closely, so stay tuned for more updates to the story as it continues to develop.