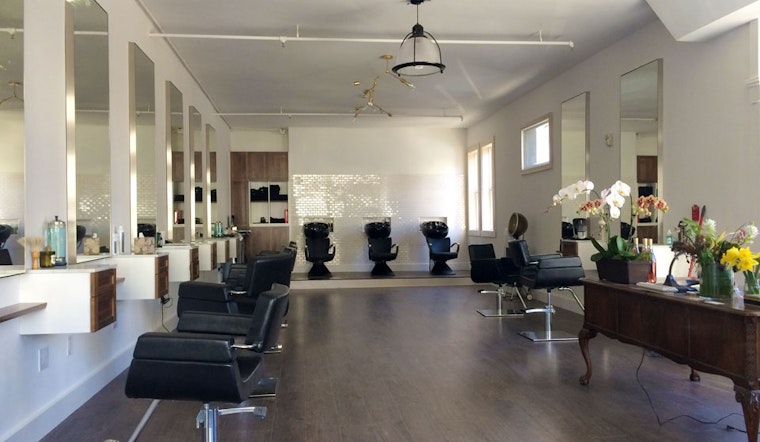 Published on April 17, 2014
A new combination hair salon and art gallery has opened at the corner of Fell and Fillmore.
The shop, called
David James
, is located at 600 Fillmore in the retail space underneath the Casa Loma Hotel.
Owner David Karvasales tells us that all of the salon's employees, including himself and his brother, live within 5-7 minutes of the address.
"I chose the location because I love the blend of neighborhoods that the shop lays smack in between—
Alamo Square, Western Addition, Hayes Valley, Lower Haight and NoPa," David writes. "It possesses many characters of each hood which I find the perfect fit for our group."




In addition to hair services, David James also features a separate gallery room, which will host art exhibitions by the salon employees themselves and their friends.

David grew up in Marin, and operates another David James location up in San Rafael. He enlisted the help of several friends and artists to build out the San Francisco shop.


"The salon was designed by myself and built out by fine woodworker Torin Brandborg, artist/musician Virgil Shaw and a few other friends I grew up with in West Marin. It's been great involving my friends in every aspect of the business as it keeps us all progressive and passionate about the things we do. Most importantly this shop reunites my brother and I again working together in the same shop, which hasn't happened in close to 10 years. That's what makes this place the best."

David James is open Tuesday through Saturday from 10am to 6pm. For prices and to make an appointment, call 415-655-3973.