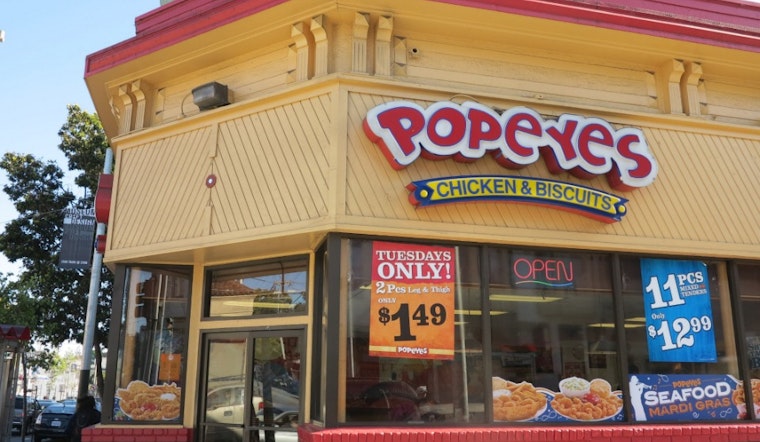 Published on April 29, 2014
Want to take over your local Louisiana-style fast-food chicken outlet? We recently got word tha
t the iconic Popeyes Chicken o
n Hayes and Divisadero is available for a long-term sublease.
Popeyes has occupied the corner for the past 28 years, and it's certainly watched the neighborhood change. A few months back, the current leaseholder decided to test the waters and list their business as available for someone to take over. The lease has a remaining 22-year lifespan, and whoever wishes to take over the place will have the choice to keep it running as is or transform it into a different restaurant concept.
The space is roughly 2,000 square feet and boasts 106 feet of frontage on the corner of Divisadero and Hayes.
The listing
notes that "NOPA has become one of the strongest and fastest growing restaurant
locations in San Francisco with fine casual dining in abundance."
There's currently no asking price.
How would you feel if this Divisadero institution potentially flew the coop? Remember, the listing is at the behest of the current leaseholder, so they are not getting "pushed out" per se. Would the replacement of a long-standing corporate fast-food joint be something to be mourned or celebrated, and if Popeyes disappeared, what would you like to see in its place?