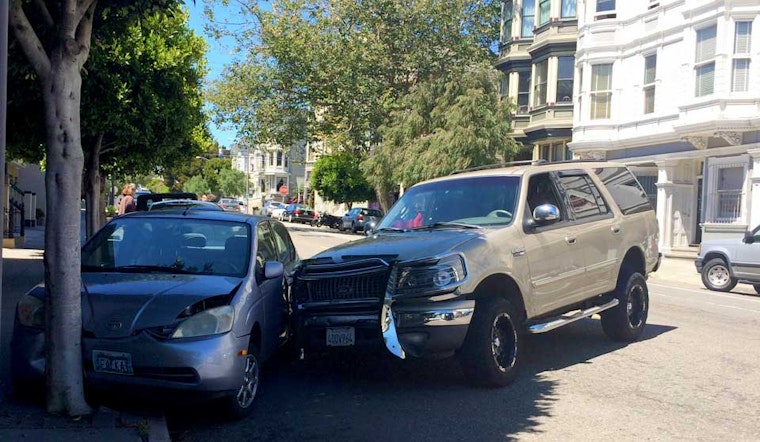 Published on July 07, 2014
It was an Independence Day weekend to forget for the owners of two cars parked on Scott Street.
Around 1:30pm on Saturday, a Ford Expedition hit the two cars, which were parked on the northwest corner of the intersection of Scott and Haight.
One of the cars, a black Chevy HHR, suffered damage to the entirety of its left side, as you can see in this photo tweeted to us by reader Lucas Saugen:
The other, a Toyota sedan, was hit near its rear left tire (which deflated), and appears to have been pushed onto the sidewalk where it hit a tree.
As of last night, neither car had been moved from the site of the accident, but the owner of at least one of them had been made aware of the collision. The Toyota had a note on its dashboard announcing that it would be towed on Monday morning, as the body shop was closed:
Thanks to everyone who notified us of the incident.