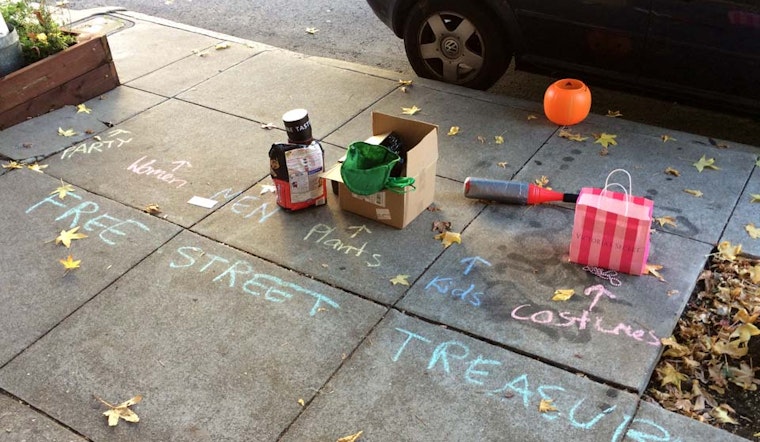 Published on November 13, 2014
We usually save our leftovers for the weekend, so today must be an especially lucky 13th. Here are a bunch of local news bites for your Thursday perusal.
Tomorrow,
Underground SF
will host a
memorial party
for a beloved neighborhood pet that passed too early. Tesla, a rescue Great Dane mix and Lower Haight resident, had to be put down by her owners two weeks ago due to sudden terminal medical issues. Pet enthusiasts are invited to swing by Underground SF between 4pm and 8pm for the happy hour event, which will double as a fundraiser for Rocket Dog Rescue.
On Monday night,
Kate's Kitchen
will be the site of a
Primal Pop-Up
paleo feast. For $25, you get a protein-packed entree, a kombucha tasting, and "music, card games, and mingling with like-minded, health-conscious folks." Apparently there are a lot of said folks out there, as the event is already sold out, but you can add your name to the waiting list if you're interested and they'll contact you if space opens up.
If all
the recent filming
in the neighborhood has you excited for the upcoming season of HBO's
Looking

,
you'll be happy to learn that the network has just announced the show's premiere date. Mark your calendar for Sunday, January 11th at 10pm. And here's a
teaser trailer
for your enjoyment.
The Bold Italic recently
posted a story
about a project profiling various local people who are deeply in debt. One such profilee is the
Vapor Room's
Martin Olive, who says that an obscure IRS provision relating to business deductions means he owes back taxes and penalties on the cannabis dispensary operation. In total, Olive's debt adds up to more than $930,000.
Thrillist also
published an article
recently listing "16 Ways Not To Piss Off a
Toronado
Bartender." The bar's staff provided the author with some reasonable rules of thumb like, "put your phone away," and "don't be a jerk about showing your ID."
And finally, did you miss the
Wing Wings
3rd Annual Wing Eating Competition last weekend? If so, here's some intense slow-motion footage from the event. It's pretty dramatic and ... well, a little gross, to be honest.