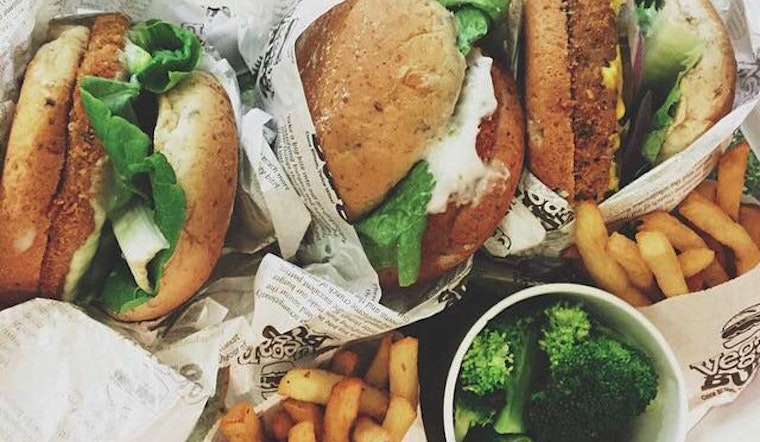 Published on January 10, 2015
Local real estate agent John Polyzoides announced late Friday afternoon that the
long-closed
,
long-anticipated
restaurant space available at 1466 Haight Street, formerly All You Knead, has been leased to Singapore-based vegan fast food brand
VeganBurg
.
Lease signed bringing Vegan Burg to 1466 Haight St. Hopefully first of many US stores to come. http://t.co/8XoPo5xydB pic.twitter.com/sTADsLOGOG

— John Polyzoides (@urbanretailist) January 9, 2015
If it moves forward as planned, the lease would end the space's two-year vacancy stint. The storefront has been vacant since All You Knead closed suddenly in early in 2013, ostensibly for a renovation, and came on and off the market with rents in the neighborhood of $12k a month.
Founded in 2010, the restaurant chain seeks to "break the stereotype of burgers" and push the envelope on what vegan burgers could look and taste like. Per the
company history
, "Our vision is to bring the burgers of the new generation to the table. Our focus has always been making a plant-based burger inspiring and exciting."
Menus
at the Singapore VeganBurg outposts include a selection of vegan burgers like the "char-grilled satay", "mustang relish" and "creamy shrooms", plus sides like "old-school hot dogs", vegan franks, and "seaweed fries".
There's no word currently on a scheduled opening date, but we'll keep you posted as we hear more about VeganBurg's planned move into the neighborhood.