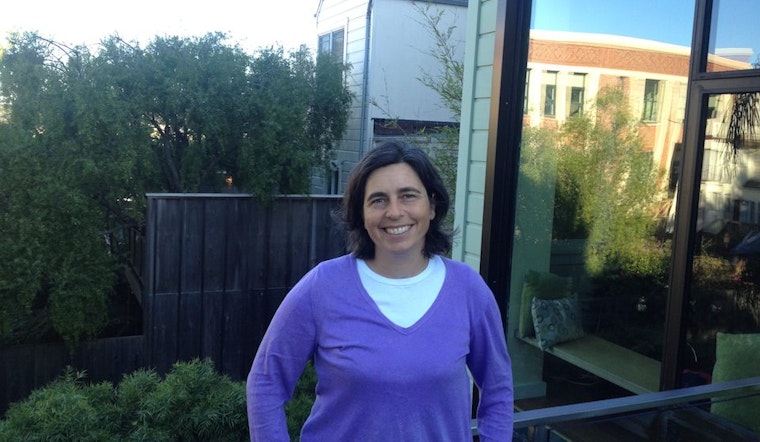 Published on January 07, 2015
Inner Sunset Park Neighbors
is a non-profit that aims to improve local quality of life through community events and the promotion of civic engagement. This morning, Hoodline interviewed ISPN President
Martha Ehrenfeld
about her group's mission and how it collaborates with residents, city agencies and local merchants to put it into action.
Ehrenfeld moved to the neighborhood in 2008 after living north of the Panhandle, "before it was NoPa," she said. "I'm a New Yorker, and I always was drawn to Inner Sunset because I thought it had that sensibility of an urban place where you can walk to everything, good public transportation, and I also loved being near the park."
Over more than 20 years, the all-volunteer group has had a hand in shaping the way the Inner Sunset looks and feels. Past projects include leading efforts to move overhead utility wires underground from Arguello to 7th Avenue, establishing the
Inner Sunset Farmers Market
and creating
Inner Sunset Sundays
, a street party that transforms a busy thoroughfare into a leisurely plaza and creates new opportunities for neighbors to get to know one another.
Ehrenfeld said it was ISPN's multi-year effort to underground utility wires that influenced her decision to become a member and ultimately, to join the board about four years ago. "I appreciate what they did. It made my block a beautiful block, and I want to continue that."
Taking a holistic approach, the association is developing a master plan to help direct how its neighborhood is resourced and managed. "We're working on a vision of how to brand the Inner Sunset as a gateway to Golden Gate Park and trying to work better with all of the city agencies who come into our neighborhood," said Ehrenfeld.
Last month, Tani Elliott, a UC Berkeley graduate student in the
City and Regional Planning program
, released the results of a survey the ISPN helped promote to residents last summer. More than 200 respondents shared data about demographics, lifestyle and general satisfaction with life in the Inner Sunset, and Ehrenfeld said she plans to use these findings to inform the work ISPN does in the community.
Establishing better lines of communication with the city is one of her top priorities. "It's been a little bit of a challenge with the new N-Judah stops. They sort of sprung it on us and we were having discussions about the possibility of common areas." She said individuals associated with ISPN worked with the city to improve wayfinding along the revised N-Judah route, creating signs that orient riders and direct them to local points of interest.
ISPN works with local businesses and institutions, stages quarterly town halls and promotes participatory planning, but the group also "tries to help people have
block parties
and encourage them to get to know their neighbors through fun community gatherings," like last month's
Ugly Holiday Sweater Party
. Outsiders might characterize her neighborhood as sleepy and boring, said Ehrenfeld, "but we're more fun and quirky than people think."
Tonight at 7pm,
ISPN is holding a brainstorming session
to gather feedback before applying for a
community opportunity grant
that would pay for improvements to the greenway along Lincoln between 5th and 7th avenues. The discussion will be held at Sunset Heights Association of Responsible People (SHARP), 1736 9th Ave. between Moraga and Noriega.