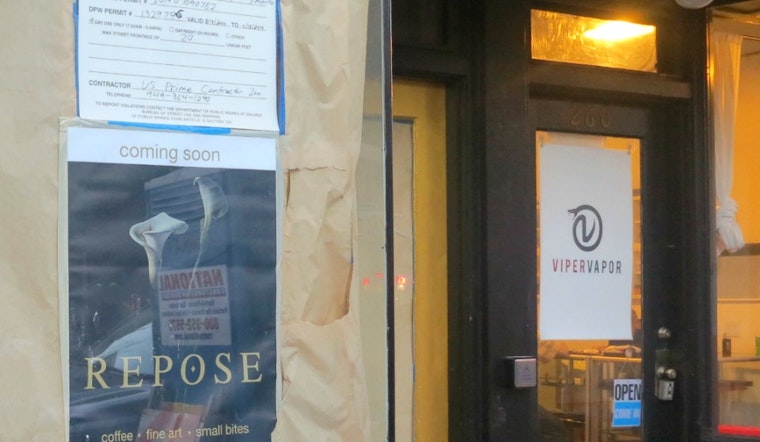 Published on January 29, 2015
Back in October, we reported that Repose Coffee was slated to open its doors at 262 Divisadero St., the space formerly occupied by Magpie and Rye. At the time, owner James Grogan predicted they'd be in business by early November. Now, with 2014 behind us and the shop still under construction, we figured it was time for an update.
We checked back in with Grogan, who explained that the delay was due to the fact that during construction they found an additional space on the premises (an old boiler room) that they could turn into a larger ADA bathroom than they had originally planned. Grogan was delighted by the discovery, since it meant that he could now use more of the tiny space to fit a larger food preparation area.
He hopes to have a soft opening by sometime in February, with limited hours during the week. According to him, construction crews are just finishing up with some electrical and plumbing elements.