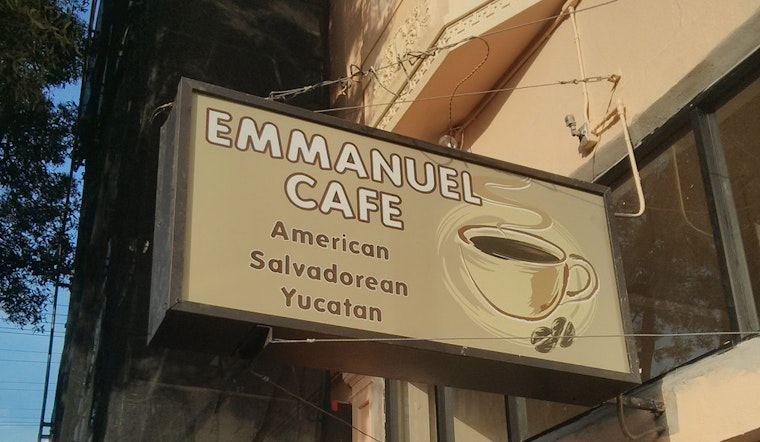 Published on February 09, 2015
Emmanuel Cafe is due to open any day now at 488 Haight St., the former home of Cuco's.

As we observed when we first got wind of the coffee outpost, there are already numerous places to grab a cup of joe within close proximity, but it seems that Emmanuel Cafe will be more than just a spot to get caffeinated.

Rafael Ramirez is acting as spokesperson for Emmanuel on behalf of his sister, Irene Parada Quinteros, who owns the new cafe. He tells Hoodline that Emmanuel will be more like a "fusion cafe/restaurant," by which he means that it will be more like a restaurant, but you can still get a latte. They also plan to have outdoor seating.

As for what the restaurant will offer, Ramirez says it will be Salvadoran fare like pupusas, empanadas and fried yuca, with some Yucatecan items such as panuchos in the mix as well.

The menu has just gone up in the window, and it appears you'll be also able to get breakfast staples like scrambles, omelettes, and breakfast burritos, as well. Take a look for yourself:


One thing Emmanuel Cafe won't have is alcohol. "We're definitely not going to have it for the grand opening," Ramirez says. "We're hoping to in the future."

City inspectors had yet to come in and give the all-clear for Emmanuel Cafe to open, but the space otherwise seems ready to open its doors. Stay tuned for the new spot to open up later this week, if all goes according to plan.