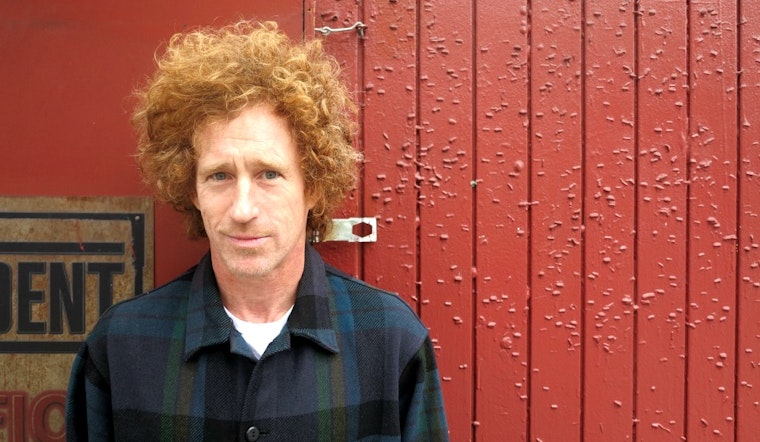 Published on February 18, 2015
Patrick Connolly is a Midwest native that came to San Francisco nearly 20 years ago. You probably recognize his curly red hair from behind the bar at The Independent, but you might not know a whole lot about the man behind all those taps.
In this installment of Tapping In, a series dedicated to getting to know our local bartenders, we caught up with the cheery fellow that's been serving drinks at The Indy since it opened in 2004.
Where are you from and how did you get here?
"I lived in Minneapolis for a long time, but I'm originally from Rochester, Minnesota. I got here in 1997, I helped a friend start a business, and as a favor he wanted to take me somewhere, so he took me to Tahoe that winter. Then my sister moved here the following summer and after I visited her I decided I had to live here."
How long have you been a bartender? Where else have you worked?
"I've been a bartender for over 25 years. Where else have I worked in the city? I've worked at The Boom Boom Room, The Latin American Club, this place which no longer exists called Potrero Brewing, Cha Cha Cha on Mission, and I also worked at Club Six for a short time. I've been working at The Indy since they opened, which I believe was around 11 years ago, to the day ... if not, then pretty close."
What do you like most about working at The Independent?
"First, I'm a big music lover, and I love the fact that it's something different every night. And the customers are awesome. Another good thing about it is that you don't have to work until 2am most nights, since most shows end by midnight. It's probably one of the best bartending gigs in the city. We do really well, it's set up for speed and efficiency, and with the three registers you're hardly ever running into each other."
You look like you're always having a pretty good time behind the bar. How do you stay so positive?
"I realized that it takes as much energy to try and figure out what's making you mad than it does to just roll with situations. Usually if you have a good attitude you can bring around people who are being difficult or who want to be difficult. It's also self-serving to a certain extent, because when you are having a better time, people want to return."
What are your passions outside of work?
"Well, my first one would be surfing, and obviously, with these hours, I can surf nearly every day that it's good. I rarely miss any good days."
Do you ever get mistaken for Andy from San Franpsycho?
"Dude, all the time. Some people who were fairly good friends with him would sometimes mistake me for a while and be like 'Dude! How do you spread yourself so thin?"
What's the best type of musical act to bartend to?
"The New Orleans scene music, because they know what they like. They're professional in their drinking behavior and I do love the music, too. And they never ask you what you think they should drink. They've usually seen the band a ton of times, so they're partying and they're drinking during the show, so they're all not just standing and watching the whole time."
How has The Independent changed over the years?
"Our newer thing is bringing in more electronica, which of course involves a whole different scene. The lights are more important, and we have the high def projector so we can do more of the video stuff."
From a bartender's perspective, what would you like to tell the people who come to The Indy to see a show?
"I'd tell them that the most important thing to me is that they have a good time and that I try to focus on remembering people, but that it's hard to remember everyone. I always try and remember at least one thing about people I meet there—it creates a connection."