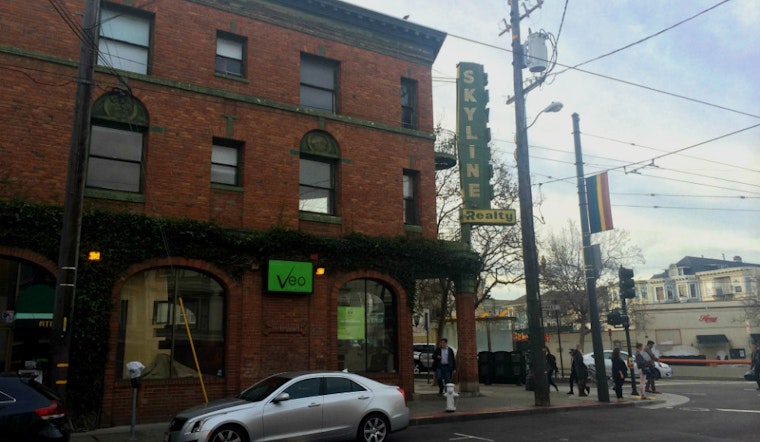 Published on February 04, 2015
With April 1st still months away, you can be assured that this is not a joke. Yes, Castro denizens, it looks like you're going to be getting yet another new coffee shop.
According to building permits filed, the former Veo Optics location on the southwest corner of Church and Market is set to become the first San Francisco outpost of Verve Coffee Roasters, the Santa Cruz-based coffee company which recently expanded to Los Angeles.
Back in 2013, Verve co-founder Colby Barr shared word that the company was indeed scouting San Francisco locations, but it seems it's taken a while before finding the right spot.
The architect behind the plans is Fuse Architecture, which also designed Verve's Santa Cruz roastery. Though we haven't heard back from Verve on details about the new space, the website notes that, "At Verve, there's a deeply felt commitment to creating genuine spaces and crafting cafes that respond to their neighborhoods."
Known as both 2109 Market St. and 210 Church St., the San Francisco location represents one corner of the Church and Market intersection, which—though a public transportation hub—has long been blighted by the vacant Home location on the northwest corner. With that corner planned for housing and the new Verve on the way, look for this intersection to see some new life in the future.
Though the growing concentration of new coffee spots in the Castro has irked some neighborhood locals, it should be noted that the Church and Market location is a reasonable distance from the thickest ranks of Castro coffee shops centering around Castro and 18th/Market.
We'll keep you posted with updates as we learn more about the new space.