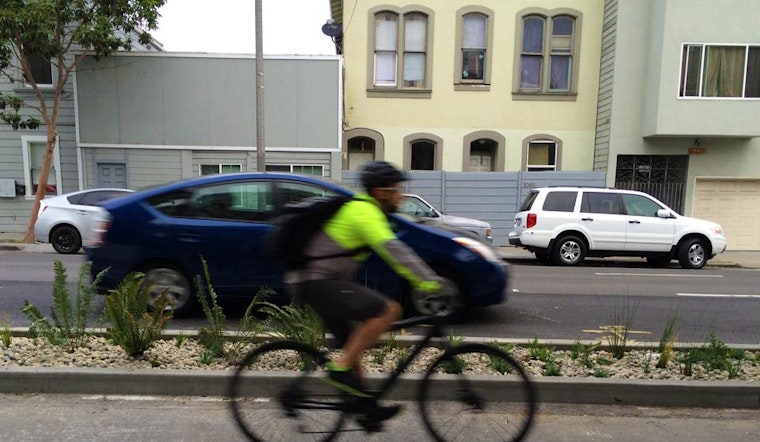 Published on March 09, 2015
After several weeks of installation, the concrete barriers separating the Oak Street bike lane from auto traffic are now in place.
These new barriers are located at intervals along the three blocks of Oak between Baker and Scott streets. They measure five feet wide and are very low, only rising a few inches off the ground.
Three of the four new barrier islands have been topped with plantings and small stones, features which are meant to be both functional (to absorb rainwater) and aesthetically pleasing.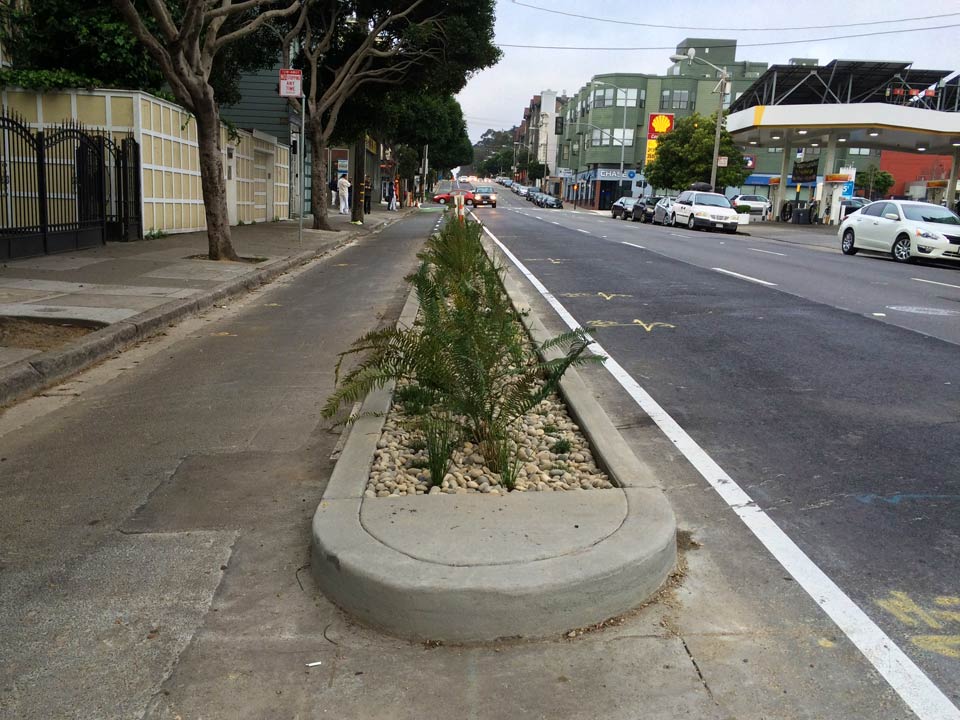 Meanwhile, one of the islands, at Oak and Broderick, did not get the landscaping treatment: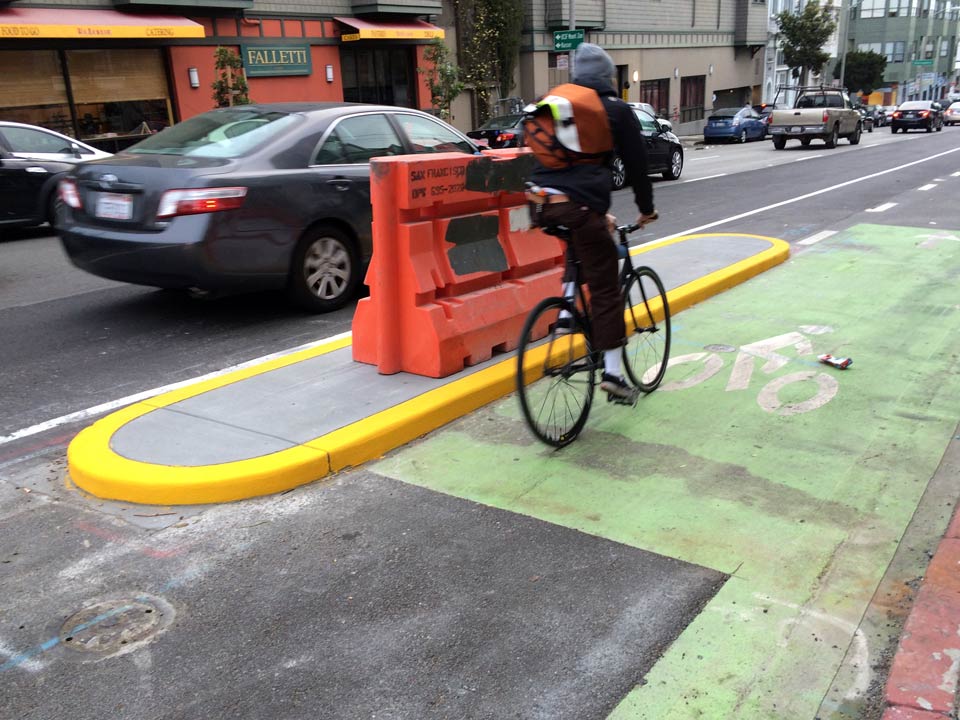 Large gaps between the islands allow for access to driveways, and for turning at corners.

With Oak Street complete, similar barriers will now be installed on the corresponding stretch of Fell Street, as part of the ongoing Oak and Fell Pedestrian and Bike Safety Project. The Fell Street barriers are scheduled to be completed by the end of April.