On Friday afternoon, Mayor Ed Lee and several hundred middle schoolers celebrated the end of renovations to Kezar Stadium with a victory lap around the newly-installed track.
Funded with $3.2 million from the city's general fund, improvements to the 90-year-old stadium are largely concentrated on the field (improved drainage, new pole vault and long jump areas) and the track, which has a new 9-lane rubberized surface created by an Italian company that also services Olympic venues.
In a nod to local sports history, 1,000 reclaimed seats from Candlestick Park have been added to bleachers at the 50-yard line.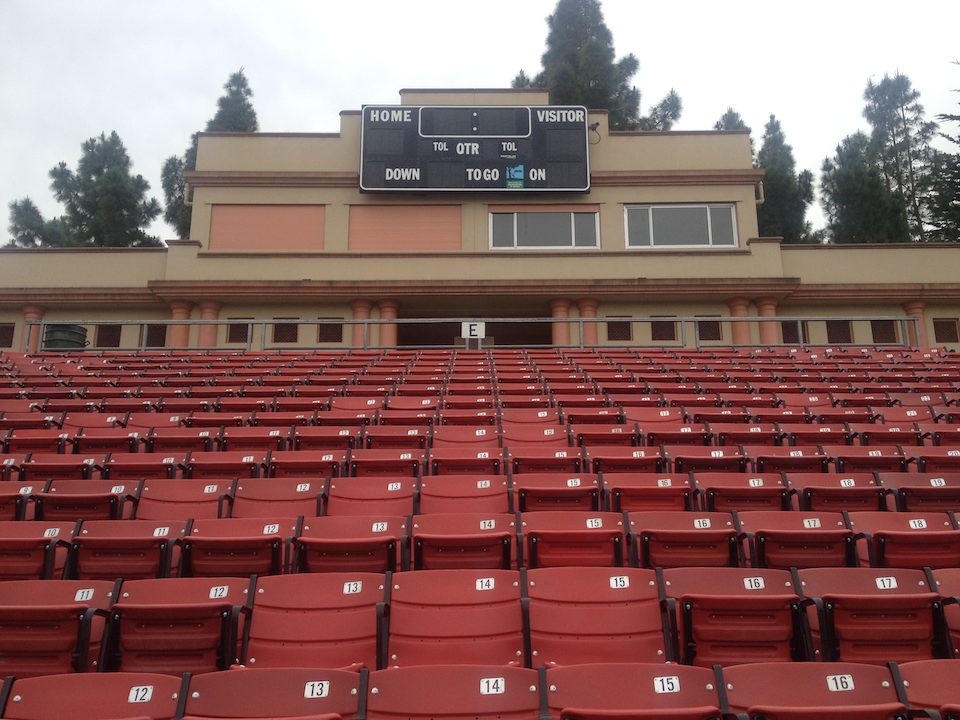 In its original form, Kezar Stadium was a 60,000-seat venue that was home to the San Francisco 49ers until 1970, as well as rock concerts that echoed throughout nearby Ashbury Heights until the 1980s. Months before the devastating Loma Prieta quake in 1989, the facility was scaled back to its current state, which has a 10,000-person capacity.
The track closed to the public when construction began in late September; despite weather delays in December, work was completed in time for Friday's photo opportunity and celebration, which was attended by middle school students from around the city, SF Rec & Park officials, local runners and local media.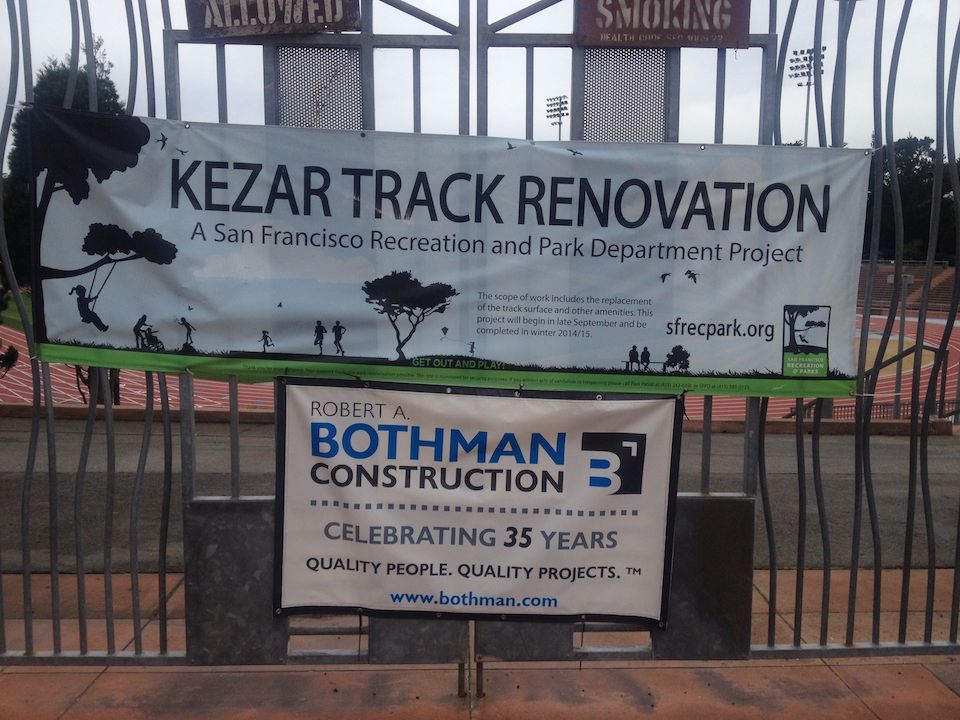 Hoodline visited the stadium on Monday morning, and life seems to have returned to normal: the new Mondo trackbed feels decidedly springier than the old asphalt track, coaches supervised high school students running sprints and dashes, and local residents jogged alone and in pairs around the track.