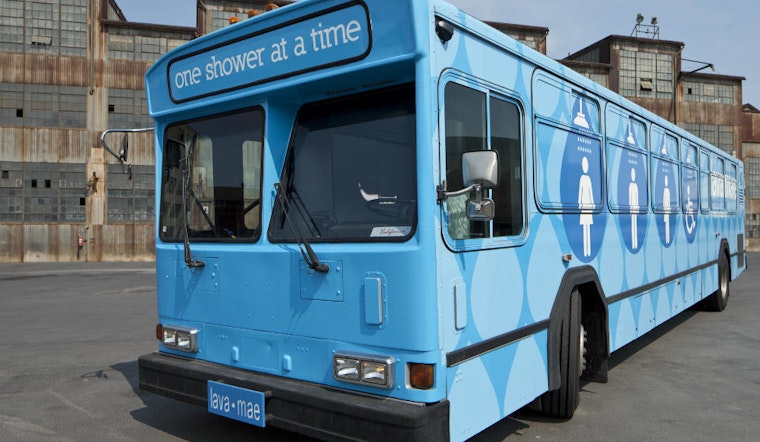 Published on March 21, 2015
It looks like Lava Mae, the roving shower and hygienic service for homeless residents that launched last year, is preparing to launch Upper Haight service on Saturdays as early as May or June.
Lava Mae spent the last year scaling up and raising money to convert more buses to portable shower vans, and currently provides services to the Tenderloin and the Mission.
Doniece Sandoval, Lava Mae's founder, said that if all goes well with permitting and securing a spot in the Upper Haight, we could see Saturday service as soon as more buses are finished.
The Haight Ashbury Neighborhood Council met last week to discuss progress on getting shower service into the Haight. James Sword, HANC's president, said that HANC and most of the people he'd heard from in the neighborhood supported the introduction of Lava Mae into the Upper Haight.
According to Lava Mae's map of homelessness and public hygiene facilities in the city, the Haight regularly sees the highest numbers of homeless residents in the city, yet the city's public shower facilities are concentrated in the Mission / Civic Center / SoMa area.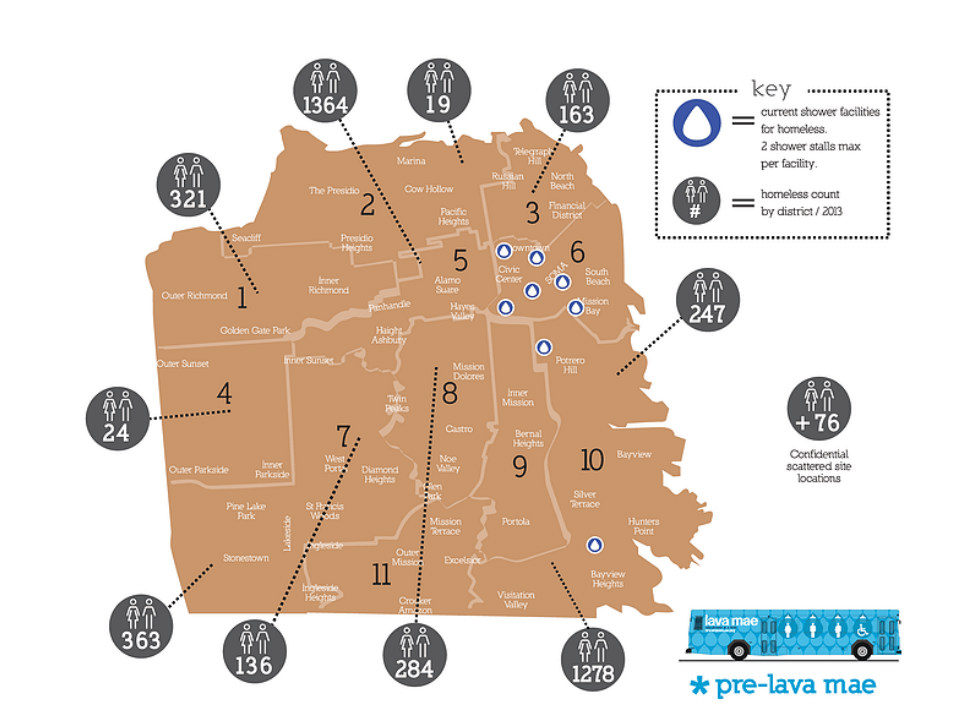 The main hurdles in providing service to the Haight, Sword said, were location and permitting, because there are so many different city agencies involved with different aspects of the implementation. Supervisor Breed has spoken in support of the service, and Sword said that HANC was working with Rec & Parks and city permitting to come to an agreement about where a bus might stop in the neighborhood.
We'll bring you updates about proposed stops for the bus as we hear more.