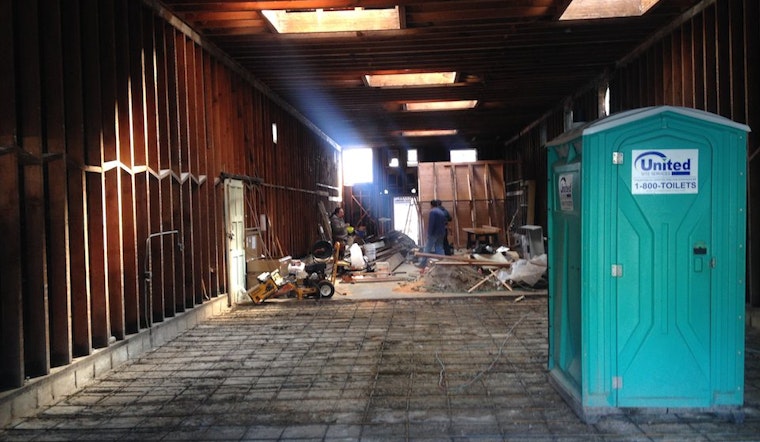 Published on April 07, 2015
As Hoodline previously reported, a gym tenant has been eyeing the spacious former Sun Loy Laundry space at 784 Stanyan. Now, we know that the mystery tenant is Midline Personal Training and Pilates Studio, which is renovating as it prepares to expand from its current location one block away at 515 Frederick.
Construction work is in full swing; last week, a crew was pouring a new concrete floor inside the former home of Son Loy Laundry, which operated from the site since the 1940s. According to Midline owner Jason Kaidasz, the new location will be a 2,500-square-foot group exercise facility slated to open this summer.  Kaidasz said the Frederick St. location will continue to operate as usual during the renovation.
Midline has hired Jason Langkammerer of At-Six Architects, the same architect of record for the work completed in 2010 at their current location, which opened in 2010.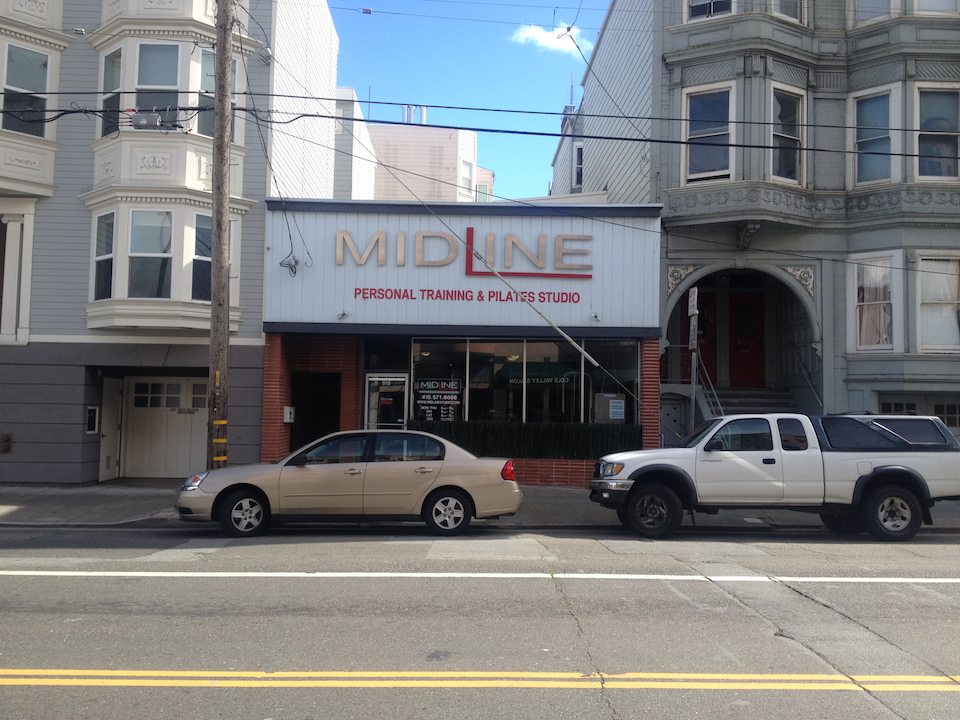 Midline's Frederick Street location.
According to an email from the Planning Department, Midline's building permit allows for the building's conversion into a fitness center "and the restoration of the store frontage," including the removal of a steel roll-up door to bring "the structure into greater consistency with storefront transparency guidelines."
After a concerned party contacted Planning about the renovations, citing Hoodline's coverage of the laundry's history, we received an email from Gilman Lee, lessor for 784 Stanyan. He let us know that the building's facade and neon sign, which reportedly dates back to the 1950s, will remain in place for now.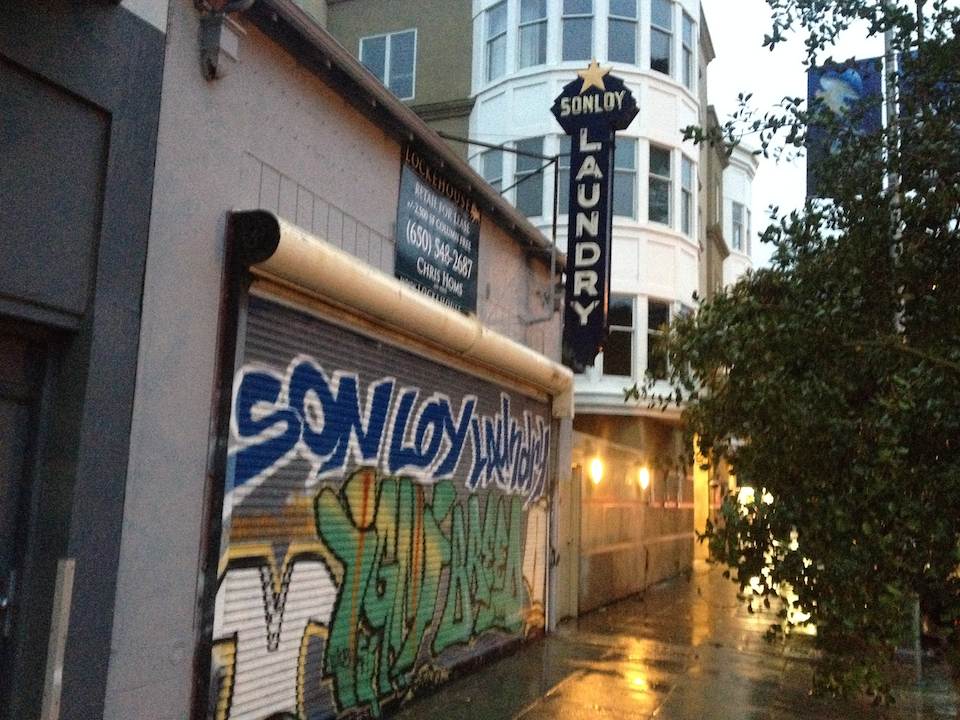 The building is a "B" resource under the city's historic preservation guidelines, so any plans to remove the sign would need to be first assessed by a "historic preservation planner who would determine the historic significance of the sign," wrote Tina Chang, a city planner.