Last summer, we caught wind of a new coffee shop moving to the former Magpie & Rye spot at 262 Divisadero St. Today, Repose Coffee is finally opening its doors, serving Ritual coffee—and eventually pastries, panini and more—to the denizens of southern Divisadero Street.
For the next two weeks, Repose will be in "soft launch" mode, with limited hours running from 7am to 4pm—good news for early birds who want to avoid Vinyl's long lines in the morning.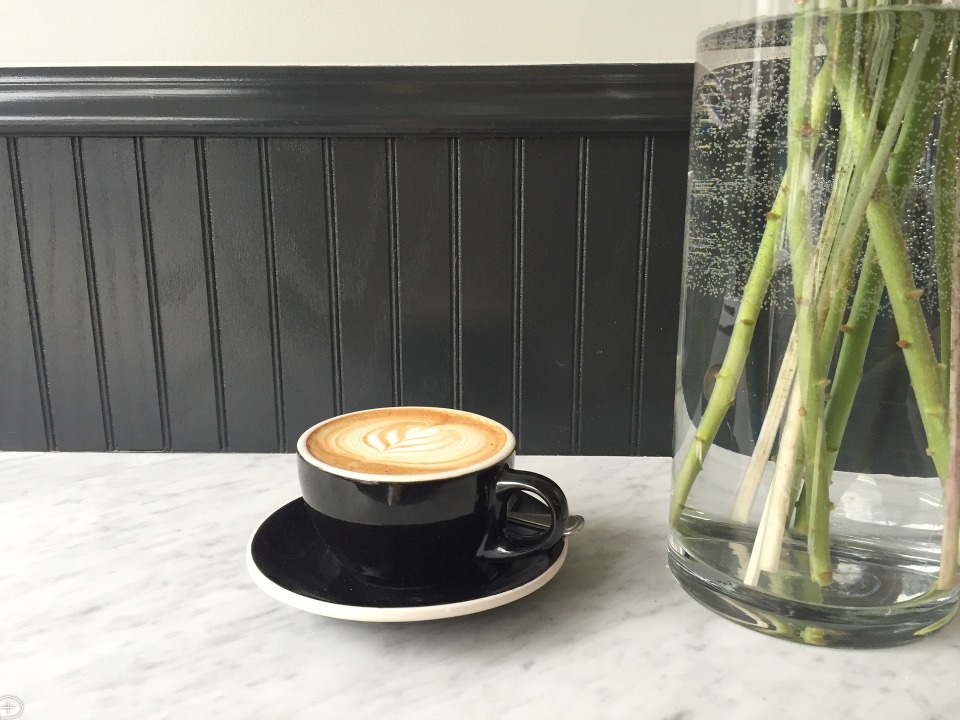 At the moment, only coffee and espresso drinks are being served, as contracts are finalized with a few different bakeries. Early on, it sounded like Sweetmue would be the pastry purveyor of choice at Repose, but now the direction is changing. The shop will carry Dynamo donuts, with supplemental pastries still being considered from Batter Bakery and Little Ladybug. The full menu, including salads, panini and quesadillas, is still in the works. (Find the coffee and food menu online here.) 
The interior space of Repose was designed by Sagan Piechota Architecture, who went with a sleek and modern look accompanied with playful curlicues. At the moment, an eclectic group of mirrors lines the walls, though owner James Grogan will be replacing them with a rotating selection of local artists' work over a couple of months.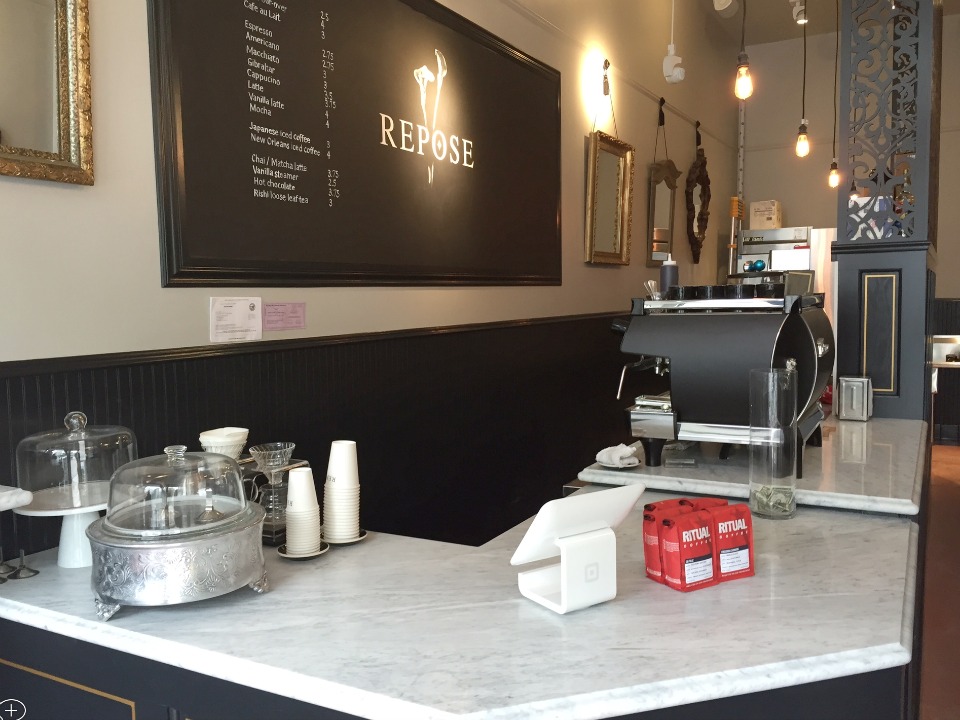 James told us that he believes there are two key elements to a successful coffee experience. "We want to be acknowledged and feel important when we walk through the front door," he said, citing a good staff as key to this concept. "They need to be friendly and good at what they do."
Secondly, "the coffee needs to be great every time. That's what makes me come back." As a reminder, Repose is serving coffee from Ritual Coffee Roasters, making it the second location on Divisadero (after Mojo Bicycle Cafe several blocks away) to do so.
Repose is currently hiring for experienced baristas, so swing by and drop off your resume if you're interested. And if you're a local artist looking for some new walls to hang your work, stop by and see if Repose's aesthetic would be a good match.
As for Repose's inevitable competition across the street, a peek in the doors of Sightglass' future location still shows a rough space under construction. We'll let you know when we hear more about that opening.