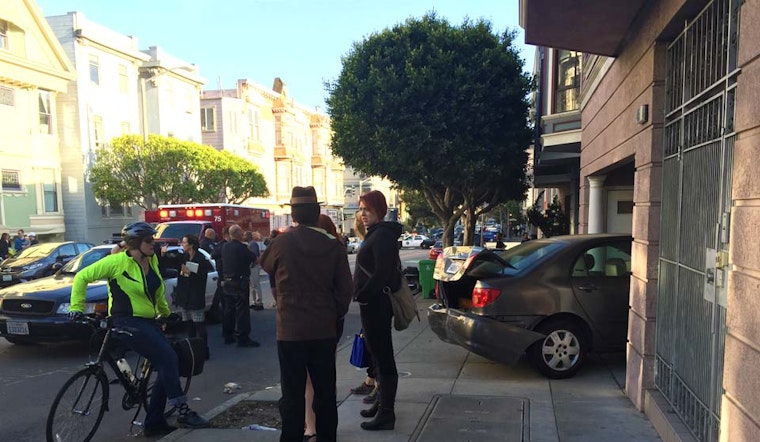 Published on April 02, 2015
Three people were injured late this afternoon as a hit-and-run driver crashed into pedestrians and a cyclist, slammed into two cars, and then sped away from the scene at Fell and Scott.
The car, described to us by SFPD Sgt. Alan Callaway as a black Jeep Cherokee, was driving westward on Fell Street around 5:30pm this evening when it hit a white Mini. A witness tells Hoodline the car then proceeded to turn left on Scott, with the Mini following in pursuit.
After the car turned onto Scott Street, it collided with a cyclist and two pedestrians. The cyclist "flipped over" the car, as one witness told us, possibly breaking the cyclist's arm. The cyclist was transported to the hospital in serious condition, according to Callaway. Meanwhile, the two pedestrians were "dragged underneath the car," in the witness's words, and were also transported to the hospital. [Update:  according to SFPD three cyclists were hit, and no pedestrians.]
Speeding / stolen car in SF hit multiple bikers and caused car to fly into apt (fell and Scott St) cc @HL_Divisadero pic.twitter.com/D9hN3kiOgf

— Adam Singer (@AdamSinger) April 3, 2015
The Jeep also rammed into a parked car, pushing it into the garage of an apartment building at 465 Scott Street, before driving away.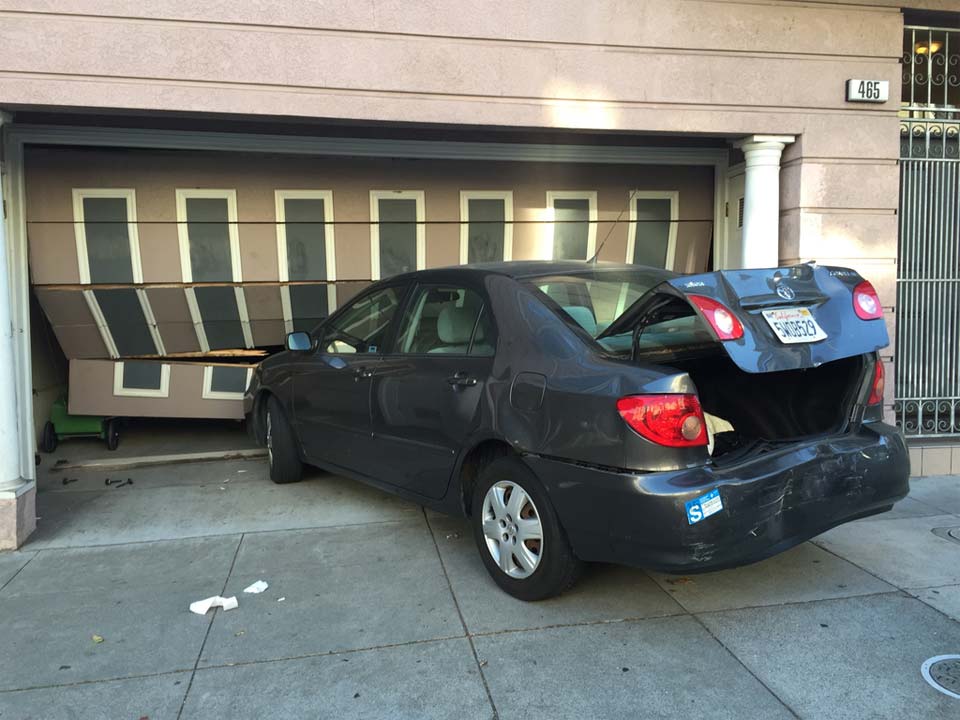 Police are currently searching the area for the Jeep, and are blocking Scott Street to traffic while they interview witnesses and gather evidence. We'll update this story with any additional information as it develops.
Special thanks to tipster Matt B.
Update, 4/3: According to ABC7 News, the vehicle was found in South San Francisco, but police are still searching for the driver.