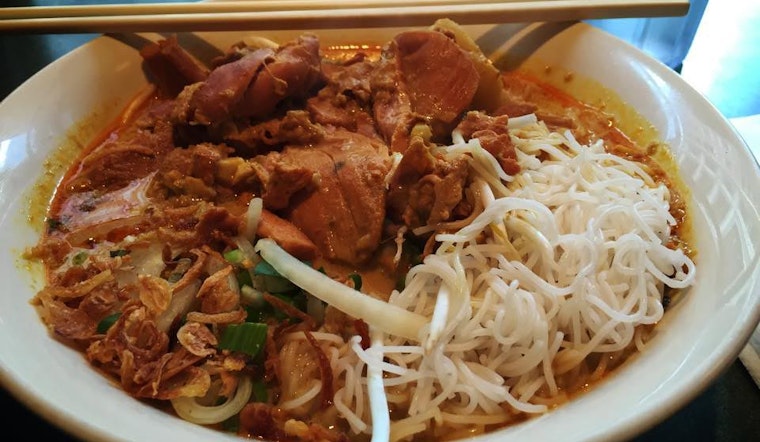 Published on April 23, 2015
A Vietnamese restaurant that already has two San Francisco locations is planning a third outpost in the Lower Haight.
Perilla originally opened in SoMa at 510 Mission St. in 2008, and then expanded to the Inner Sunset at 836 Irving St. the following year. A third location in the Outer Richmond opened in 2012, but closed a year later. Now, thanks to an alcohol license application, we've learned that the next Perilla is being plotted for 525 Haight St.
That, of course, is the current site of the now-defunct Ming Yao H Chinese restaurant, whose demise we detailed earlier this week. Commenters on our story had indicated that a Vietnamese restaurant might be taking Ming Yao H's place, and now that rumor appears to be true.
Perilla's two current locations get solid reviews on sites like Yelp, with raves for dishes like the five spice chicken pho and garlic noodles. You can check out the full menu of its Irving Street location over on Grubhub.
Though Indian, Thai, and sushi restaurants abound, the closest Vietnamese options to the Lower Haight are currently Jasmine Garden, located at 708 14th St., and the weekly Rice Paper Scissors pop-up at Mojo Bicycle Cafe, which runs Thursday evenings at 639-A Divisadero St. Soon, it seems, Lower Haight residents will have an option in the heart of the neighborhood to satisfy their pho cravings.