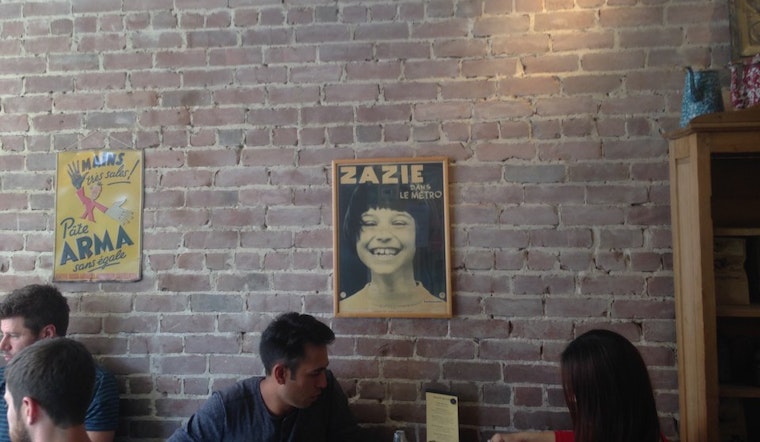 Published on May 29, 2015
Owning one of the city's most popular bistros might seem glamorous, but according to Jennifer Piallat, owner of Zazie in Cole Valley, life wasn't always gingerbread pancakes and mimosas.
"From 14 to 18, I shucked oysters. It was awful," said Piallat, laughing as she recalled days spent at her stepmother's restaurant in Tennessee. Her early experiences in the kitchen may contribute to her current role as a restaurant owner who's taken unique steps to provide for her employees.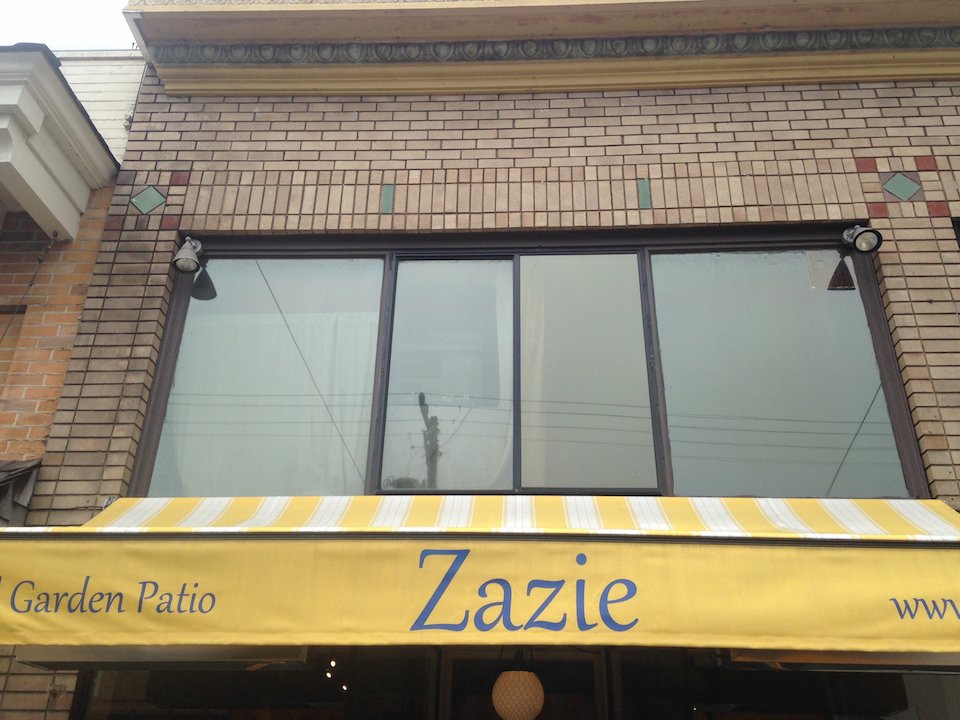 By the time Piallat moved to the Bay Area in 1997, she'd started as a busser and worked her way up to being a restaurant host and manager. "I'm trained as a pastry chef, but if you see me in a chef coat now something has gone seriously wrong."
After settling in San Francisco, Piallat worked at restaurants like Le Colonial, Miss Millie's and Blue Plate before Catherine Opoix, the original chef and owner, hired her to be Zazie's general manager in 2000. First opened in 1992, Zazie had already established a strong reputation for its distinctive brunch service.
By 2005, Piallat felt it was time to make a change and gave Opoix six months' notice. In response, Opoix suggested that she buy the restaurant instead of quitting. The notion started as a joke, but a few months later, Piallat and Opoix had the restaurant appraised. With help, Piallat was able to secure a loan and assume ownership in February of 2005.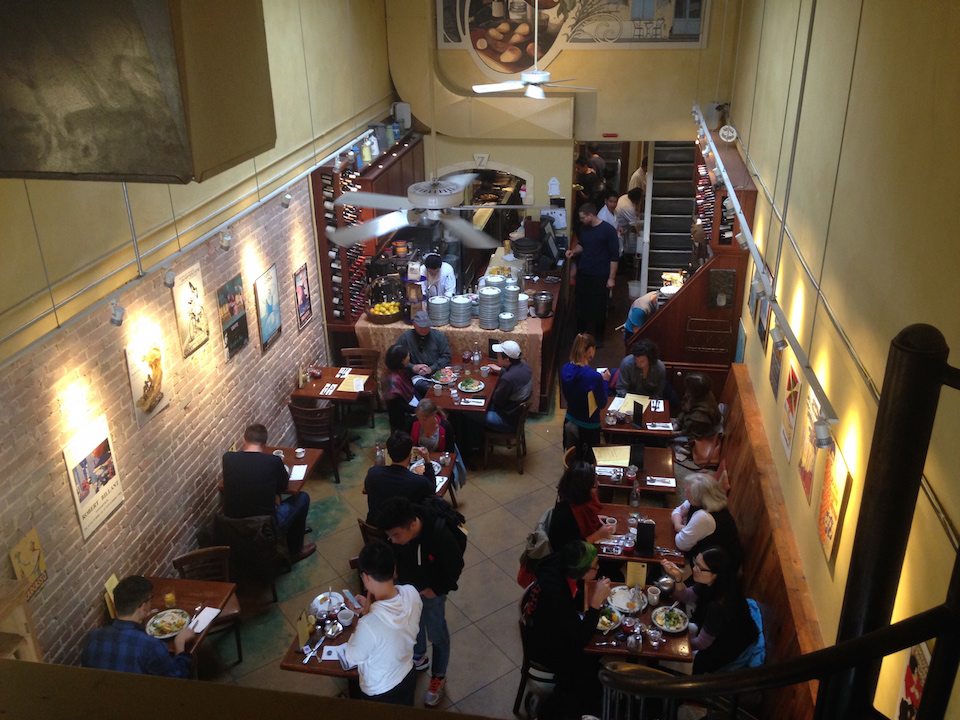 After taking over, she made monthly menu changes, installed patio heaters and shuffled the staff. "I moved one of the Mexican guys that was really good at brunch and brought him to dinner. Brought him to my house every night for six months and taught him how to make French food. Now, he makes the best braised dishes, just fall-apart dishes," said Piallat.
"An experienced cook can learn anything. I'll take an experienced cook over a culinary student any day," Piallat said. "He loved it. It's a lot like Mexican cooking, a lot of braising. Francisco has been here ten years." According to Piallat, changing the menu and decor, treating staff with respect and acknowledging the restaurant's personality are the biggest drivers of success. "Dinners rival brunches now," she noted.
When taking ownership of the restaurant, Piallat did something that was virtually unprecedented in the restaurant world and initiated a 401k fund with employer-matched contributions. "When I bought the restaurant, I was 34 and had never had health insurance, no savings whatsoever," she said. "I was two months away from being homeless as most restaurant workers are. Break a leg and you're done."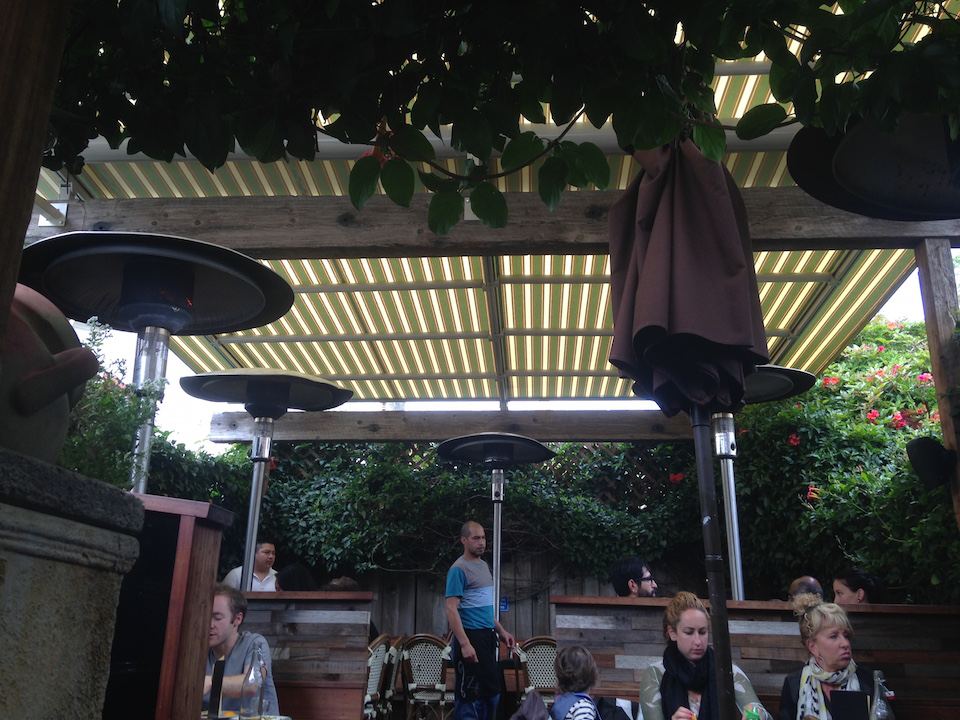 Although some of the staff were reluctant to buy into the program, watching one long-time employee cash out with over $16,000 convinced many of the others jumped on board. They now have nearly $1 million in the 401k for 32 employees with an average age of 25.
Several years ago, when the healthcare ordinance came to San Francisco, Piallat studied her accounting—a skill she taught herself after taking over—to figure out where price increase would come to cover costs.
"I started looking into health insurance," she said. "It was expensive. $118,000 a year. I was trying to figure out how to pay for it besides just not having profits. I realized we served 118 [thousand] people that year. It was like magic. So I put a $1 per person surcharge."
Piallat estimates that about five percent of Zazie's patrons were livid. "They were kind of the people that were going to complain about something anyway. At least I got to you before you ordered food."
More than anything, the move garnered Piallat media attention, which led her to to work with lawmakers and write an amicus brief in support of reform and break away from the Golden Gate Restaurant Association, a group that represents many of San Francisco's most popular and profitable restaurants.
"The political attention, that sort of thing has been a pleasant surprise," said Piallat, who has worked directly with San Francisco Supervisors. "I got to go to the White House last summer. I spoke to a group that included Barack and Michelle Obama. I had breakfast with Michelle Obama."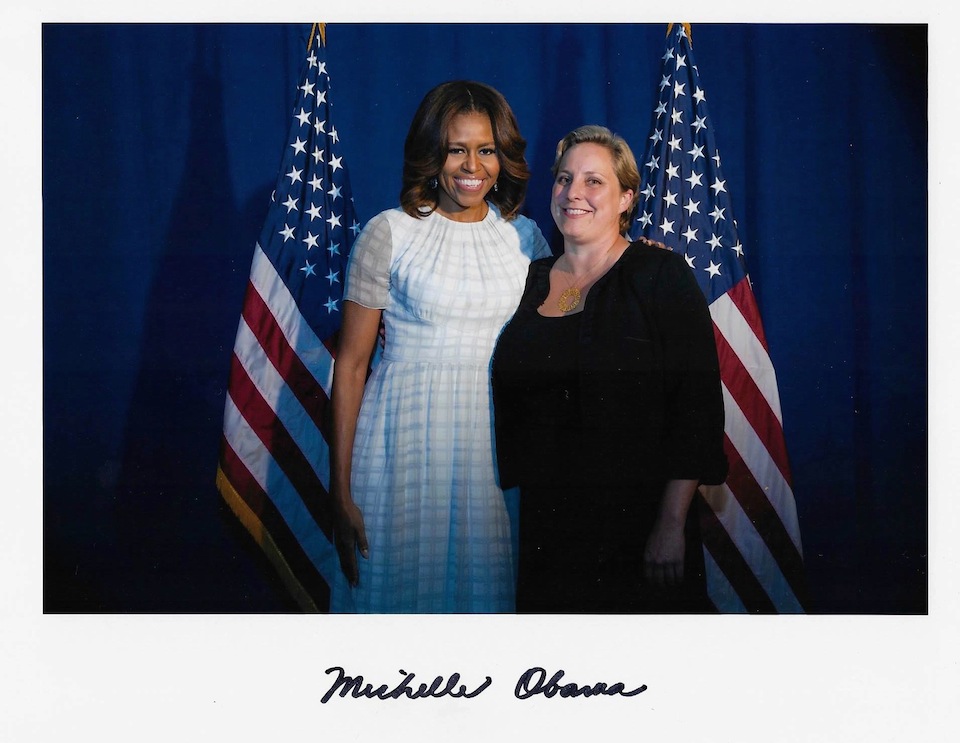 Piallat with the FLOTUS (Photo via Zazie/Facebook)
The minimum wage increase went to $12.25 from $11.05 on May 1 and will reach $15 on June 1, 2018. While many small business owners are bemoaning the increase, Piallat is adapting again by eschewing the tip system and raising prices for a profit-share model.
"A $20 item should cost the restaurant fifteen dollars for everything on the plate: $5 for overhead, $5 for labor, and then $5 profit. Now, it will cost $25 with the additional $5 going into the profit share. San Franciscans need to know that when you vote for these things, your burger is going to be more expensive."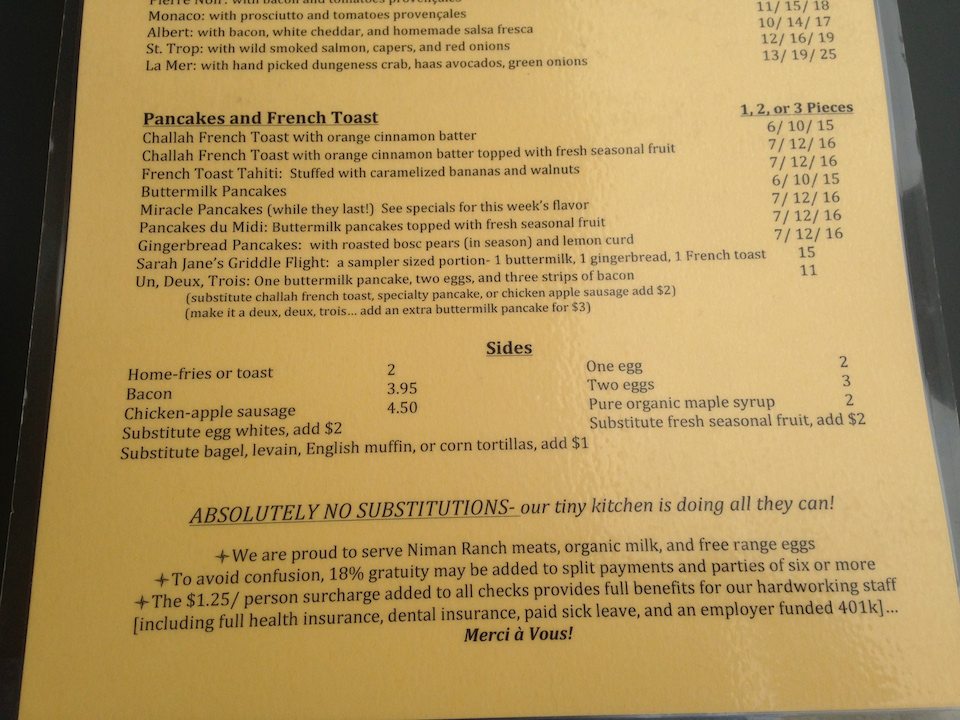 While reactions have been mixed, Piallat said Zazie's staff is excited by the upcoming changes. Critics argue that it the quality of service will suffer, but Piallat said the new system rewards servers for doing the things that make for good service, like prompt delivery and upselling. Using one of her own long-time staff as an example, Piallat said, "She's just a friendly person. I've had servers that aren't outgoing, and they get fired."

She also noted a more practical reason servers will continue to provide good service. "Dealing with an angry customer, especially one that can't take it out on their tip, sucks. It's no fun. No waiter is going to be sitting drinking coffee while you're pissed off. That $7 is not going to make their day. Nobody wants to deal with an angry customer. Except Comcast, I do think it's their goal."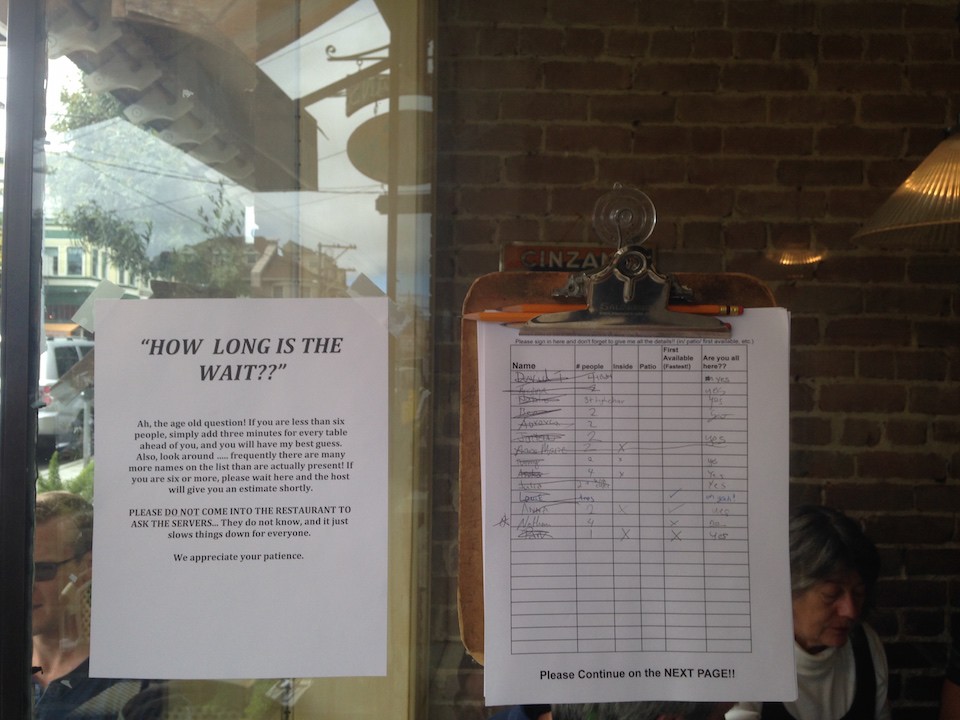 Piallat said she's slowly working on a cookbook and doesn't plan to retire just yet but has a plan in place for when she does. "The restaurant will be sold to my employees. Probably not to just one, it will probably go to two or even three, and I plan to finance the loan for them."
As far as life after Zazie, Piallat said she'd like to work in the political arena. "Not necessarily as a politician, I don't care about being in the spotlight in that way, but lawmaking. Working towards a better system for hourly workers, particularly for restaurants."
"80 percent of the people in this country are hourly workers, and because they don't wear a coat and tie to work nine-to-five Monday to Friday, they don't need benefits?" asked Piallat. "They're just considered to be working their way towards 'a real job.' Whatever pays for your children's food and housing," she said, "that's a real job."