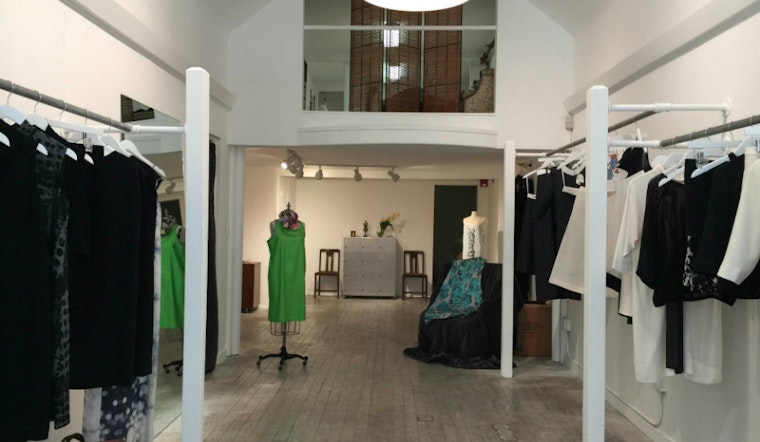 Published on May 08, 2015
When shoppers think of prime fashion centers in San Francisco, a few areas jump to mind: Fillmore, Hayes Valley, Union Street, and of course, Union Square. But a new hub is taking hold in a unlikely area near the intersection of Jackson Square, FiDi and Chinatown.
There's no name for this district yet, but if recent changes are any indication, it could be the next hot area for those with style savvy. One clue is that French fashion house Isabel Marant is building out a shop at 455 Jackson St. in Jackson Square. "We're super excited about that—she's the top fashion designer now," said Roxy Hernandez, stylist at La Boutique l'Art et la Mode, 414 Jackson St. #101, which offers off-the-rack designer pieces ranging from less than $200 to about $2,000. The shop has been open five years and could be at the center of the next big thing.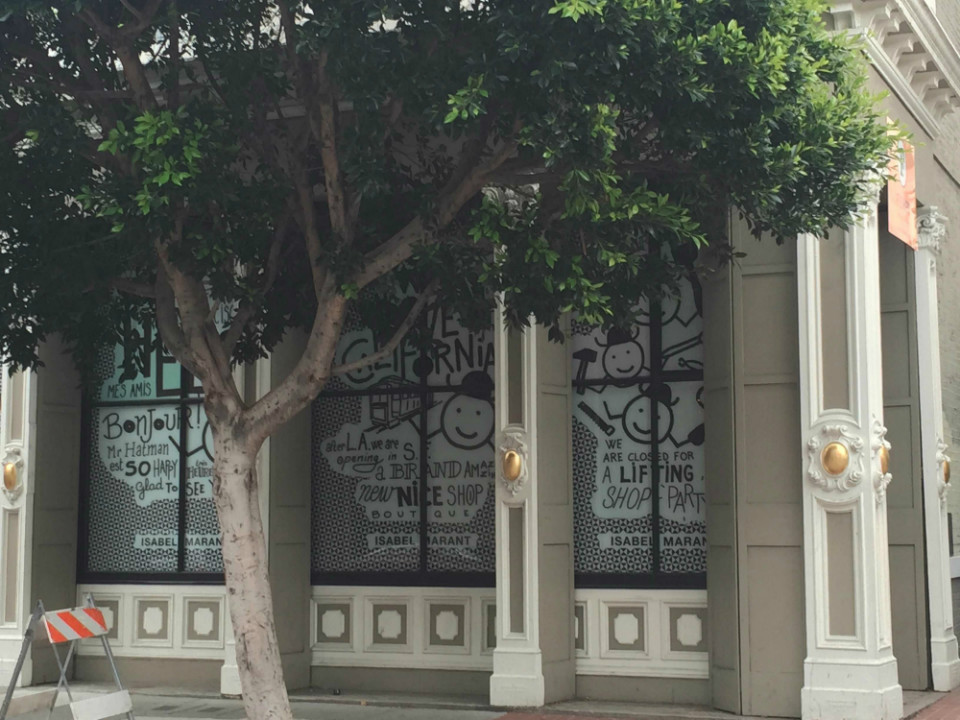 Isabel Marant
A rash of both men's and women's ready-to-wear and custom clothiers have recently opened nearby and just to the south, adding panache to an area that's been dotted with boutiques for years. Antique stores, interior design firms and attorneys' offices are still prevalent, but even with the demise of Carrots last year (due to personal reasons), fashion is starting to take hold, too.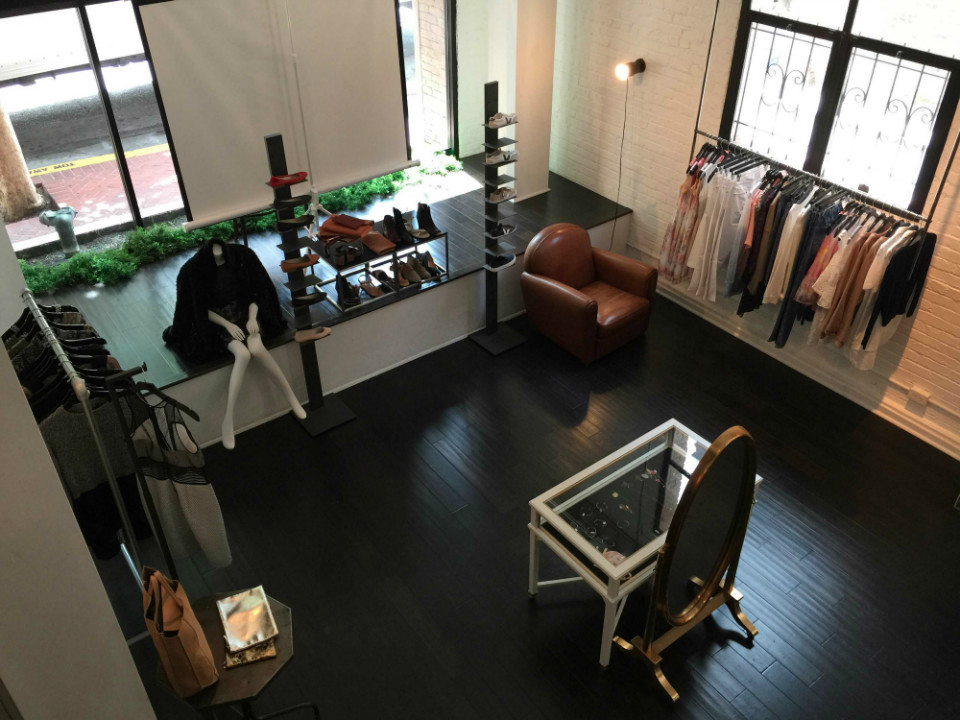 La Boutique l'Art et la Mode
Rachel Eden, who owns Eden & Eden with her brother, Chas Eden, has been open at 560 Jackson St. for more than eight years. Her clothes are a mix of vintage and contemporary, with a Bohemian feel but upscale prices. "I think we were the pioneers of the region," she said. Back when they opened, the neighborhood was "antique-y" and "quite sleepy," she said, but she wanted a shop there because "I love this area. I think it's the best part of the city. Architecturally, it's absolutely stunning. It reminded me of London." She added that the area "feels elegant," yet she loves the funkiness of nearby Chinatown.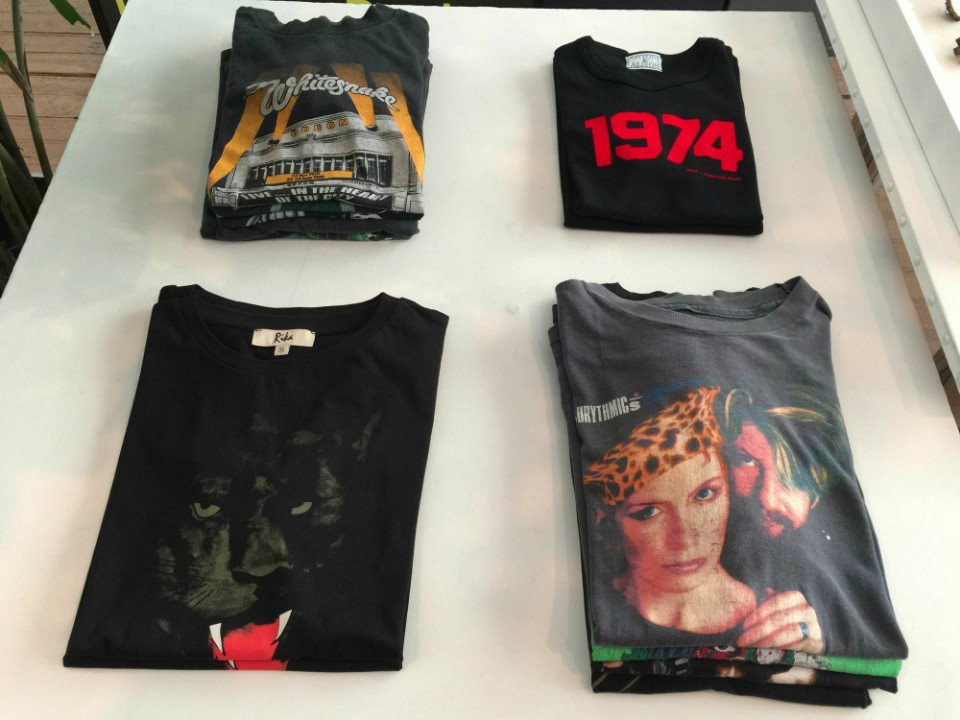 Vintage T-shirts at Eden & Eden
Sydney Pfaff of North Beach opened Legion at 679 Clay St. at the edge of Chinatown in December 2013. "It's super central, in the middle of four major neighborhoods," she said. She gets locals and tourists, Chinatown residents and FiDi workers. "It's definitely a mix," she said. Legion carries about a dozen different ready-to-wear lines from independent designers that are "easy and effortless," Pfaff said. Her prices are comparable to those at department stores, with many items under $100. The only women's store more affordable is Urban Sidewalk, 218 Columbus Ave., which has men's and women's clothing and accessories with a young, vibrant feel.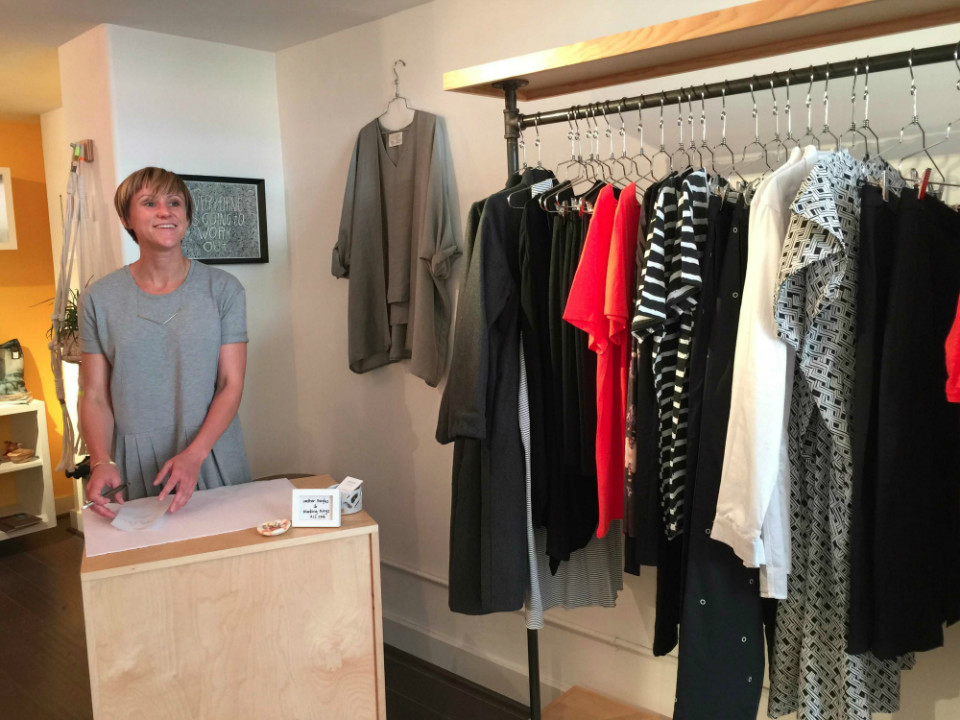 Sydney Pfaff, Legion
Also new to the area is Iron & Resin at 7 Columbus St., a men's lifestyle shop with mid-range casual clothing such as board shorts, T-shirts, jeans and leather jackets, as well as accessories and fun stuff revolving around surf and cycling cultures. Its first shop opened in Ventura and this one launched on December 1st, 2014, attracting the young and young-at-heart crowd, if a recent party in April was any indication. It featured a taco truck, dirt bike films, a skateboard raffle and lots of stylish guys in cuffed jeans. Many rode their motorcycles to the event.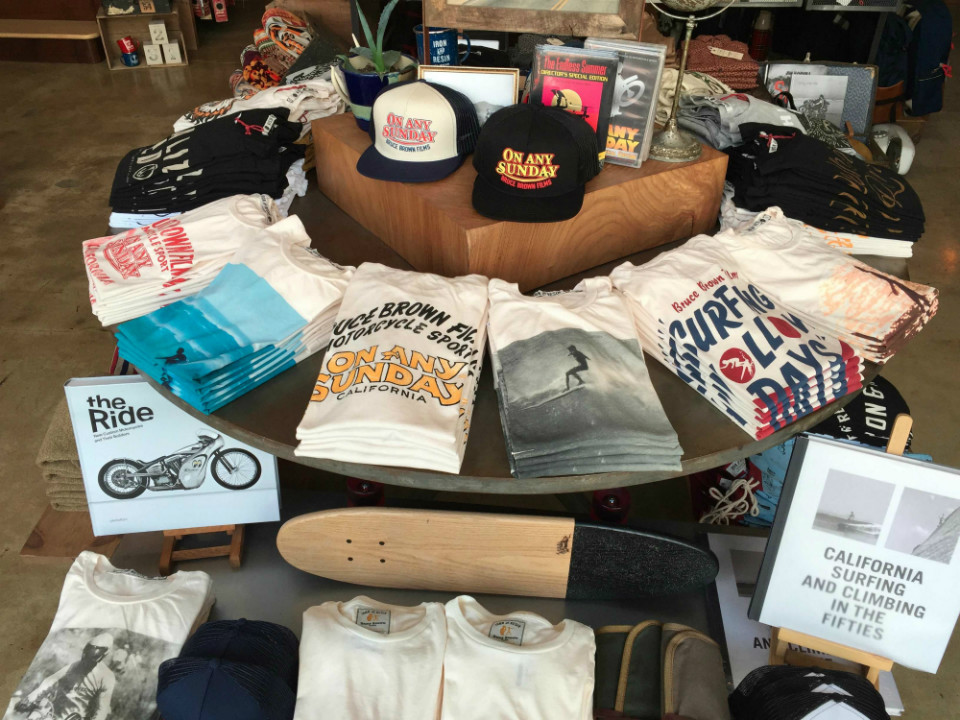 Iron & Resin
Iron & Resin party April 25 at Original Timber Co.
Custom clothiers are also on the rise here: Right around the corner from Legion is the brand-new Point Grey Couture for women, which opened at 654 Commercial St. in early February. Tailors' Keep custom apparel and alterations had a soft opening in February in the back of the Original Timber Co. offices at 618 Washington St., and will have a grand opening May 15th. Alton Lane, also selling custom menswear, opened a masculine, airy, lower-level showroom and shop (complete with a few bottles of bourbon, Scotch and other goodies) at 499 Jackson St. in November 2014. It has six other showrooms from New York City to Dallas, and chose Jackson Square on purpose, said Catherine Montalbo, Alton Lane showroom director. "We've got quite a lot of fashion retail springing up. It's kind of becoming this little high-end clothing district."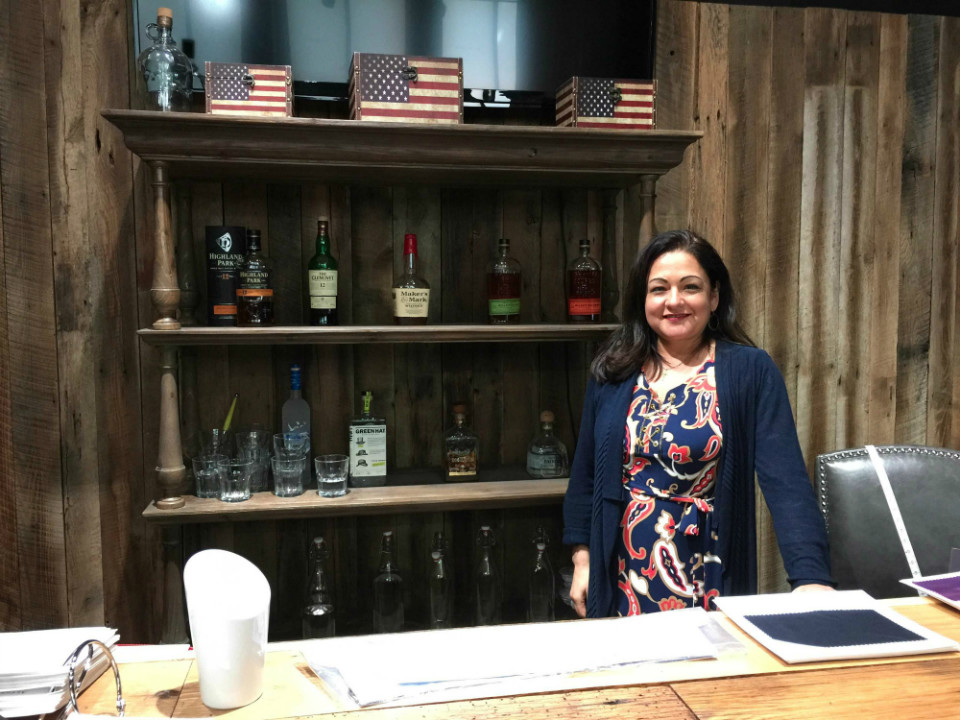 Catherine Montalbo, Alton Lane
The tailors are seeing more and more customers from the tech field—not just lawyers and finance types. "Most of the guys that come into this showroom in San Francisco are guys working in technology," Montalbo said. "He's probably late twenties to early forties. Maybe he's trying to up his game and dress a little better to stand out from his competition or get that promotion." Ryan Devens, cofounder of Tailors' Keep, agreed: "San Francisco in general is growing up a little bit," he said. Montalbo said they also do a brisk business for wedding wear, so it's handy to have two bridal shops right around the corner as well: Glamour Closet at 114 Columbus Ave. and Novella Bridal at 557 Pacific Ave.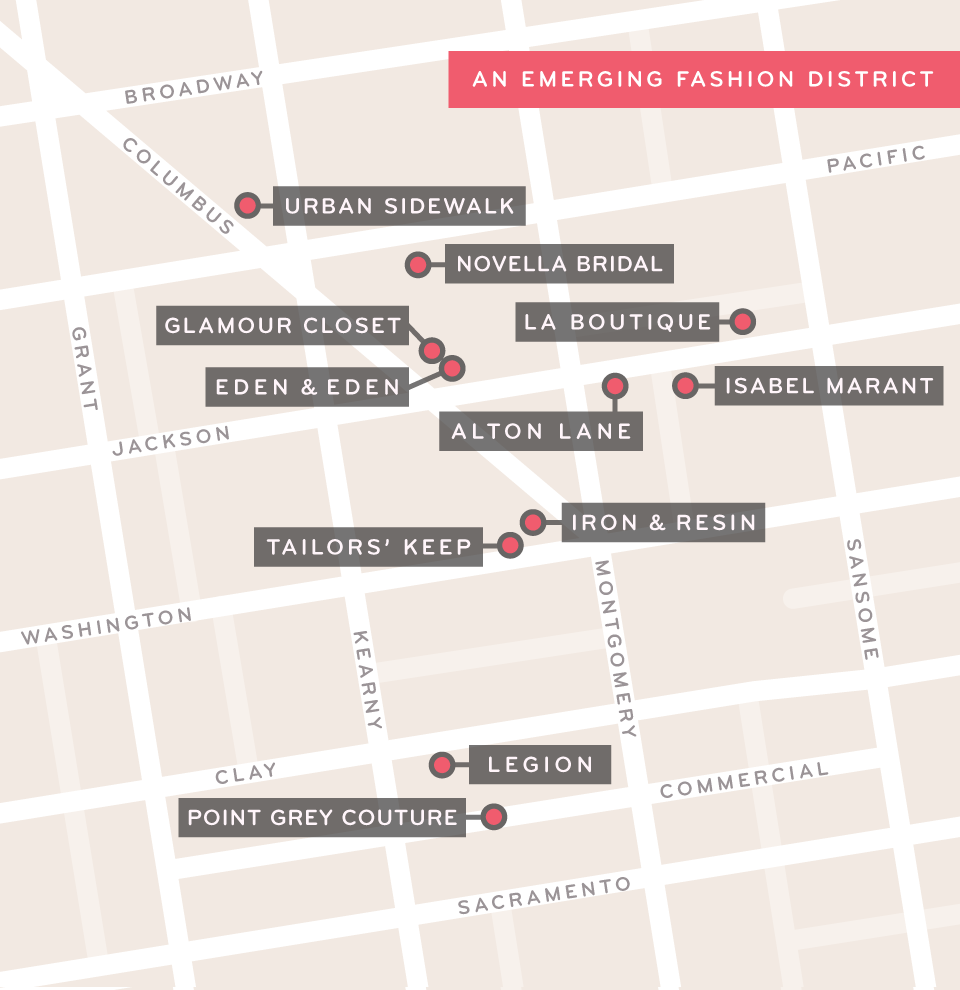 Each of the three custom shops do things a bit differently: Heather Reynolds, owner of Point Grey Couture, designs high-end women's wear (around $1,000 a dress) and has a seamstress on site making the pieces. She can also copy pieces you might have in your closet that are getting threadbare. Tailors' Keep boasts a modern men's silhouette with slimmer fits and shorter jackets. They do the measuring, fitting and alterations on site, but the clothes are made in Massachusetts. Alton Lane offers a more traditional men's look; fabrics are from England and Italy and apparel is made in Thailand and China. 

But all have one thing in common: They adore the area. "It's such a classic and traditional yet forward-thinking neighborhood," said Devens said. "You see super stylish people running around here all the time." Reynolds also said, "This block is definitely getting some action in terms of high-end places now. Honestly, I feel it's going to be a shopping destination at a point in the near future."