As we noted earlier this week, Blanc Cafe has now opened for business at 549 Irving St., formerly the site of Mellow Mellow Cafe. We stopped by to take a look at the new spot and learn more about what it plans to bring to the neighborhood.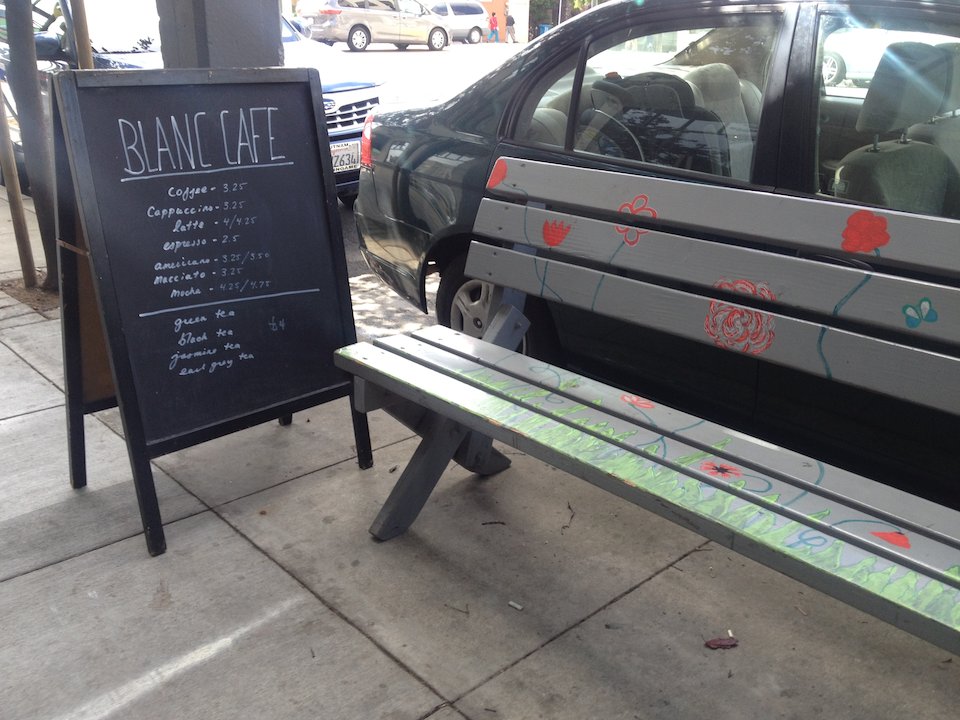 The new owner has remodeled the space to add more two-top cafe tables, nearly doubling the amount of seating that was available at Mellow Mellow. Blanc Cafe also eliminated its florist services, converting the space that was previously set aside for setting up bouquets into a pastry bar. There are no outdoor tables, but a newly placed bench from The Public Bench Project invites customers and passersby to sit and sip.
"The menu is a little bit different from Mellow Mellow," said manager Benny Huang. "We stayed close, but we upgraded the menu. Now, we focus on Chinese tea, and we have about 20 different kinds." The menu also include the usual lineup of espresso drinks, plus light fare, sandwiches and salads.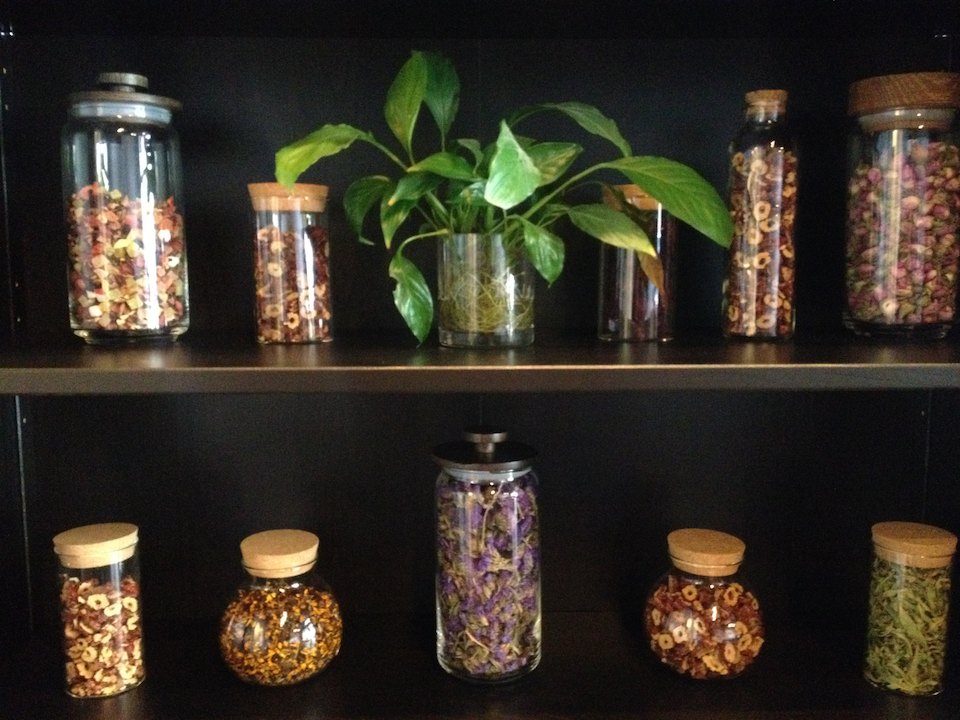 Huang said the response from customers has been positive. "They say the room is warmer and the menu is much healthier. And no more flowers." When we visited, three employees worked at the pastry counter while another swept the floor. One neighborhood group recently held a networking event at the cafe, and several tables were occupied when we walked past earlier in the day.
A Yelp review posted yesterday calls out Blanc Cafe's new menu and customer service, with the reviewer noting that "I can see myself coming here for study sessions (FREE WIFI)." Given the cafe's proximity to UCSF's Parnassus campus, an N-Judah stop out front and newly expanded hours, it looks as though Blanc Cafe is positioning itself as a later-night option for students and others who like working in cafes. 
"Now, we're open from 6am until 9-9:30pm, something like that," said Huang, just before turning to carefully spoon whipped cream onto a dessert plate.