After more than 20 years, Doug's Suds laundromat at the corner of Carl and Cole streets has closed up shop. The closure took many Cole Valley residents by surprise, as a crew worked on Memorial Day to disconnect washers and dryers so they could be carted away. By this afternoon, all laundry equipment had been removed and several feet of counter space had been torn out and piled on the sidewalk.
In a note taped to the front window at 862 Cole St., owner Doug Olssen let customers know that the store had lost its lease and thanked them for their support before directing them to his other laundromat a few blocks away at 1101 Cole St. The laundromat's closure means area residents have just three alternatives: Olssen's other lavanderia at Cole and Grattan, Shrader Clean at 710 Shrader, and Wash Club at 520 Frederick.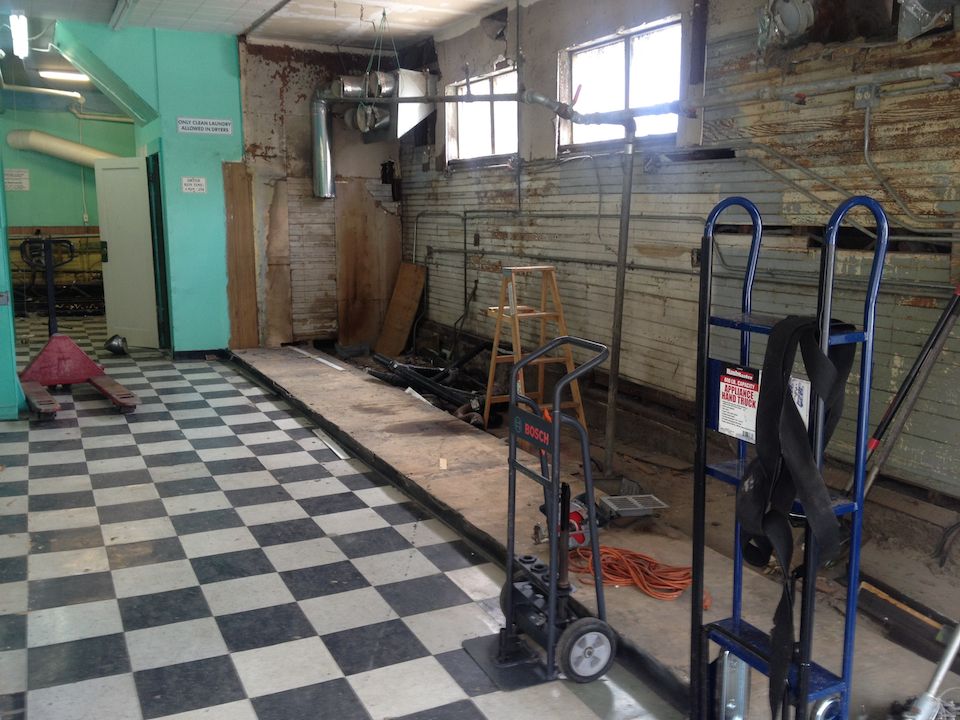 Despite Cole Valley's a high rate of homeownership, laundromats do a brisk business because many of the area's vintage buildings lack space for on-site laundry facilities or don't have sufficient plumbing and electrical service to accommodate more than a single washer/dryer. But given rising commercial rents, it's unlikely that a new laundromat will set up shop in the neighborhood in the near future.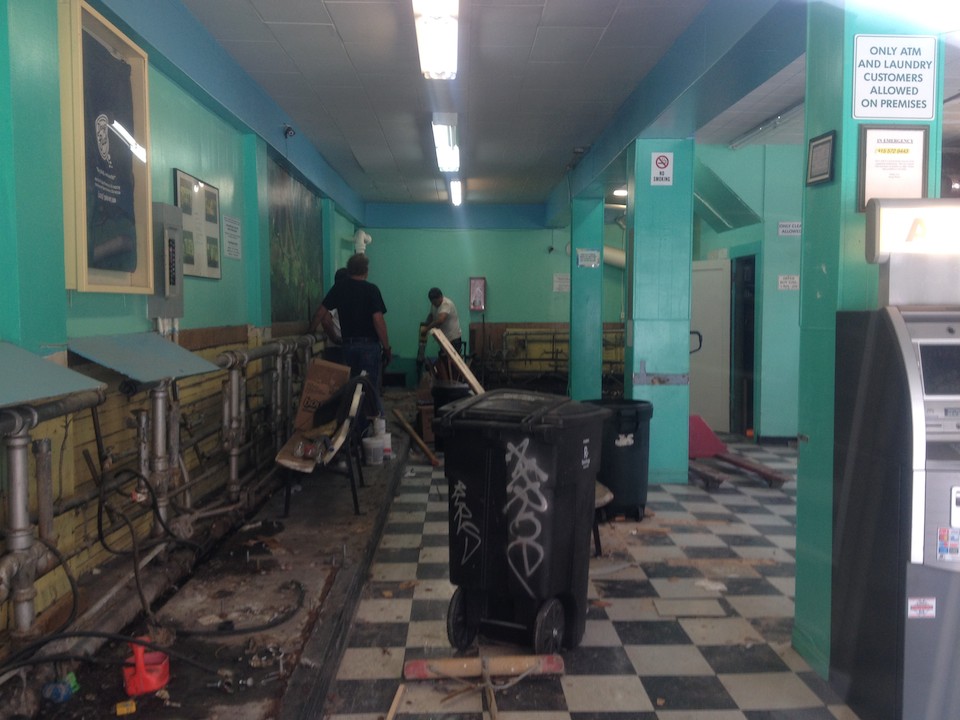 Besides residents, Cole Valley businesses like salons and restaurants used Doug's Suds as their in-house linen service. But despite its prime location, Doug's Suds at Carl and Cole was rarely overflowing with customers. A number of unfavorable Yelp reviews complained that the machines were in poor working order and that the laundrette had ongoing issues with cleanliness and safety.
In a December 2014 post on Doug's Suds' Yelp page, Olssen acknowledged the complaints and said he was trying to hire a wash-and-fold person who will also "keep the homeless out, which is our biggest problem. I'm doing what I can between the exorbitant rent and the homeless situation."
When we visited the now-gutted laundromat today, a woman carrying a baby and holding two packed grocery bags read Olssen's goodbye note before shaking her head ruefully. "That's just great," she said. "Now, I'll be hauling laundry for five blocks instead of three."