Changes are afoot for two storefronts on Divisadero Street. The two retail spaces sandwiched between Mojo Bicycle Cafe and Bar Crudo, previously occupied by Cara Glass & Sash (651 Divis) and Your Scents Trading (645 Divis), are up for lease as the two long-standing businesses move out of the neighborhood. 
Both storefronts were sold to Prado Group last year, a move which spurred the current changes. 
Elizabeth Molony from Cara Glass & Sash spoke with us earlier this year about the business' predicament. After a 20-year lease expired, her business was operating on a short-term temporary extension, which Prado chose not to renew, telling Molony that they wanted to put in a restaurant. Cara Glass & Sash moved out last week, and will be opening a new location at 3032 Taraval St. 
Next door, Your Scents Trading is also closing up shop after taking a buyout from Prado Group to vacate the space before its lease was up. The last day for the incense shop will be May 31st.
The verdict is out on what each space will become. Yesterday, realtors could be seen showing the former site of Cara Glass & Sash, so there's a possibility that a new tenant will appear quickly to rent the 2,000 square foot space. 
Renderings for both storefronts appeared on real estate sites earlier this year, featuring imaginary retail stores with the names "Sassy Fashion" and "Joe Now."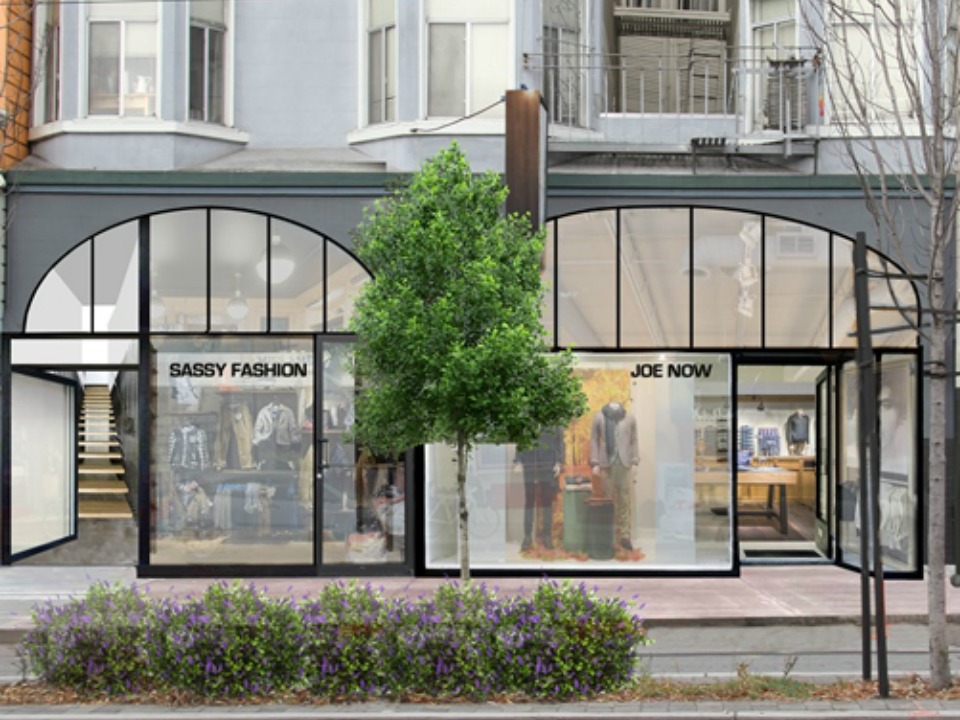 Image: CityFeet

On Prado Group's site it states that the company aims to "nurture and support local communities by hand-curating a retail mix that brings convenient and essential services, unique shopping, and distinctive food opportunities." With this in mind, what would you like to see move into these two storefronts on Divisadero?