La Fromagerie, the Dogpatch Francophile favorite, is bringing its signature series of sandwiches and salads to the Financial District, along with high-quality retail cheeses and charcuterie. It'll move into a 550-square-foot space at 101 Montgomery that was formerly a Veo Optics store, and plans to open in about two months.
Look for about six sandwiches (one a daily special) and four salads each day for lunch, as well as cheese and charcuterie plates. A liquor license is in the works so the shop can sell bottles of wine and offer happy hour in the afternoon, but seating will be limited to a few counter seats inside and a handful of small bistro tables outside.
The retail shop will carry about 30–40 cheeses, with a total of 50–60 on special order, and several types of charcuterie both local and imported. It'll have a provençal ambiance.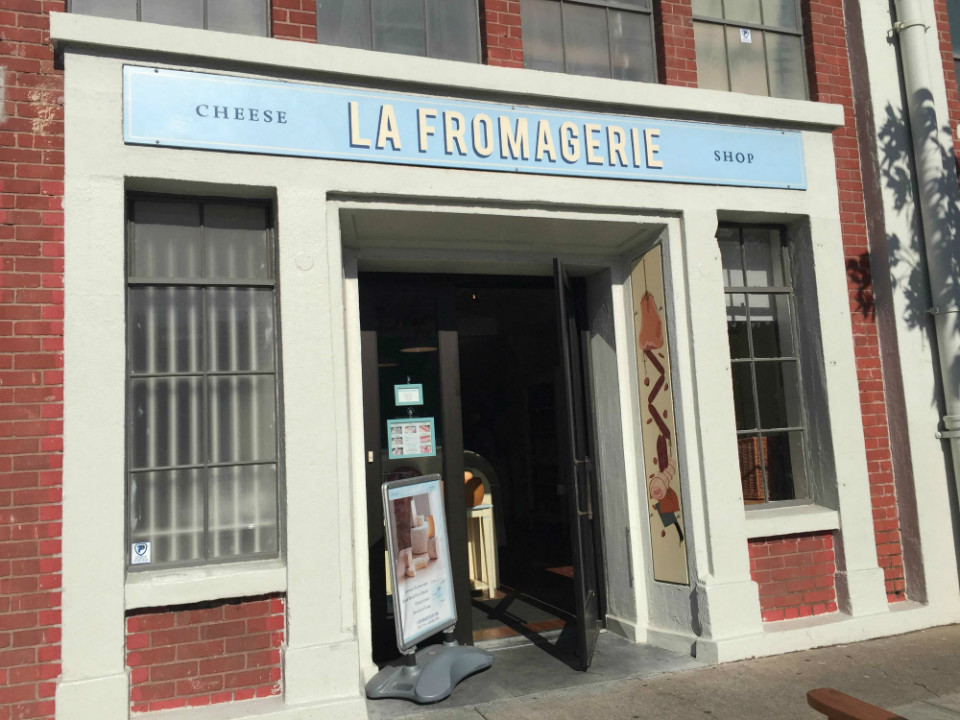 La Fromagerie's Dogpatch location.
Ruben Donze founded La Fromagerie in December 2012 at 2425 Third St. He runs a decorative hardware business upstairs and had the storefront, so he decided to get back to his roots—he's from the French Alps—and bring a touch of Europe to the area. "It's a passion I grew up with," he said. "I could have opened any kind of activity, but I went back to what I know." Co-owner Aymeric Joigner will manage the FiDi shop.
Donze decided to expand because La Fromagerie began to attract a handy number of catering  jobs in the FiDi, which it will continue. The sandwiches are made fresh from the shop's selection of retail goods. Most of the cheeses are French, with some Italian, Spanish and American cheeses on hand as well. Donze is particularly pleased with the Comté AOP Fort Saint Antoine Symphonie; he said, "For me, I think it's the best Comté you can find."
Meats include bresaola, Prosciutto di Parma, Serrano ham and smoked duck breast. Donze said he only chooses top quality products made from animals that are not treated with antibiotics or hormones. All produce is organic, and bread is from Firebrand Artisan Breads, a wood-fired, brick-oven bakery in Oakland that uses organic flour.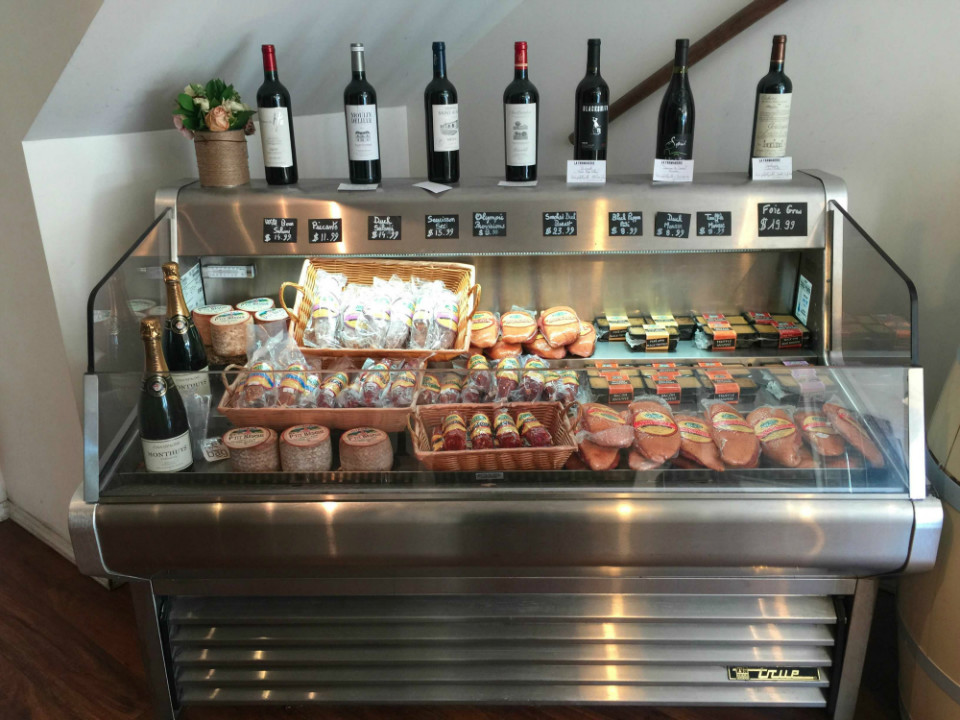 Examples of sandwiches include Le Parisien, with Gruyère cave aged for 12 months in Switzerland, rosemary ham from Berkeley, cultured butter from Vermont, cornichons and salt and pepper, and L'Italien, with handmade burrata mozzarella, family-farm raised Prosciutto, organic basil and tomato, wild organic arugula, organic extra virgin olive oil, and salt and pepper.
Prices have yet to be determined at the new location, but look for a mid-July opening at 101 Montgomery if all goes according to plan.