Wondering what the fuss was about at Haight and Masonic today? As you may have noticed, eager customers lined the sidewalk and around the corner, and security was tight at the front door of streetwear store Cookies as it opened its doors at 1423 Haight St.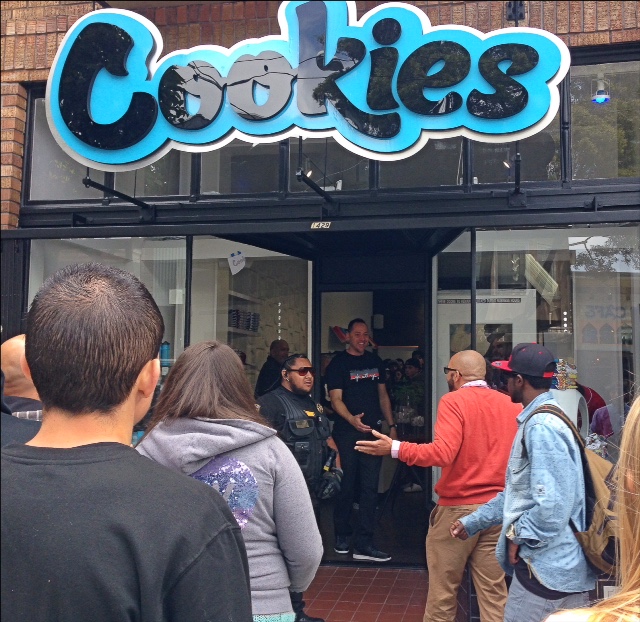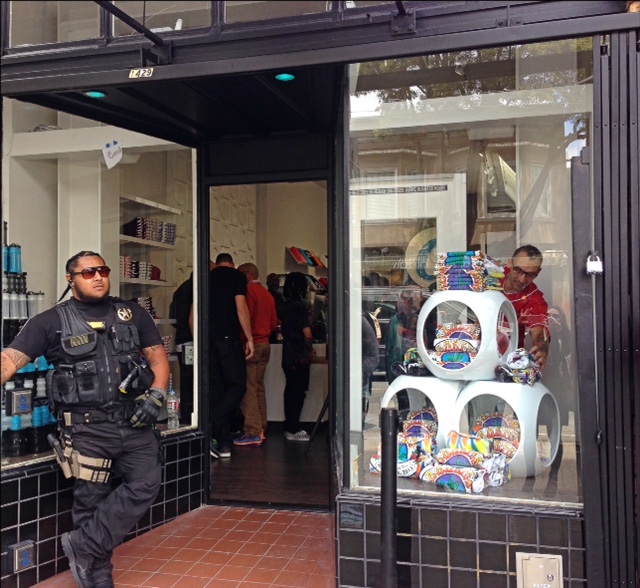 As we noted back in January, the newest addition to the Haight's burgeoning streetwear retail district comes from local rapper Berner (aka Gilbert Milam), who created the brand with interest in fusing streetwear, urban lifestyle, multiculturalism and marijuana. Well known for his association with the Cookie Family marijuana geneticists —among their strains are "Girl Scout Cookies" and "Sunset Sherbet"—his clothing line boasts the famous "Cookies" logo. Per the Cookies origin story:
Since its inception as a grassroots expression of creativity, Cookies SF has grown from a small mom and pop Bay Area brand cultivated in the streets of San Francisco to a nationally recognized underground player within the world of fashion, cannabis, sports and music throughout North America.
The store carries apparel such as hoodies, outerwear, t-shirts, crewnecks, caps, socks, and belts. And it also boasts an accessories line of "smoke essentials" like storage containers, custom ashtrays, cannabis rolling trays and "smell proof/odorless bags."
If you run down there today, be prepared to wait a while to get in the door: