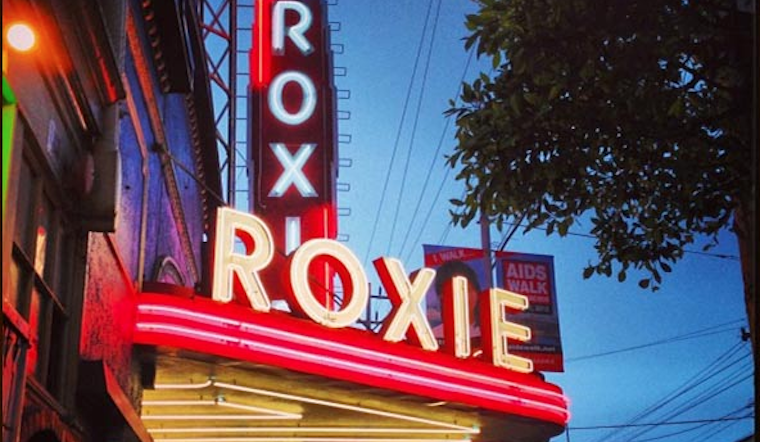 Published on June 01, 2015
Cash-strapped independent movie house Roxie Theater is going to be around for at least three more years, according to a verbal agreement the non-profit has reached with its landlord.
Located at 3117 16th Street in the heart of the Valencia corridor, where many neighboring businesses are being converted to condominiums or restaurants, the Roxie has had financial problems for many years. The city's longest-running movie theater, it's the home for dozens of different film festivals each year and also has a subsidiary that distributes independent films.
The Roxie has two auditoriums: the 238-seat Big Roxie (the second-oldest continually run cinema in the world) and the 49-seat Little Roxie. Both theaters operate seven days a week and feature a wide range of independent features and documentaries. At least several times a week, filmmakers are present for a post-screening audience discussion.
News that the Roxie had a tentative agreement for a three-year lease on both of its buildings was announced unofficially by Gary Meyer, editor of EatDrinkFilms, and former owner of the Balboa Theatre. Meyer, who moderated a panel on food during the SF Green Film Festival last weekend, told the audience while on stage that "this is important news and I don't think anyone is aware of it."
The new agreement comes on the heels of the Roxie being named the year's top small business in District 8 by Supervisor Scott Weiner. "The Roxie is a treasure for our community," he said in the announcement of the award, a couple weeks ago. "Like many ‪art‬ organizations in ‪San Francisco‬, the theater is struggling but has managed to survive and thrive. Let's keep supporting it."
Hoodline reached out to the Roxie's board of directors, some of whom said that they have not yet received written copies of the agreement.
Board member Tracy Wheeler told us, "well, if the worst were to happen it would make quite a follow up story!" Jeff Ross, a Roxie advisory board member and Founder of SF Indie Fest, which sponsors three different film festivals at the Roxie each year wrote to us that, "we're of course extremely pleased that the Roxie has at least that much time left. "
"I hope... the Roxie is recognized as a permanent fixture" of the San Francisco movie house landscape. "We'd hate for it to end up turning into some other thing, like the Alhambra, or just sitting vacant, like the Alexandria. For over 100 years the Roxie has been a place for San Franciscans to appreciate arts and culture, and I hope it will continue to do so for a long time still."
Stay tuned for further details as they become available. And check out the remaining three days of the SF Green Gilm Festival and the 91 films scheduled for the Documentary Film Festival, opening at the Roxie next Friday.