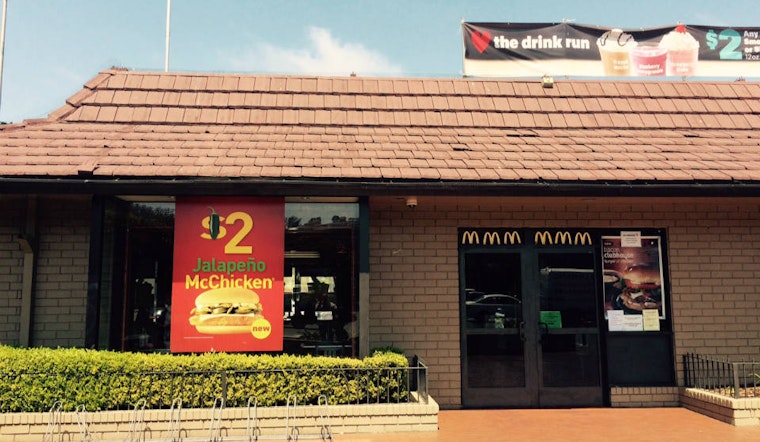 Published on May 12, 2015
San Francisco City Attorney Dennis Herrera sent a demand letter to McDonald's corporate headquarters today to let them know that they may be legally accountable for "narcotics trafficking" and "other public nuisance conditions" that have "generated nearly 1,110 calls" to SFPD since January 2012.
The letter and attached complaint are a pre-litigation move that precedes any legal action the city might take against the fast-food giant, which is based in Oak Brook, IL. Herrera's letter states that persistent criminal activity at the 730 Stanyan St. location has given rise to "other public nuisance conditions." Herrera's office has been working with SFPD and Supervisor London Breed to address the ongoing complaints with the franchise owner, but "the franchisee has refused to address the issues," the letter states.
@SFCityAttorney demands McDonald's Corp. clean up drugs, nuisances at SF property it owns http://t.co/QGI5rN4I3G pic.twitter.com/3GFWBQGjqN

— SF City Attorney (@SFCityAttorney) May 12, 2015
As Hoodline has reported over the years, the McDonald's at Haight & Stanyan is a magnet for criminal activity. In the last six months, Herrera asserts that SFPD officers "have recovered more than 100 doses of LSD, over two pounds of marijuana, 88.5 grams of psilocybin (psychedelic mushrooms), more than half of a pound of marijuana edibles, and hashish." Police also regularly return to the location to respond to assault and fights: last month, a dispute over a marijuana sale resulted in a stabbing.
Franchise owner C.C. Yin told Hoodline via email last month that the owners are working with "the staff, the SF police, and outside security" to promote safety, but didn't say whether he was planning to hire a private security company. Yin also owns a McDonald's in the Fillmore that has attracted complaints from neighbors and SFPD attention.
The demand letter cites the California Drug Abatement Act, the Unfair Competition Law and state health and safety codes as his legal basis for holding McDonald's legally accountable for criminal activity at Yin's location, which is not owned by the fast-food giant. If the case goes to trial, Herrera said he'll seek to collect "civil penalties, injunctive relief and attorney's fees."