Fans of gooey goodness are going to have to wait a little longer to get their fix from The American Grilled Cheese Kitchen, which was supposed to open anytime now in the Broadway-Sansome Apartments.  It's now delayed until possibly September. 
Tenants in the 75-unit affordable housing development began moving in around early March, but the ground floor restaurant wasn't one of them. "We are currently finalizing the lease and will break ground on our construction in June," said Nate Pollak, CEO and co-founder along with Heidi Gibson, a seven-time national grilled cheese contest champion.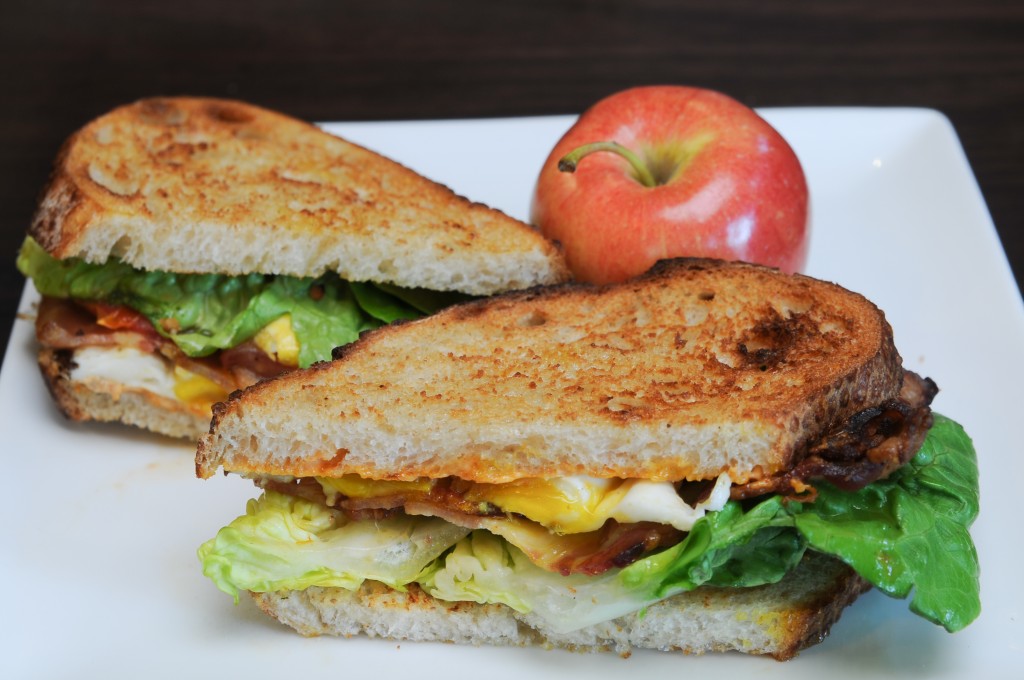 The B.E.L.T. Sandwich (the "e" is for egg). (Photo by Abel Lin/Caviar)
This storefront at 799 Battery St. will be the hip comfort food restaurant's third location; the first American Grilled Cheese Kitchen opened in South Park in May 2010 and the second opened in the Mission in February 2013.
It'll be open at least for breakfast and lunch Monday through Saturday, and the hours could expand based on demand, Pollak said. Its menu will be similar to the one in the Mission, which includes much more than grilled cheese: Look for hearty sandwiches, salads, soups, sides and specialties such as chicken n' biscuits, a burger and a pulled pork sandwich. It'll also sell beer, wine and mimosas.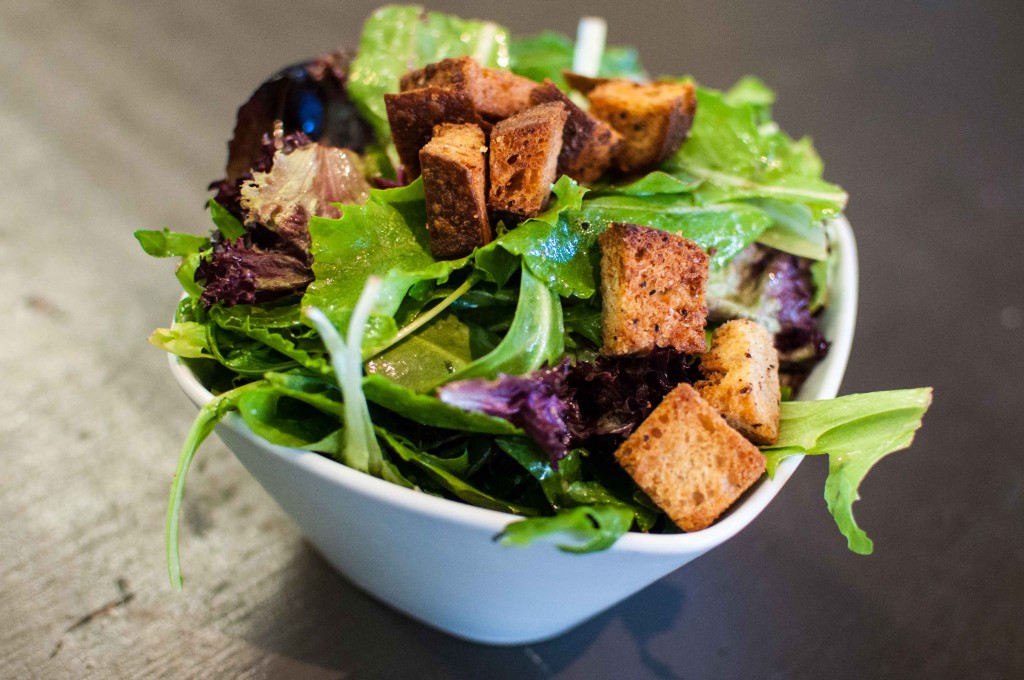 The Little Green Salad. (Photo by Abel Lin/Caviar)
Although this is the third restaurant, Pollak said they make a commitment to the community at each separate location by holding pop-up dinners, classes and other events in their spaces and by being on-site. "I'm in my stores every day," he said. "I engage with my customers, I engage with my staff, I eat with my customers." The American Grilled Cheese Kitchen also offers online ordering, a mobile app and catering.