Next month, after nearly three decades in the Lower Haight, Noc Noc will spin off a second location in North Beach. We'll get to that in a moment — but first, some background on the neighborhood's most unusual bar.
"Futuristic Caveman Art."
This is how Sam Shirakhon, son of owner Rahmat Shirakhon, describes the interior style of Noc Noc at 557 Haight St.
The bar, originally opened by Ernest Takai and his wife in 1986, once served as an artistic showroom that featured live music and a really good beer selection, in addition to wine and sake. Rahmat and his ex-wife bought the place in 1991, but decided to keep Takai's concept, which includes a lot of the original paintings and artifacts he installed.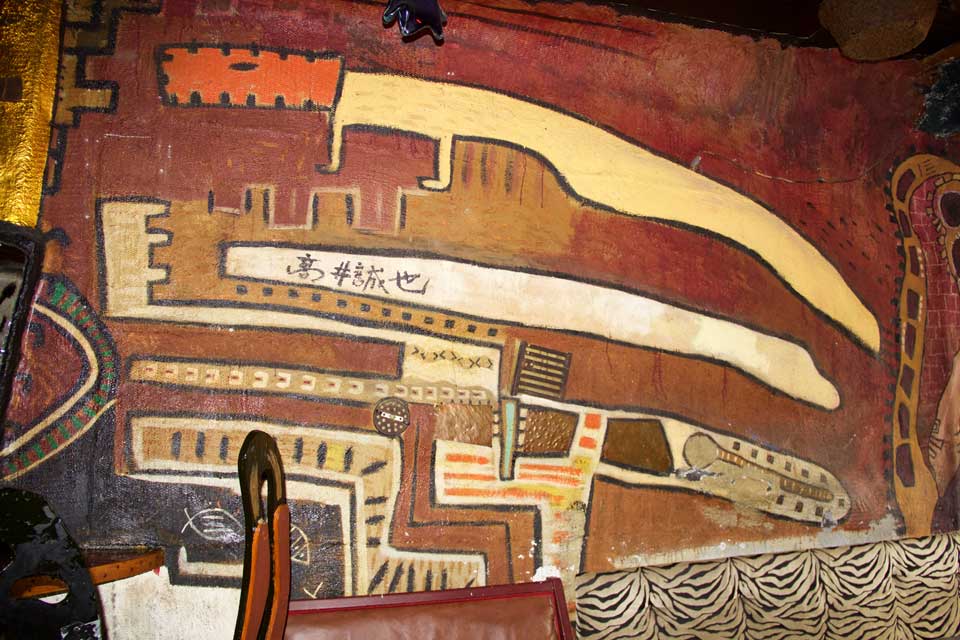 Original wall art by Ernest Takai
Rahmat came to the United States from Iran in 1974 when he was 20 years old, first going to Chicago, then North Dakota, then moving to San Francisco in 1981 (North Dakota was "too hot or too cold and had no culture," Rahmat says). He worked part-time in San Francisco restaurants to put himself through school, eventually earning degrees in engineering and accounting. By 1991, as he was struggling to find work in the midst of a poor economy, Rahmat spotted an ad in the paper that read, "Restaurant/Bar for sale in Lower Haight."
When he and his wife arrived in the neighborhood to check it out, he didn't want to get out of the car. "It was a really rough area," Rahmat recalls.
But when they walked into the place and looked around at all the outrageous artwork, they both knew right away that this space was their bar.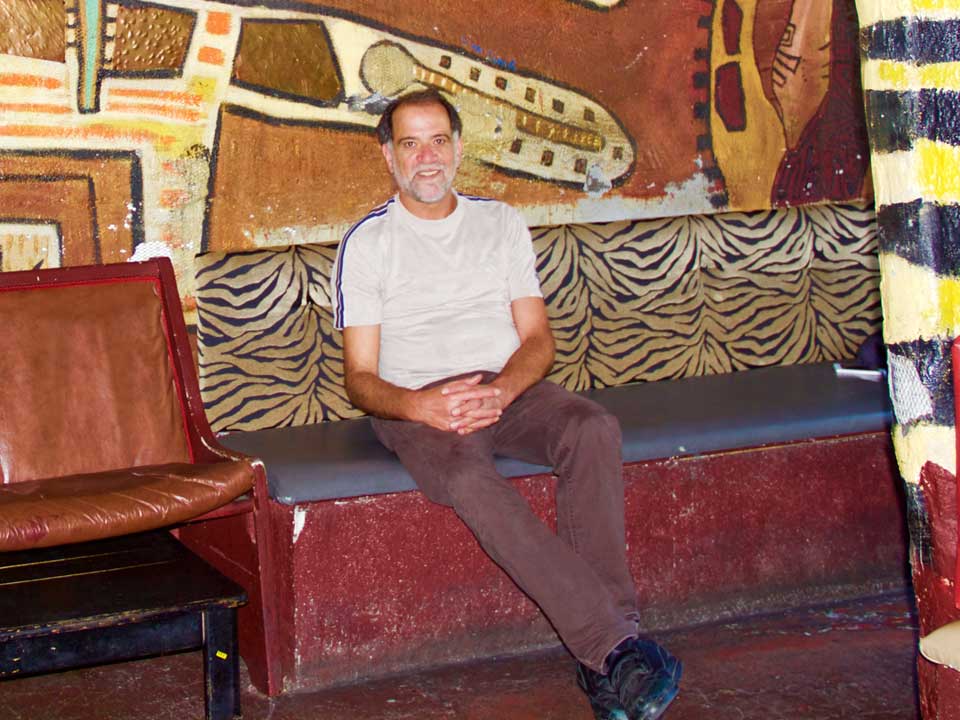 Rahmat Shirakhon
The space

The décor in Noc Noc is definitely funky, with secluded seating nooks throughout. People often compare it to Tim Burton's aesthetic — "Beetlejuice" in particular — but Sam assured us that the design for the bar was created well before that 1988 film.
The name "Noc Noc" is actually short for "Nocturnal Nocturne," which means "Nighttime place for people to come." Rahmat says that Takai's original idea when he opened the place was to depict an airplane that had crashed into the bottom of the ocean. Takai is a Vietnam War veteran and had wanted to somehow capture those visual elements in the bar — thus the actual B52 bomb hanging from the ceiling.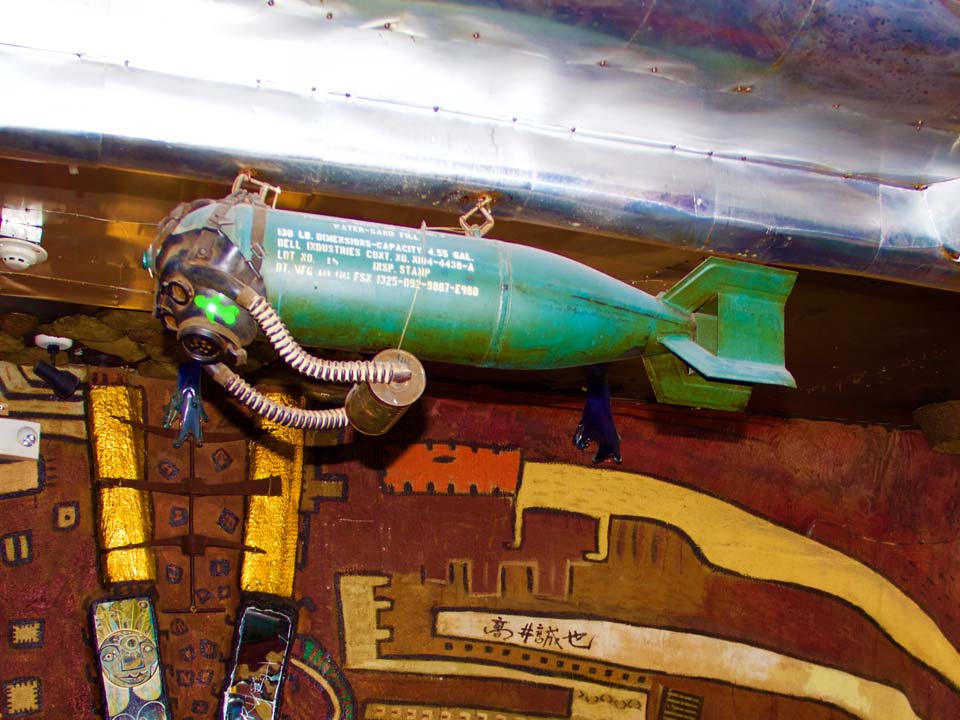 Rahmat told us that the place was originally like a cave when he bought it — there were no windows for a very long time. Also, only the left part of the bar was there originally; it was a tiny space. The original owners expanded and added the right side of the bar in 1988, but it remained cavelike for two decades.
Five years ago, Rahmat's son, Sam, finally suggested that they add a new window. Rahmat was at first hesitant, wanting to keep the integrity of the original design. Though he eventually gave in, he still misses that old, "cavish" look. But he also understands the attraction that people have to a bit of daylight now and then. In fact, the corner by the window is "the first place that people go when they come in during happy hour," he says.
The music
For the previous owners, having a DJ was a huge element for the bar, and during the late '80s and early '90s, the place had an industrial house, acid-jazz DJ vibe. Rahmat tried to continue that tradition by having live music when he first took over, but eventually the city intervened. Bar owners need to have a music/entertainment license and guard at the door if they want to have live music, and for Noc Noc, it became too complicated. The original DJ room is still there, but the bar no longer uses it to have DJs spinning vinyl. Noc Noc is still music-centric, they just make their own playlists.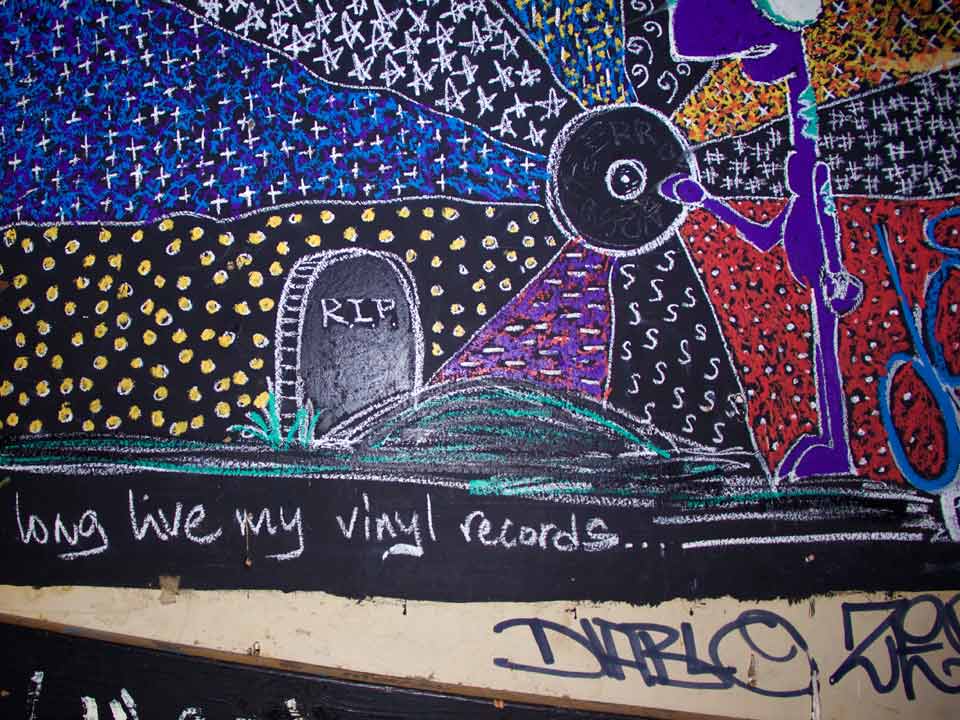 A family affair
Rahmat is essentially a businessman, and his ex-wife an artist (she added to some of Takai's original Noc Noc décor). The place is now run by Rahmat and his son Sam, aided by three part-time employees. 
Rahmat bought Noc Noc when Sam was just five years old, so it's been in the family for most of Sam's life. Five years ago Sam started working at the bar. "The past five years have been so much fun," Sam says. "I like working with my dad, it's such a dream. He's just the best person to work for. He really made this place was it is."
Before Sam got involved, the clientele at Noc Noc used to be a little older, Rahmat says — closer to his own age. However, in recent years everyone has started referring to Rahmat as "Sam's dad."
"Sam has something that attracts people to him," Rahmat says. "He's very energetic."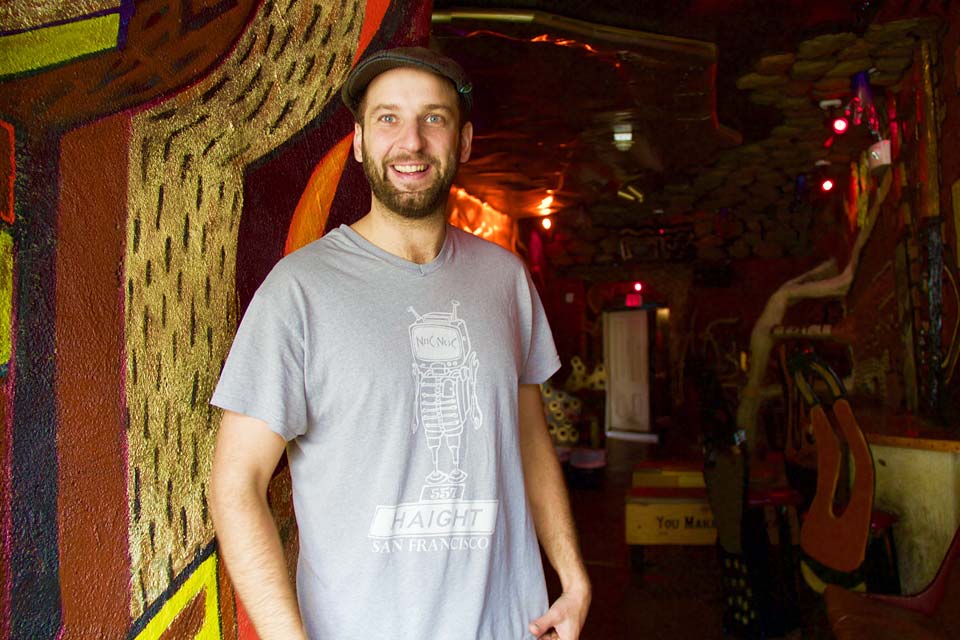 Sam Shirakhon
Noc Noc On Broadway
Now the Shirakhons are looking north, as they prepare to open a new location.
On July 1st, Sam tells us, a new outpost of Noc Noc called "Noc Noc On Broadway" will open in North Beach. The exact location is 515 Broadway, currently home to Antología Vinoteca, which will close on June 25th.
(This is actually not the first expansion in Noc Noc's history. Ernest Takai once created a version of Noc Noc on West 6th Street in Los Angeles, but that location has since closed; the address is now home to a Korean sports bar. Noc Noc also once had a Seattle outpost as well.)
The North Beach version of Noc Noc will keep the same concept: art, elusive beers, and wine, though the Shirakhons aren't sure about the sake yet. Unlike Noc Noc in the Lower Haight however, the North Beach outpost will serve food — but just small plates. It will not be a restaurant, Rahmat tells us, but a "bar that has food."
"Maybe cheese and fruit, some panini. Simple food. We haven't given it too much thought yet," he says.
Noc Noc On Broadway will open at 11:30am daily, in the hopes of attracting an afternoon crowd in addition to serving as a "nighttime place for people to come." Though Rahmat will coach him, the new bar is essentially Sam's venture.
As for recreating the eclectic Noc Noc décor, Rahmat told us that he will call in Takai to create some of the art for the new bar. He and Sam will also commission other artists to contribute to the walls and overall effect, but it'll probably be a work in progress for a while.
Look for "Noc Noc On Broadway" to debut in July.