Cafe Mec, the space long under construction next to the Central Haight Market at 1301 Haight St., opened for business yesterday (June 8th).
The opening was quiet, but the cafe is fully operational, with a $2.50-$5 coffee and espresso menu, fresh pastries and a small phalanx of cafe tables and chairs for outside dining.
Cafe Mec, owned by San Francisco-based contractor Sadon Essa, is open seven days a week from 7am to 7pm. It's serving Four Barrel coffee and a range of pastries including muffins, croissants, and fruit Danishes and turnovers.
Asked who supplies the pastries, the barista on duty said, "I'm not sure—they're a French bakery, I don't remember which one."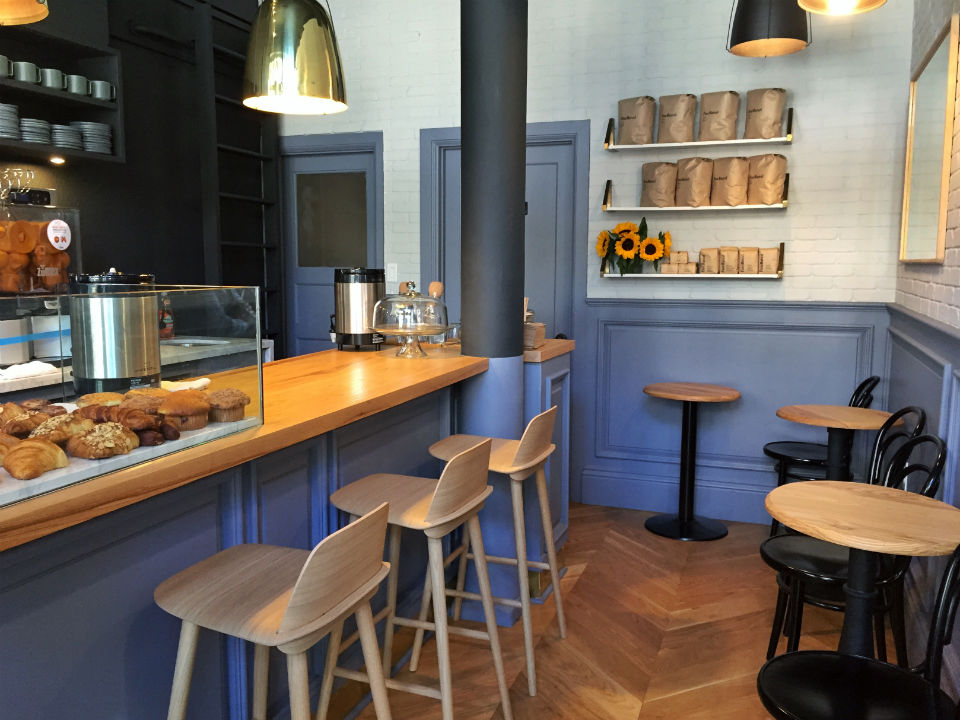 Photo via Hoodline tip / Chris.
The space includes indoor tables and chairs, too, and beats by a couple of months the scheduled Ritual Coffee cafe opening, which is slated for a debut later this summer across the street at 1300 Haight St.

Together, the two coffee shops could spell a change to the atmosphere of the area, which sees less foot traffic than the area west of Masonic and is flanked on one side by the oft-troubled Buena Vista Park.
Thanks to tipster Chris for the heads-up.