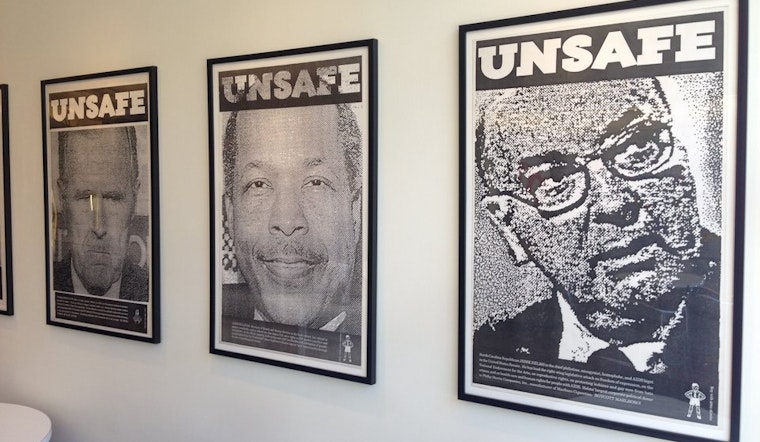 Published on June 05, 2015
As the work week draws to a close, we've got a few suggestion of things you may want to check out going on in the Castro.
Friday, June 5th
ACT UP: Magnet & The GLBT Historical Society present "ACT UP: AIDS Activism in San Francisco, 1989 & 1990," a display of posters and photographs commemorating the protests and demonstrations during the 'Castro Sweeps' in October 1989 and the June 1990 VI International AIDS Conference held in San Francisco, two pivotal moments in San Francisco's history. This installation will be on display throughout the month of June and coincides with the "ACT UP Reunion in SF: 25th Anniversary" which runs June 19th-21st.
DocFest: The 14th Annual San Francisco Documentary Festival, better known as DocFest, kicked off earlier this week and runs through June 18th at the Roxie, Brava & Vogue Theaters. Tonight at the Roxie filmmaker Lonny Shavelson's grounding breaking film "Three to Infinity: Beyond Two Genders," an exploration in to the world of people who identify as neither male or female: agender, gender neutral, gender queer and more, screens at 9:15. Tickets- $12.

Saturday, June 6th
Purrk Day: It's cat time of the month again – the cats are back at Dolores Park for First Caturday. Hoodline first told you about this event last month which brought plenty of the furry felines and their human slaves, we mean owners, to Dolores Park on Saturday afternoon. It's sure to be a meowelous afternoon. The event starts at 1pm and when we went last time the group was organized near the northeast corner of the playground.
Workshop: Join District 8 Supervisor Scott Wiener along with the Department of Building Inspection for the first District 8 Mobile Workshop at the Eureka Valley Rec Center from 1-3pm. There will be introductory remarks from Supervisor Wiener and a presentation from the Planning & DBI Staff followed by an open Q&A session along with scheduled 15 minute appointments with staff. To schedule an appt. email planning at [email protected] or call (415) 575-9157,. otherwise no RSVP is required to attend the event. Topics to include: home remodel, building requirements or seismic retrofits, recent In-Law Unit and the Accessory Dwelling Unit (ADU) legislations. This is an opportunity to speak directly with city staff in your own neighborhood to find out more.
Sunday, June 7th
Grand Opening: Spark Arts, the art gallery Hoodline told you about that was taking over the former Adhikara Yoga Studio, opens this weekend. Join them for their "Grand Opening Celebration" from 2pm-5pm at their studio on 18th St. They'll have art and dance class demos, a community art project and ice cream from Humphrey Slocombe. Spark Arts' mission is to "enrich the lives of the Castro Community through art, dance, music and lots of other forms of creative expression."
Conversation: The Commonwealth Club presents "A Sunday With Judy Blume and Molly Ringwald" at the Castro Theatre. Blume releases her first novel for adults in 16 years, In The Unlikely Event, this June and will be there to discuss "her latest book, her career spanning nearly five decades of writing, children empowerment, and her favorite stories about the young and young at heart." The event starts at 6:30pm. Tickets range from $20-40.
Hoops: The Golden State Warriors are only three wins away from securing their first NBA title in 40 years when in 1975 Rick Barry led the team to victory over the Washington Bullets. Now the team is being led by MVP & All Star Stephen Curry who managed to bring the team back from being down 10 after the first quarter to an overtime victory against the LeBron James-led Cleveland Cavaliers. Game 2 tips off at 5pm and can be seen at any bar in the Castro with a TV. It hasn't gotten to the level of Giants World Series baseball but we can assure you there will be a huge celebration in the streets should the Warriors win the Championship.
Did we miss any events that you'd like to tell others about? Let us know in the comments below. Thank you and have a great weekend!