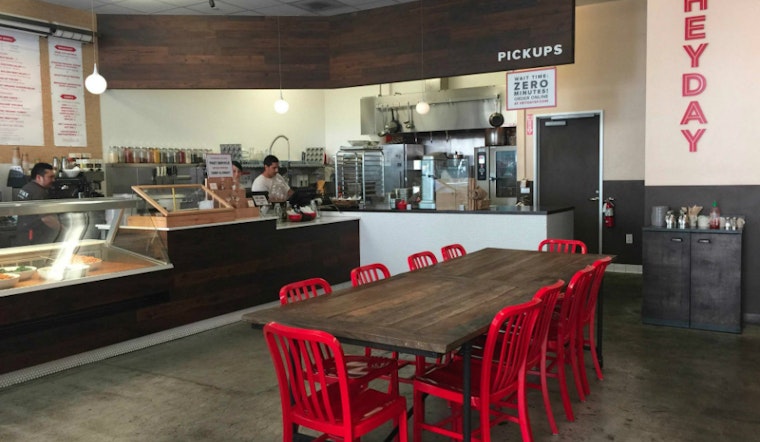 Published on June 15, 2015
Heyday, a breakfast and lunch restaurant that draws customers with its fast yet health-oriented food, is opening a second SoMa location at 555 Mission St., just blocks from the original outpost at 180 Spear St. It will most likely debut in September.
Heyday's second outpost is part of a trend of local, higher-quality eateries opening multiple locations within a small downtown radius. The Plant Cafe Organic, Super Duper Burgers and Proper Food are all expanding within the FiDi and SoMa, each of them within a few blocks of another location. The new Heyday is about a 10-minute walk from the original.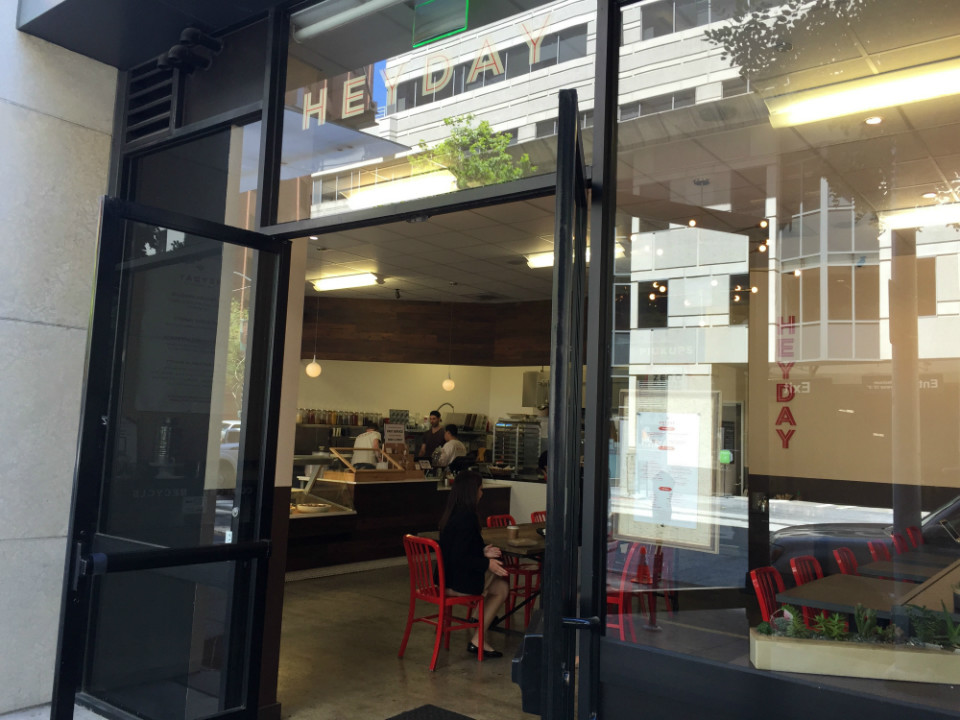 "The nature of downtown is there is a lot of density, and on top of that, people are in a big hurry," said Heyday partner Caleb Canning. "We make it easy for people to get really healthy, really fresh food quickly."
Canning owns Heyday with Adrian Albino and chef Jeremy Scheiblauer, formerly of Chez Panisse Cafe. Though the Bay Area—and Chez Panisse specifically—has been at the vanguard of local, seasonal food for decades, the FiDi and SoMa were the "final frontier" for introducing foodie-friendly destinations, Canning said. "Downtown was dominated by delis and fast-food joints." But now, places like Proper Food, Mixt Greens and Heyday are trying to freshen up the lunch hour.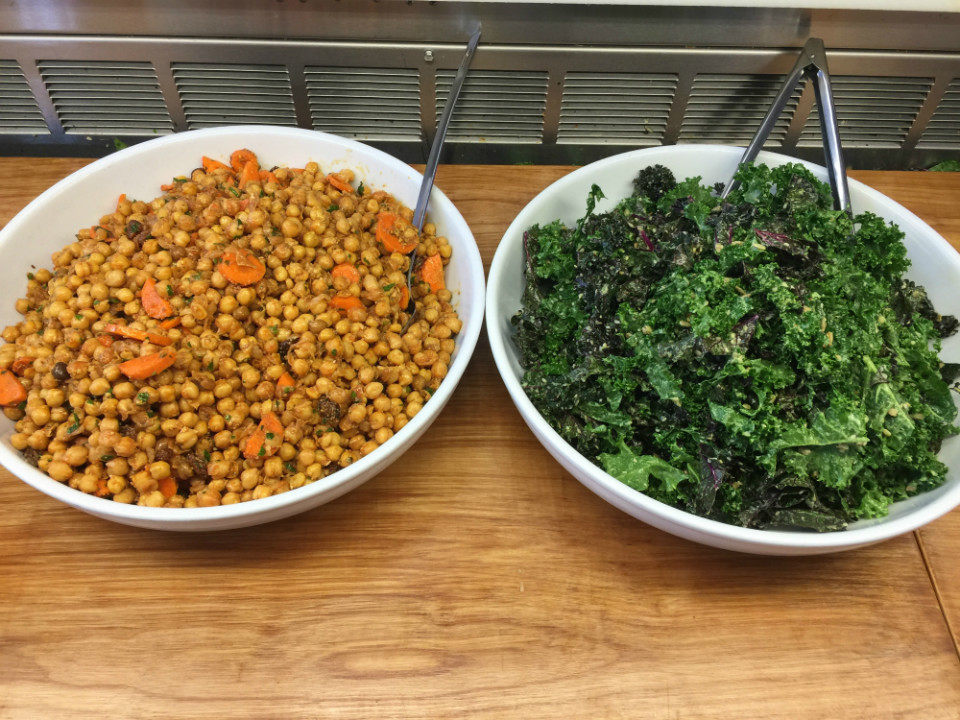 Moroccan chickpea and raw kale salads.
Heyday displays a sign listing its local purveyors, including Acme Bread Co., Mary's Free Range Chickens and Straus Family Creamery. It offers organic salads and sandwiches and makes everything from scratch; the staff even roasts turkey and toasts spices in-house. The current menu includes a green lentil and golden beet salad, an organic meatloaf sandwich with chimichurri and a roasted red onion sandwich with herb jam.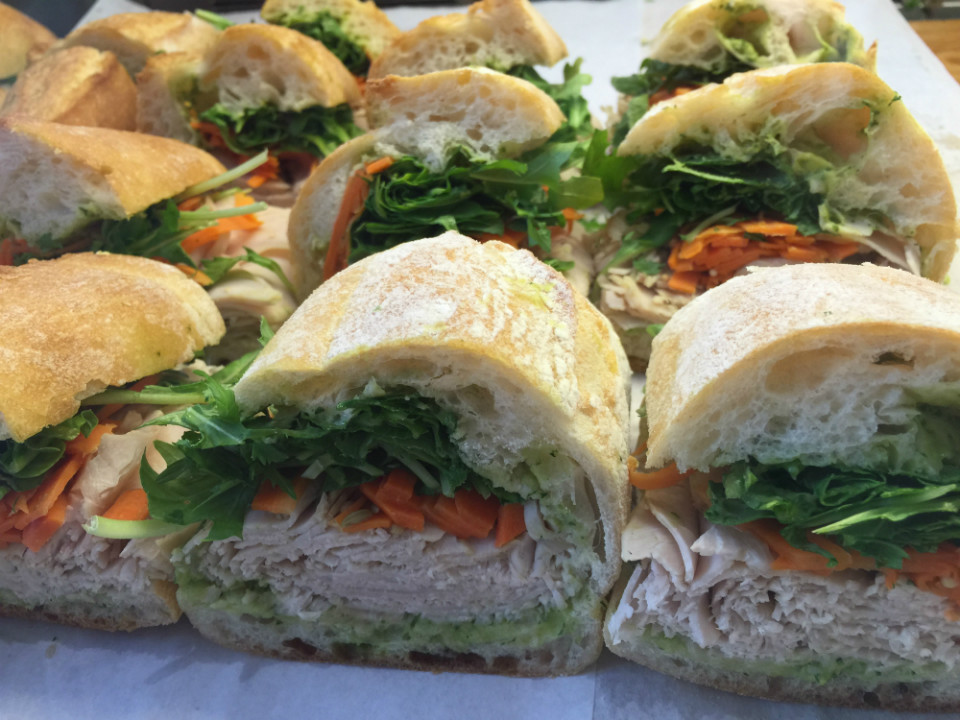 House-roasted turkey sandwiches.
The menu gets a total overhaul every three months to incorporate seasonal produce, but always includes half-sandwiches, hearty, grain-driven salads and a soup of the day. Everything is the same price: $6 for one item, $10 for two or $14 for three. "People like the variety of not being stuck with one dish at lunch," Canning said. Heyday is open Monday through Friday, 7am–3pm.