Nearly all of the public open space on Piers 27 and 29 opened on Wednesday offering gorgeous views and the ability to get up close to the waterfront, and it shouldn't be long before the entire planned area is fully accessible.
"I love how open it is down here," said Jon Golinger, a member of the Northeast Waterfront Advisory Group (NEWAG) to the Port. "That's one of the unique things about this spot" as opposed to public open space on other piers, he said. "You feel you're out at the edge on the Bay."
Golinger had been concerned lately because the open space was promised as part of the James R. Herman Cruise Terminal at Pier 27, which opened in September 2014, and has yet to be fully realized. Part of it opened in early April, and the area near the gangway is still closed off. But it should open in August after movable protective fencing is installed, according to an email Golinger received from Port staff. That is the area shown in the graphic below as area C, or the Pier 27 Apron at Terminal. Adjacent to that is where ships dock, and high-voltage electrical equipment that runs the large new gangway and shoreside power for ships is dangerous until the fencing is installed.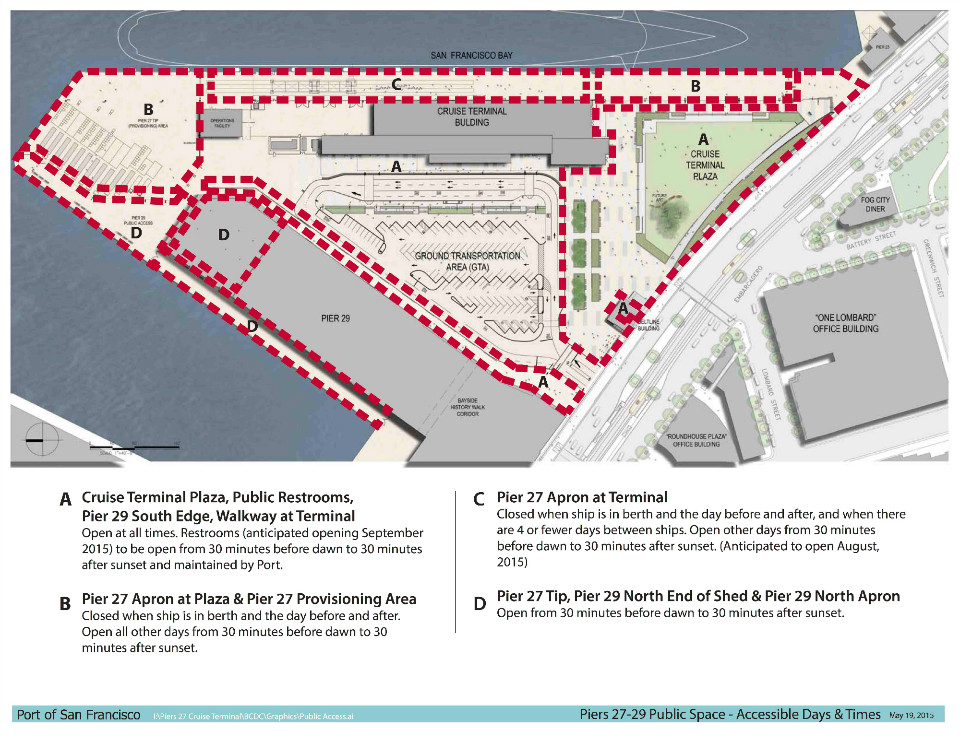 Graphic: Port of San Francisco
As shown in the graphic, all other access at the pier is now accessible during daytime hours, although some areas still will be closed the day before, during and after a ship is in port. Even though Wednesday was the first day of the nearly full opening, a guard at the site said "quite a few people" already had walked out to check out the new waterfront access. (It was a busy foot traffic day on the Embarcadero due to a San Francisco Giants afternoon game.) Public restrooms at the Beltline building at Pier 29 also are under construction and should be open in September, Golinger said he was told.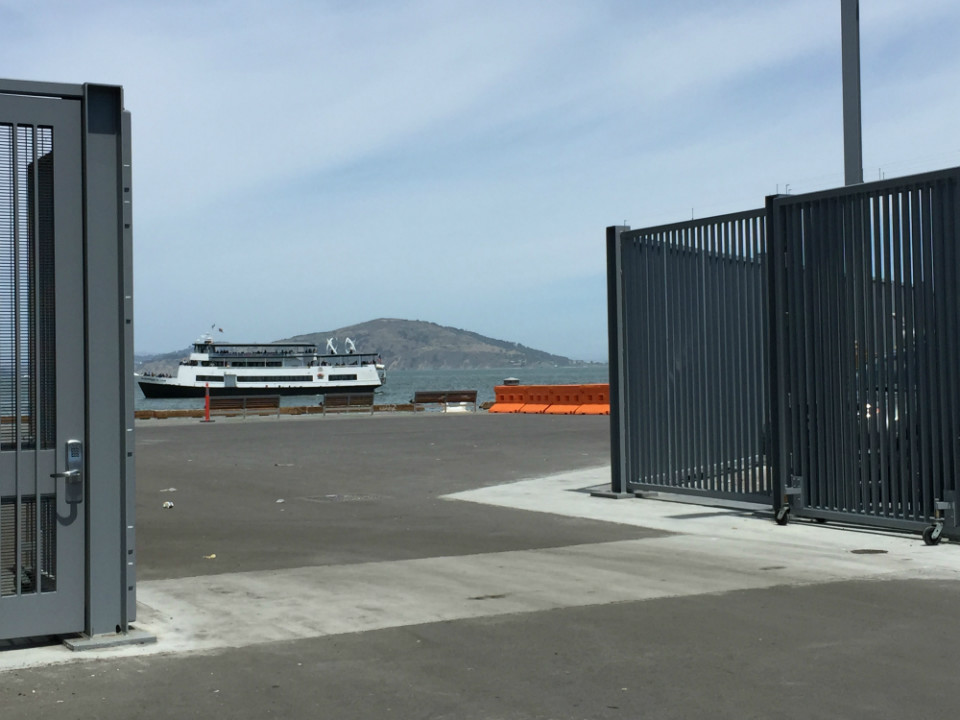 Gates to the tip of Pier 29 are open most days.
Still, Golinger said, he'd like to see signage to point people to the access zones because they aren't visible or apparent when walking past on the Embarcadero. He also emailed the Port to ask that the public access zone map for Piers 27 and 29 be posted at the site so that both the various staff on-site and members of the public are educated about what areas people are allowed to visit and when.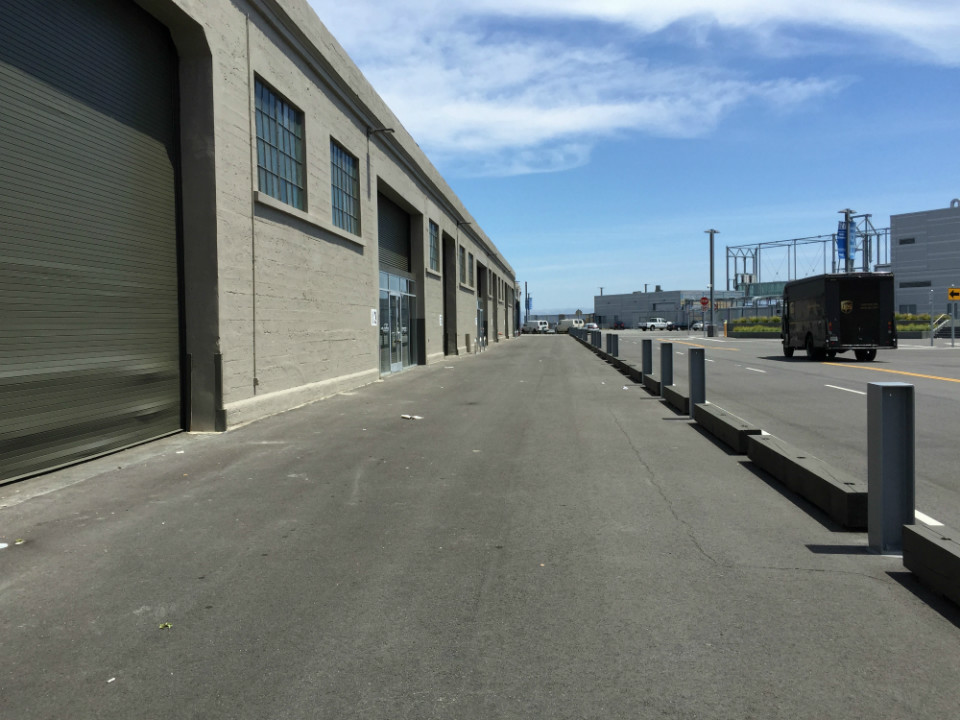 Past the Pier 29 shed is unobscured waterfront access.
"It's a 360-degree amazing view any way you turn," he said, taking in views of the Bay Bridge, the downtown cityscape, Coit Tower and Telegraph Hill, "and it's free to use."