Earlier this week, Inside Scoop broke the news that 20-year-old SoMa French bistro Le Charm is closing its doors on July 31st. The good news: it'll reopen, with the help of a fresh face and new name, soon after. Intrigued, we sat down with Le Charm founder Lina Yew to learn more about the restaurant's history and modern evolution.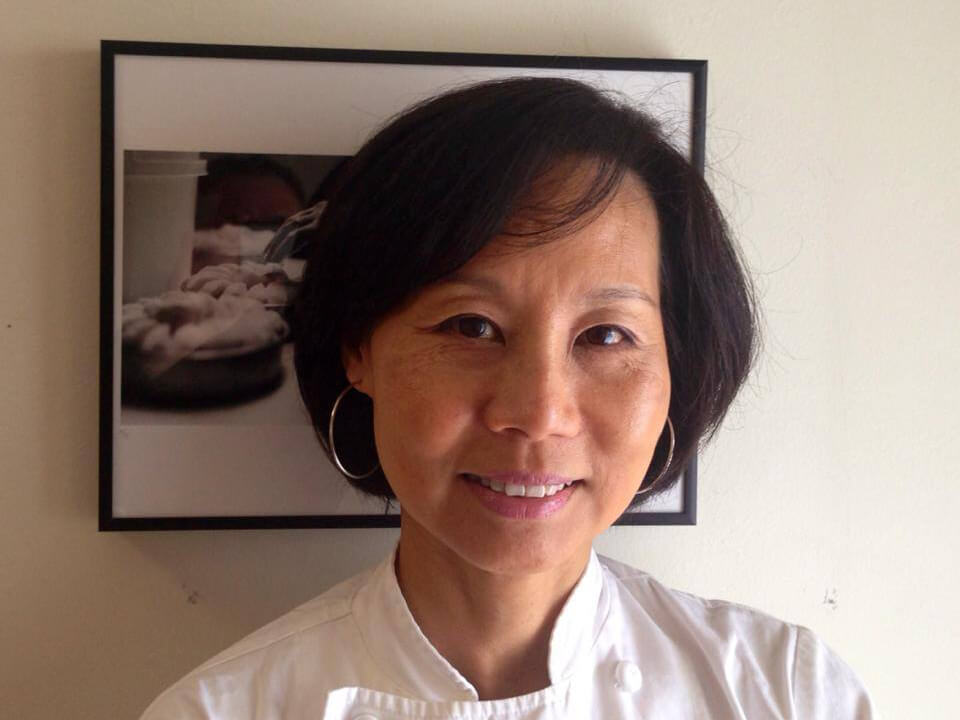 Lina Yew. (Photo: Le Charm / Facebook)
21 years ago, when Yew and her former husband Alain Delangle first leased the space at 315 Fifth St., they intended to open a catering business. But "as we got to know the community, and the community got to know us," the project transformed from a commercial kitchen to a restaurant serving breakfast and lunch.
Breakfast didn't last long; the truck drivers who filled the restaurant weren't comfortable with the classic French menu and lack of bacon. But lunch garnered an eclectic following, which included well-traveled local writers, artists and photographers; employees of the San Francisco Chronicle; and—to Yew's surprise at the time—a garage full of French Basque mechanics.
Before opening Le Charm, Yew attended the California Culinary Academy, then worked in a kitchen in Paris and as a pastry chef at Lower Nob Hill's Fleur de Lys (which closed last summer after 28 years in business). But despite that experience, she said she had no idea how to run a restaurant. She learned a lot from her experienced staff, and credits her former boss, Fleur de Lys chef-owner Hubert Keller, for helping to put the bistro on the map. When the Chronicle asked Keller about his favorite local eatery, his answer was Le Charm. The paper followed up with a glowing review, and Le Charm began to attract new customers.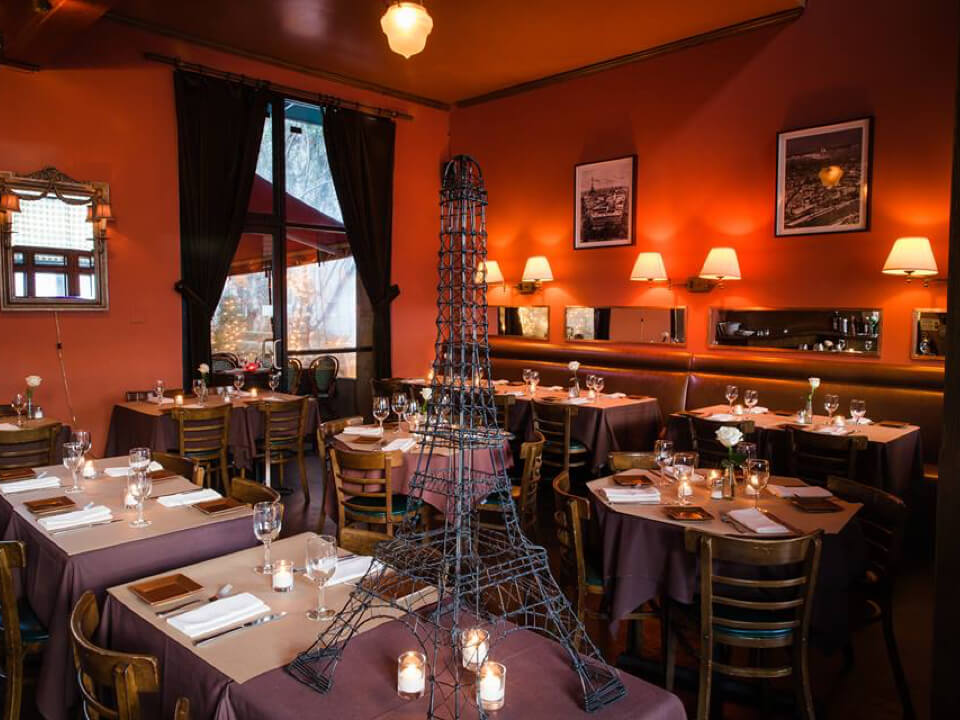 Photo: Le Charm / Facebook
SoMa has changed enormously over the past few years, and Le Charm has been forced to adapt. The Chronicle downsized, Chronicle Books moved, art and photography studios disappeared, and parking became more and more expensive, making lunch service unsustainable without raising prices. "I don't believe in $50 lunch," Yew said, so she cut it altogether.
But demand for lunch hasn't ceased—visitors regularly knock on her closed door, seeking a hot lunch—and neither has Yew's desire to run the business. 
"I am not done," she said, "but I don't have the energy to take it to the next level of Le Charm."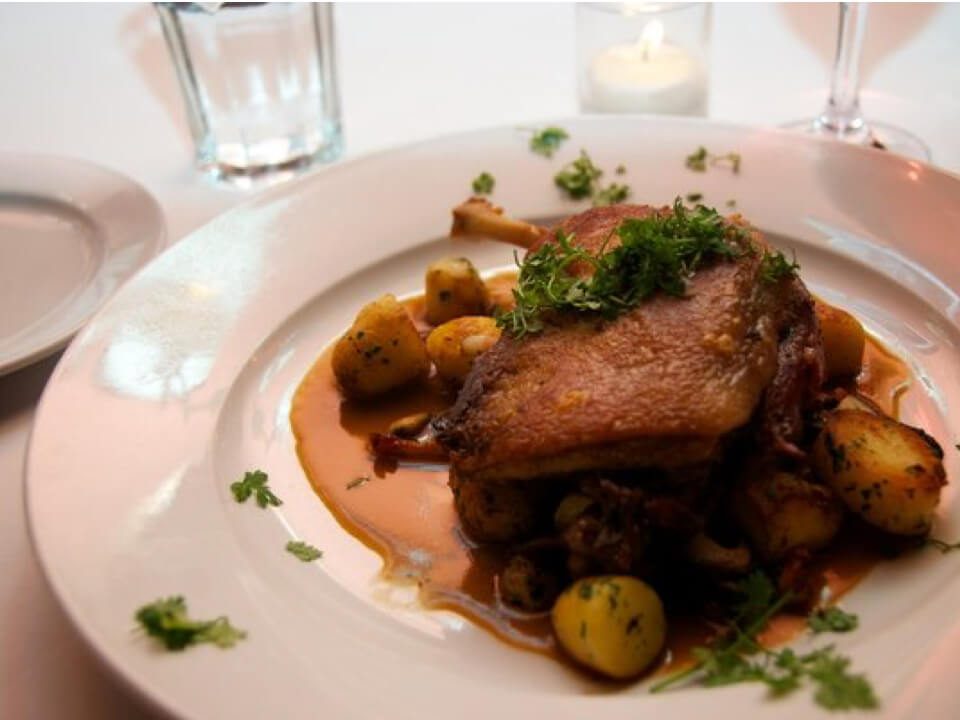 Le Charm's duck confit. (Photo: Jessica C. / Yelp)
Yew, who's been running the restaurant solo for years after buying out her ex-husband, decided to follow the French tradition of passing a business down to the younger generation by asking a member of her front-of-house staff, Mathilde Gravel, to join her as partner. Gravel, who's worked at Le Charm for over four years, is from France and attended hospitality school. 
Yew says Gravel has always wanted a restaurant of her own, and while Yew considers herself a control freak (she noted that she can't imagine the restaurant running without her), she hopes it will become Gravel's "baby." She decided to rename it after Gravel: when it reopens, it will be called Mathilde.
The restaurant will still be French. ("That's all we know!" Yew said.) Her current husband, Thierry Clement, is the chef-owner of L'Ardoise in the Castro, and he'll continue to provide culinary direction to Yew and Gravel.
But to better appeal to the city's younger demographic, both the menu and space will receive a refresh. The formal tablecloths and dark walls will be replaced with a brighter, more casual vibe. Lunch will return, brunch will be introduced, and while the traditional three-course dinner will still be available, the menu will put more focus on casual fare and undiscovered wines from France's Loire Valley, where Gravel originates.
Le Charm's last meal will be served on July 31st, and Mathilde is set to debut on August 18th or 19th. We'll bring you more once the redesign unfolds.