It's been a big couple of years for the Upper Haight's schools. The Urban School is expanding significantly, and the French American International School recently expanded its early education program to a former SFUSD site at 1155 Page. 
This month, they'll be joined by Fei Tian Academy of the Arts, a newly accredited middle and high school that focuses on training in traditional Chinese arts (especially dance). It will be the second location of the school; the original is in New York's Hudson Valley region. 
The school, first announced early last year (and incorrectly rumored to be affiliated with Falun Gong), is quickly nearing its opening date. It expects to enroll about 200 students for the coming school year.
The Fei Tian Academy, previously based in San Bruno, now lists its permanent office contact at 1950 Page, although the school is still wrapping up the last bit of construction. It was originally scheduled to open in January, but in March, representatives from the school revised the expected opening date back to July.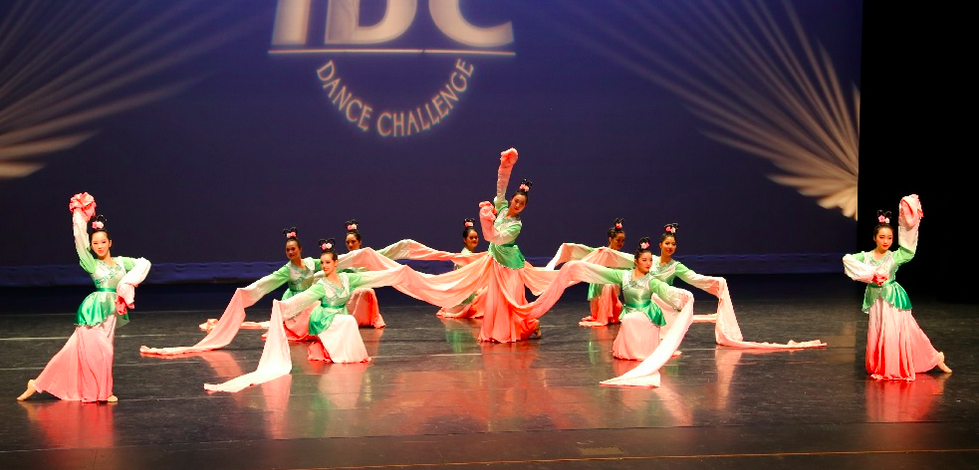 Fei Tian students performing in a dance competition. (Photo: Fei Tian/Facebook)
Previously a Boys & Girls Club, Fei Tian's building was constructed in 1952, and spans roughly 25,000 square feet. According to city records, on-site renovations included a swimming pool rehabilitation, new locker rooms, an overhauled sprinkler system, a new kitchen, roof replacements, and a host of permitting changes to list the school as an educational facility.
The heart of Fei Tian's program will be classical Chinese dance instruction, provided by members of the Shen Yun dance troupe in a new, 2,500-square-foot studio. Classes in Chinese drawing and painting techniques will also be offered. For full-time students, the school also provides a complete academic program, with classes in Mandarin, English (or ESL for foreign students), math, science, and history. For high schoolers, the school will offer nine Advanced Placement classes. 
Though the main school only serves grade 6 and up, Fei Tian will offer afterschool programs for 1st-5th graders in dance, Mandarin Chinese, and academics. There's also a year-long dance intensive program for older students.
While there are still some finishing touches in store for the space, the school has begun summer school classes and is offering privately scheduled tours of the new facility to parents and students interested in enrolling for the 2015-2016 academic year.