The Inner Sunset's San Franpsycho recently added Four Barrel Coffee to its offering, but there could be more Four Barrel on the way to the neighborhood, as the company has applied for a permit to open a new location at 1226 9th Ave. Until recently, the location was home to Standard Roofing Co.
According to Loopnet, the 3,875-square-foot property was sold to a new owner in March. Standard Roofing, a general contractor, has operated from the location since 1962, when it relocated from Pacific Heights. According to its Yelp page, the company has now moved to Third Street in Bayview-Hunters Point.
With exposed unfinished beams, a large skylight and concrete floors, the light-industrial space would be a natural fit for Four Barrel, which has large coffeehouses on Valencia Street in the Mission and on Burrows Street in the Portola district. If Four Barrel opens on 9th Avenue, it will become the second-largest cafe in the Inner Sunset after La Boulange (1266 9th Ave.), which is slated to close in September.
However, it's also possible that Four Barrel could be planning a new business in conjunction with another partner, as it did with The Mill on Divisadero, which operates under the Four Barrel business name in city records.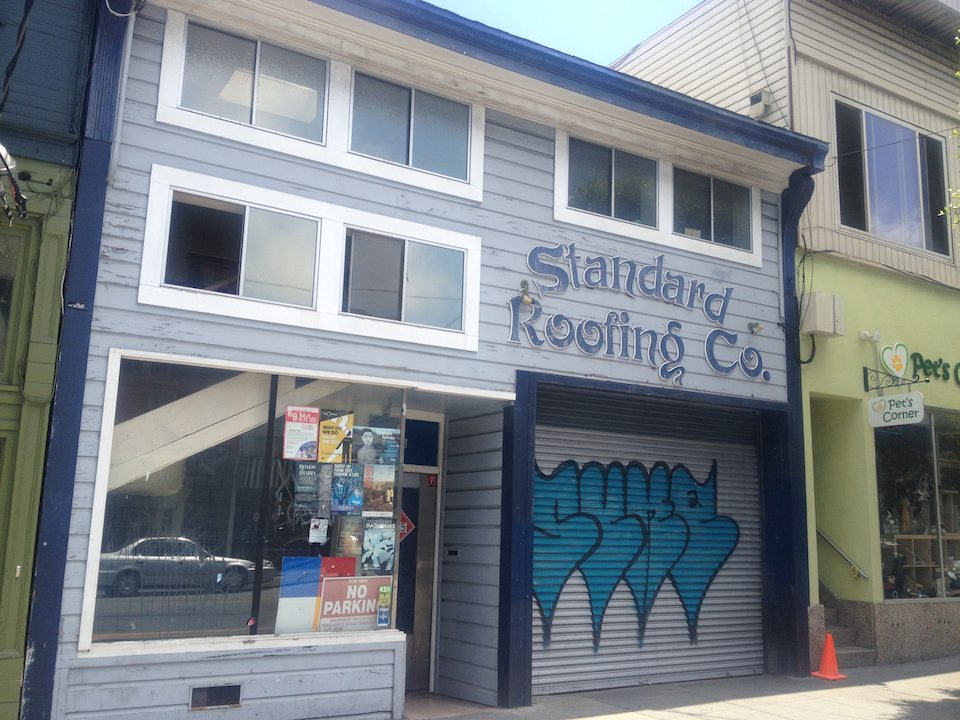 Brian Thomas, Four Barrel's head of Operations, wouldn't confirm or deny any expansion plans when we reached him this morning. Similarly, Bonnie Bridges of Boor Bridges Architects had no comment when we asked if her firm was involved. Boor Bridges has designed several coffeehouses in the city, including Four Barrel and Ritual Roasters on Valencia Street, as well as Sightglass in SoMa.

"It's a tough space to work with," said David Zimmerman, president of the Inner Sunset Merchants Association. "If they can come in and make that space successful, it's great for the neighborhood. I know there's a lot of coffee in the area, but we don't want vacant storefronts. If they can find a market in the crowd, it's a good thing."
We weren't able to locate any pending building permits for renovation work, but will continue to report any new developments.