Every Thursday night, Divisadero gets a little taste of Vietnamese street food courtesy of Rice Paper Scissors, Mojo's long-standing and very popular pop-up and brainchild of kindred spirits Valerie Luu and Katie Kwan.
Luu and Kwan met in San Francisco while both selling food at The Underground Market, a recurring food fair for culinary entrepreneurs that was ultimately shut down in 2012. They're from Sunnyvale and Marin, respectively, and their partnership represents "both sides meeting in the middle," said Luu. "Don't hate!" Kwan chimed in.
They first sold food together as "Rice Paper Scissors" because they wanted to do something for  the Vietnamese New Year back in February 2011. They set up "on some guy's patio" at 20th and Valencia, the pop-up was a huge hit, and they've been going strong ever since with their casual, street food style fare. "A thing that resonates with both of us is that there are not enough little red chairs on the ground," said Luu, referring to the tiny chairs that are ubiquitous among food vendors across Vietnam.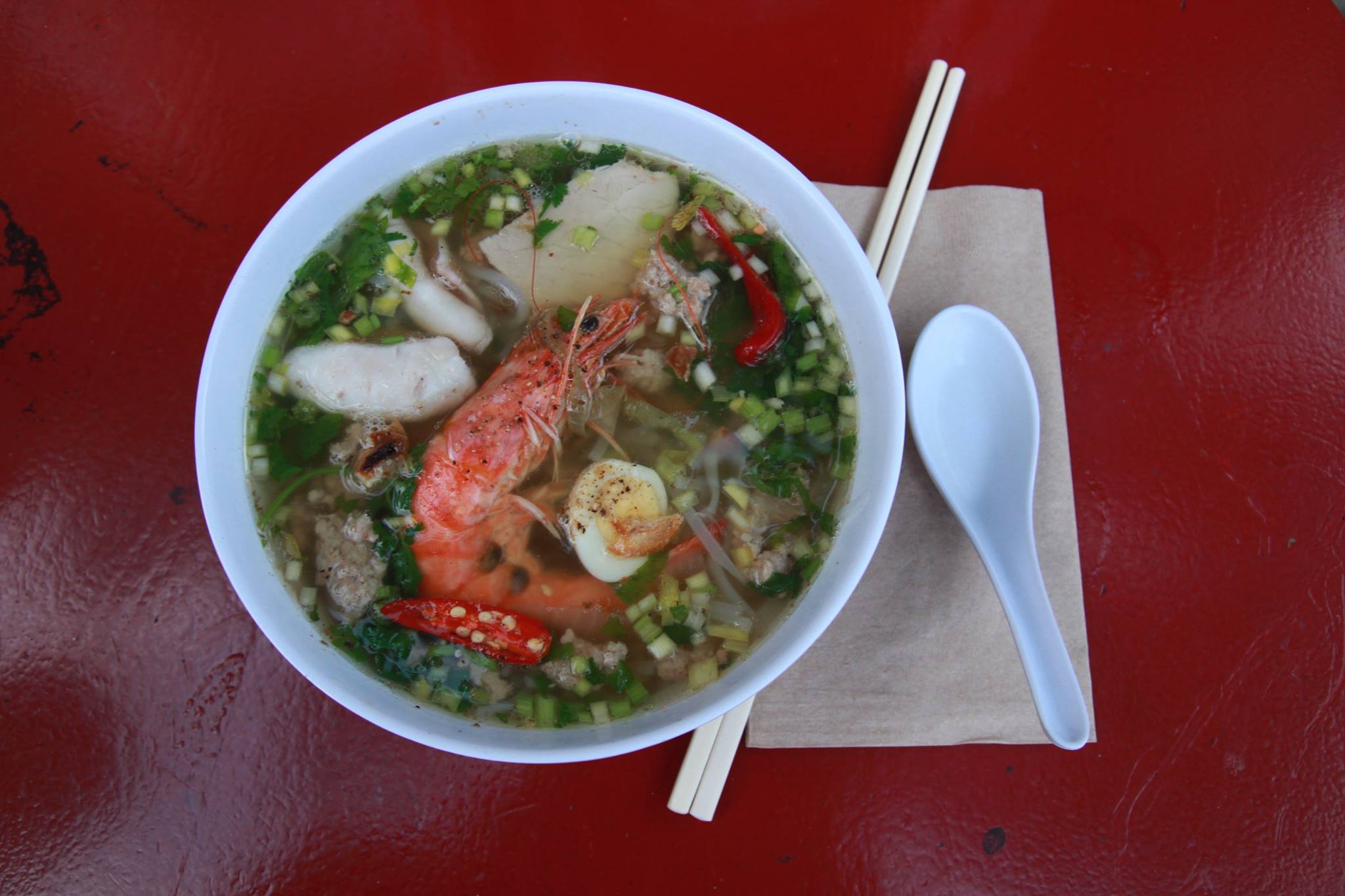 Hu Tieu, a seafood noodle soup. (Photo: Rice Paper Scissors)
They continued to do pop ups, food festivals, underground dinners and general food-based mischief until they ran into Mojo's Remy Nelson in front of The Independent one night back in 2011.

"We were selling food illegally in front of the Dave Chappelle show, you know, trying to get some of that Chappelle money!" joked Luu. Upon tasting their food, Remy invited them to do a pop-up at Mojo on Thursday nights. "Once you invite us in, we ain't gonna leave!" said Luu.
"That was four years ago," said Kwan. "We should have a graduation." "Some pomp and circumstance," Luu added.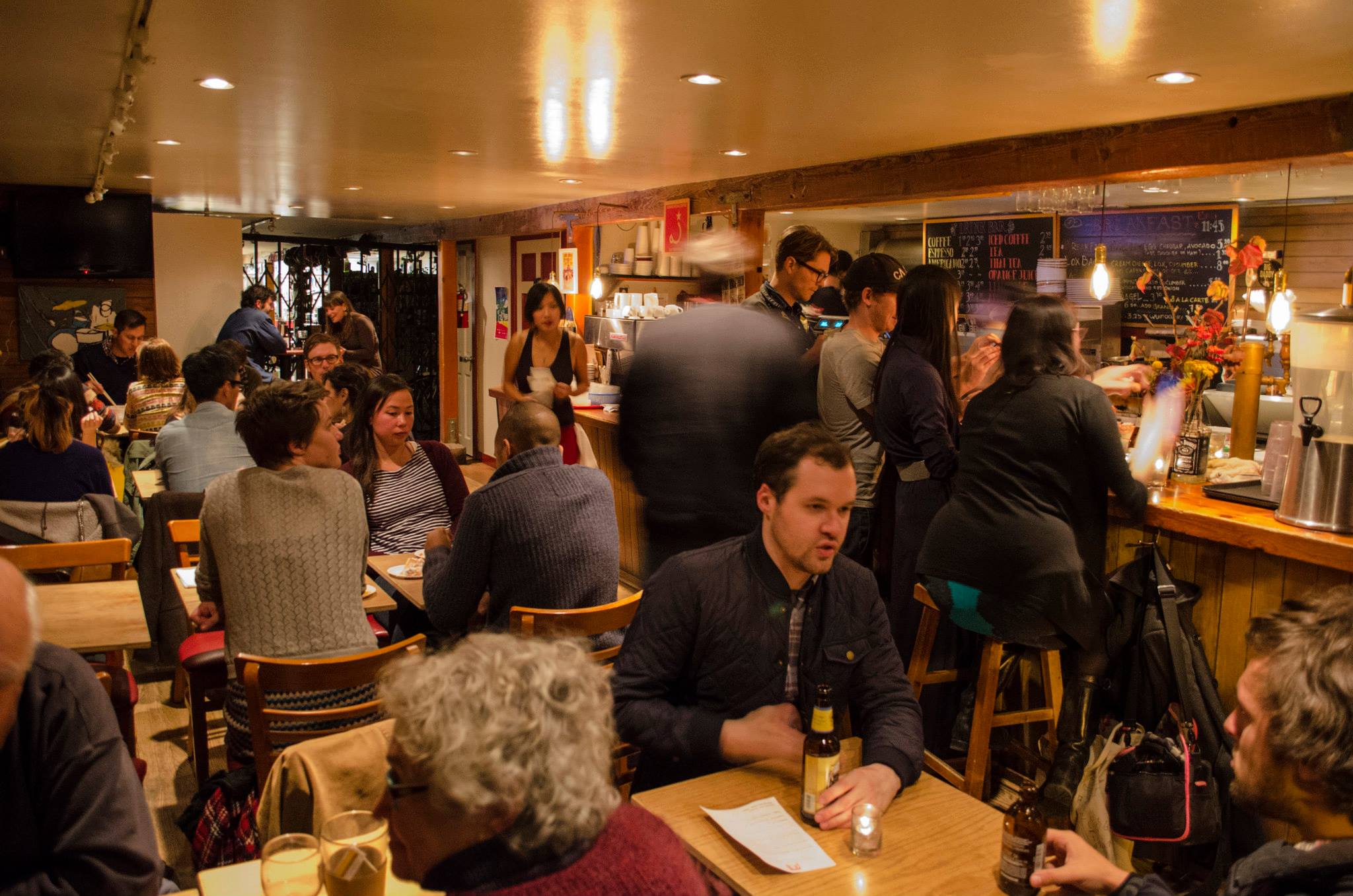 Mojo in full swing. (Photo: Keny Redublo)
Both Luu and Kwan have been neighborhood locals for many years (although Kwan reports she's moving out very soon), and love the culture surrounding Divisadero, and Mojo in particular. "Mojo was my first 'Cheers' Spot. Coming from the suburbs, you don't really have that," said Luu.
"Divis is a street with many, perhaps too many, cafes. You always have people drinking and eating outside. There's a sense of place you don't get in the Mission," Kwan told us, citing the neighborhood's embodiment of the street food culture they hope to promote with their business.
"We've had a really rewarding experience doing our pop-up on Divis. It's been great seeing people come in as a newly-married couple and eventually come in with their kids. Divis isn't a street, it's a neighborhood. When people ask me where I live I say 'Divis', not Nopa. That's a restaurant," Luu said.
Although the pair have been running a successful Monday through Friday lunch pop-up at Brick and Mortar in the Mission since 2014, they would like nothing more than to open an actual brick-and-mortar location on Divisadero, and are actively seeking locations on the block.
"We're looking for a place that would be a great neighborhood spot. We want it to be yummy, but not too fancy. We want to be so good that you see the same people at least two to three times a week," Kwan told us.
"We want to represent Asian food on Divis. It's always pho weather on Divis," said Luu. "It's right on the pho-g line!" said Kwan.
"We're also ambassadors, not only for food, but for Asian culture," Luu told us. "We're having a summer night market at Brick and Mortar on July 24th."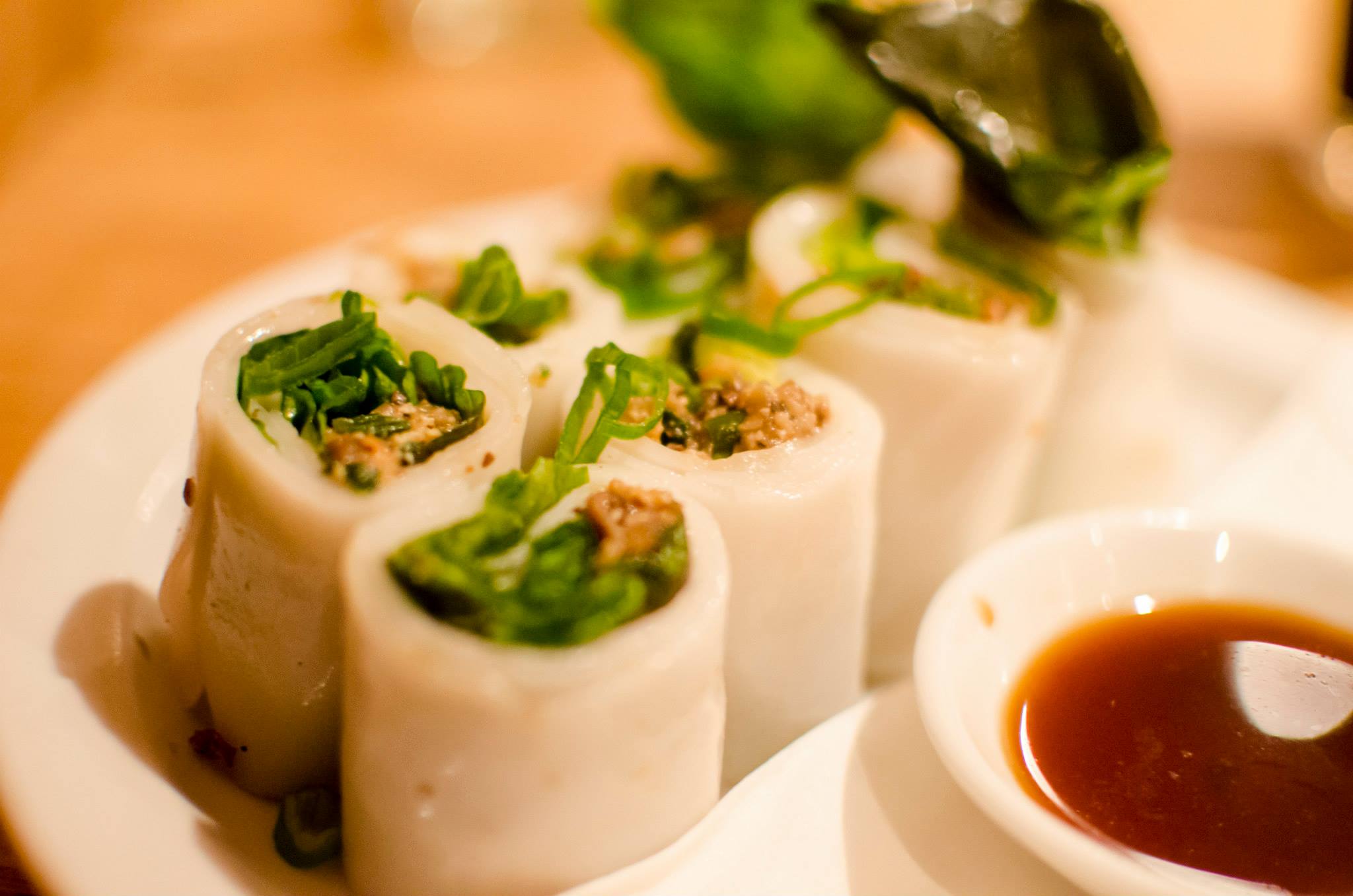 Mushroom Pho Rolls. (Photo: Kenny Redublo)
 With or without a permanent space, the pair continue to make food with passion. "I think the flavors are really bright, but not ever complicated. Especially with our rice and noodle soups, it's something you can eat everyday," said Kwan. "Even though some of the best stuff is is unfamiliar, it just makes sense when it's in your mouth."
Hungry yet? Stop by and check out them out tonight (or any other Thursday) from 6-10pm at Mojo (639 Divisadero St.). This is the last night they will be serving their current menu, so check out some of those flavors before they go away.