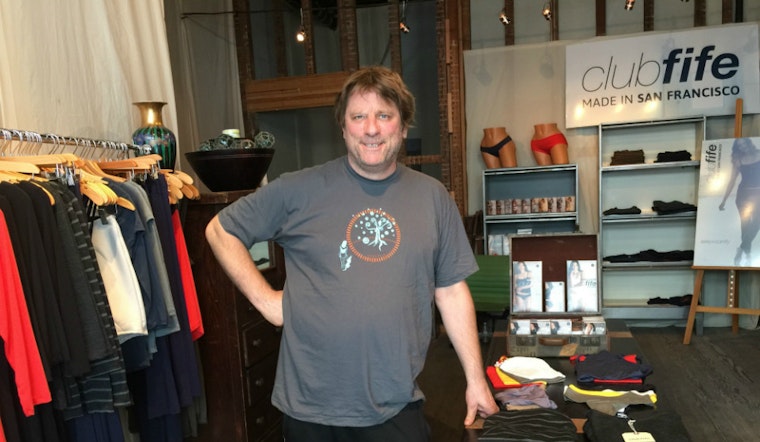 Published on July 13, 2015
North Beach has seen a spate of business changes of late, so we wanted to give an update on what's new and noteworthy.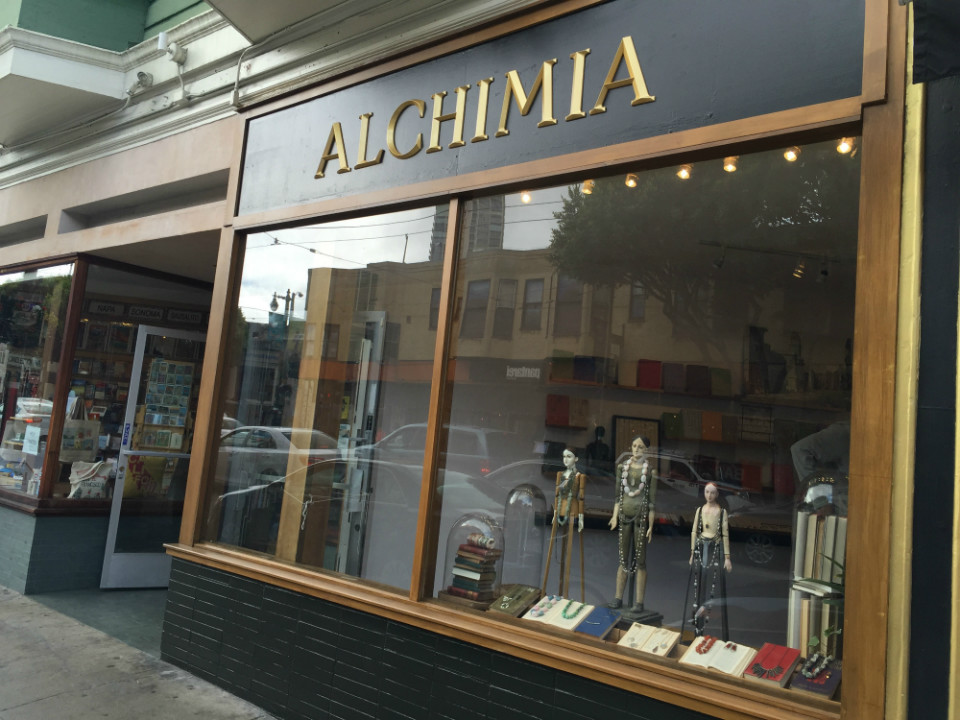 Alchimia, 450 Columbus Ave.: This sells artisan jewelry and opened in the former Buyer's Best Friend Mercado, which closed (along with its Haight sister shop) to focus on snack delivery and wholesale operations. Update 7/14: This information has been revised because the owner did not want any further information provided about the shop.
Bauhaus, 703 Columbus Ave.: Flora Gaspar, of Da Flora Italian restaurant, is renting this space affordably to an art collective and gallery. The six member artists hope to bring a new energy to the scene with studio space rentals, classes, events and more. We'll have a larger story on their plans soon, but mark your calendars now for Friday, August 7th (5-10pm), when they'll have a grand opening celebration to coincide with the First Fridays art walk on Grant Avenue.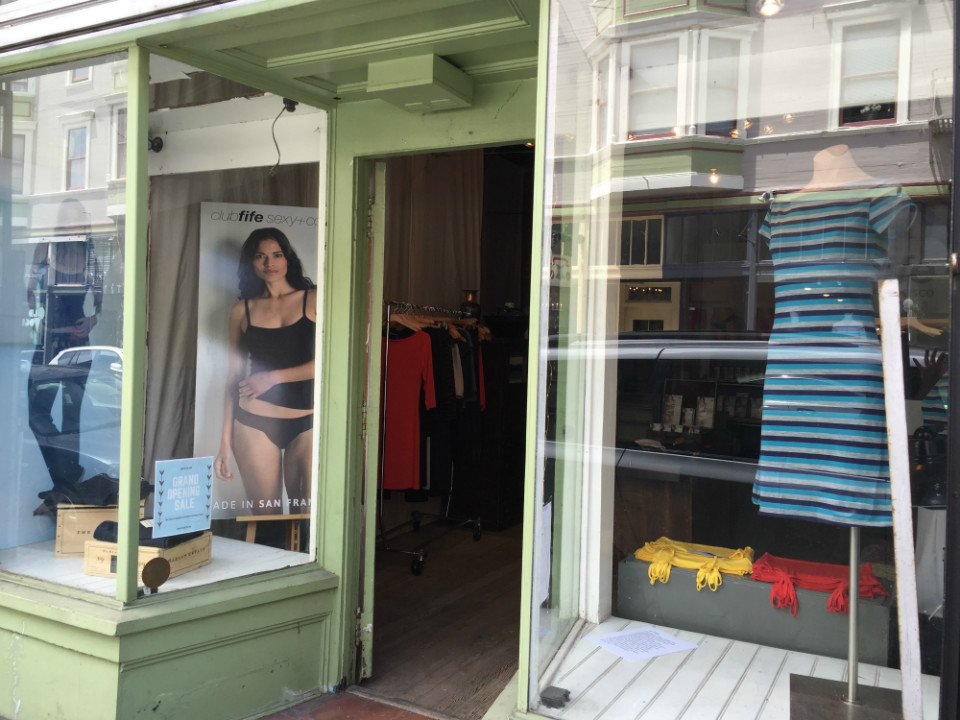 Fife & Sons, 1429 Grant Ave.: This new boutique, which has moved into a space that had been vacant for years, opened on June 13th during the North Beach Festival.  It sells women's wool and stretch modal dresses and tops, along with stretch modal yoga wear, lounge wear and underwear. 
Owner Andrew Linton ran apparel shop Fife on Grant Avenue from 1996–2004, and has been operating ClubFife.com, an online retailer, since then. Now he's back on the same block where he began with Fife & Sons, a name he chose because he "just had twin boys five months ago." Linton said when he started in the '90s, his was the eleventh or twelfth women's boutique on Grant between Green and Filbert streets, and he senses the area is having a fashion resurgence. "This has always been a good neighborhood," he said. "Dedicated clientele."
For the fall season, look for cashmere sweaters, wool boucle and men's jeans made from salvaged denim. Hours are 11am–7pm Thursday–Sunday.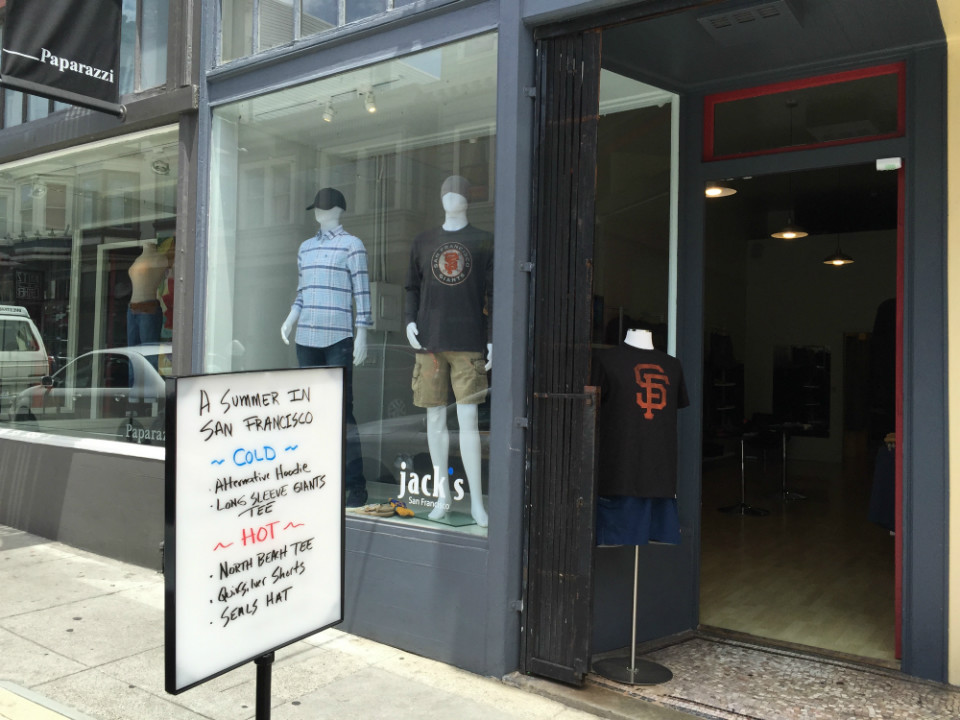 Jack's, 1422 Grant Ave.: Adding to the area's increasing fashion focus, this boutique opened mid-June in the former Park & Pond, selling casual men's wear. It's the second location; the other is in the Marina. Hours are 11am–7pm daily.
Rialto Mercato, 705 Columbus Ave.: Flora Gaspar, who has run Da Flora Italian restaurant at 701 Columbus Ave. for 21 years come August, is opening this gourmet goods shop this fall in the former Wing Wah Tailor Co. shop. (She said that its owner, who is over 100 years old, retired after 48 years in that spot.) "The whole concept is very personal; I should really call it Flora's choices," she said.
Look for high-quality larder goods such as Flora's favorite pasta and olive oil, along with salt and spice rubs and an organic paprikash she imports from Hungary under the business name Red Fangs LLC. She'll also carry "nice everyday-priced wine and high-end wines," she said, though that will be a small portion—no more than 15 percent—of the store. "We're also going to have some books on history and cookery and curiosities; an artwork or two." The name stems from the Rialto Market in Venice.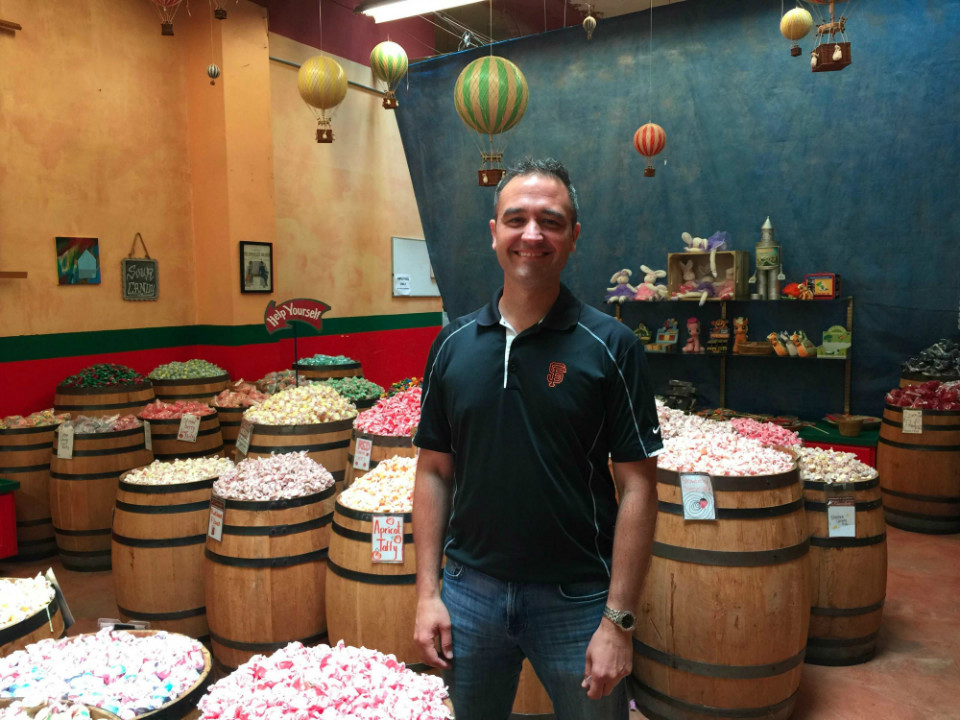 Mike Zwiefelhofer.
Z. Cioccolato, 474 Columbus Ave.: Mark and Kerri Warmus, who owned this sweets shop for 13 years, have sold it to Mike Zwiefelhofer, who took the reins on July 13th. Zwiefelhofer, who has a background in furniture retail and owned a frozen yogurt shop in Sacramento, said he plans to make upgrades and improvements and have a grand reopening this fall, so stay tuned for more.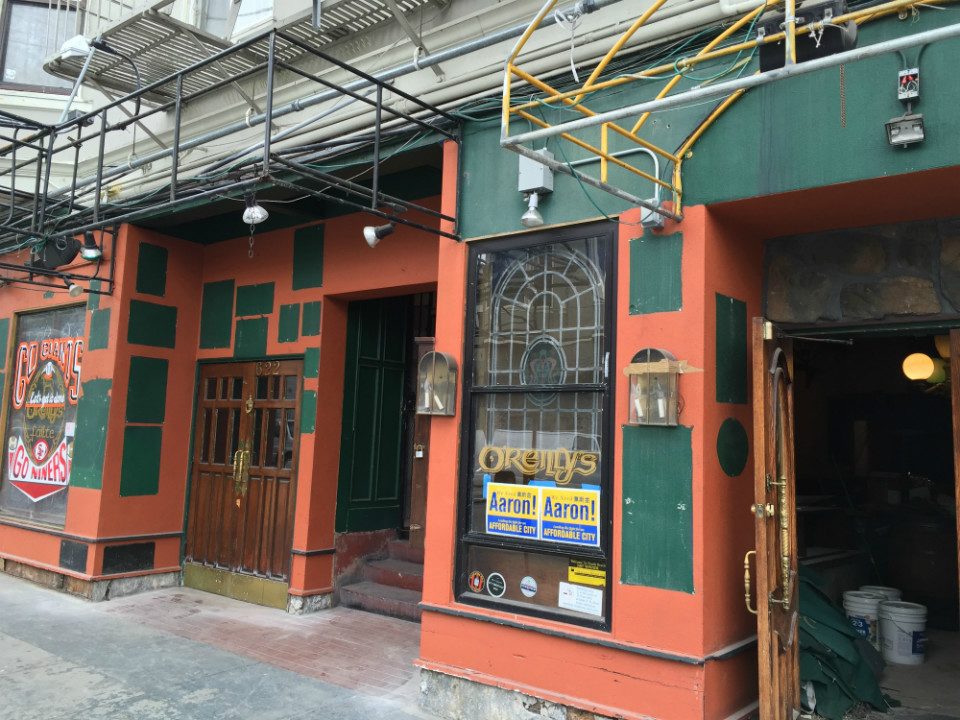 In other news, the former O'Reilly's Irish Pub & Restaurant, which closed suddenly in May 2014, is undergoing extensive renovations (we peeked in last week), but we haven't been able to get a callback from the owners for more details yet. We've been told by at least two sources that the ownership of Harry's Bar, The Owl Tree and Bruno's is taking it over.
Bar Nua's buildout in the former Trattoria Volare Cafe is coming along nicely. The sign is up, but the owner, Vivian Walsh, has been buried in the details and too busy to chat. We hope to catch up with him soon for a more extensive sneak peek.
We also profiled a few business debuts in recent weeks, in case you missed them: The long-awaited Chubby Noodle opened June 23rd at 1310 Grant Ave.; hours are 5–10pm Tuesday–Saturday (daily service is coming soon, according to the website). The lounge at Hue, in the former A3 Atmosphere dance club, opened July 10th; the nightclub section should open later this month. And Giordano Bros. suddenly shuttered on June 30th after 11 years; its Mission location remains open, and there are no plans announced as of yet for its space. 
If you see something open or close in the neighborhood, please contact us and we'll look into it.