Present-day residents of the Divisadero corridor may not look twice at 351 Divisadero St. as they walk to or from Vinyl Cafe. J.P. Kempt barber shop, the shop's current resident, has been there since 2013, but for 29 years, 351 Divisadero was home to the first-ever Church of John Coltrane.
Established in 1971, the congregation initially called themselves One Mind Temple Evolutionary Transitional Body of Christ. The church was renamed the The Saint John Coltrane African Orthodox Church in 1982. "The worship of God is what we encourage," said founder Bishop Franzo King in the 1996 documentary The Church Of Saint John Coltrane. "We're just using the music of John Coltrane."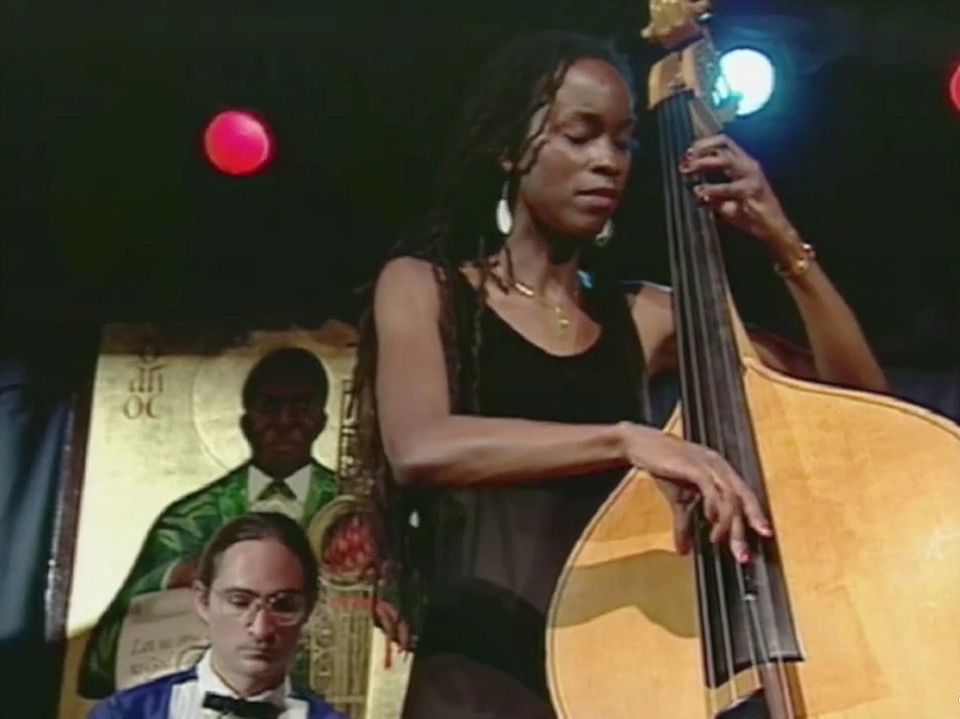 (Image: The Church Of Saint John Coltrane,1996)
Operating under the belief that Coltrane was sent to guide souls back to God, the church used "sound baptism" as a form of religious practice. Every service held at The Saint John Coltrane African Orthodox Church was a raucous mixture of Coltrane jazz and gospel, complete with drums, saxophones and vocals.
But more than just a place for worship, the church also spent its 29 years on Divisadero Street serving the community. Food and clothing drives were organized, and the space hosted counseling for the homeless. In addition, music and computer lessons were offered to the community. 
Coltrane icon by Deacon Mark Dukes (Image: St. John Will-I-Am Coltrane African Orthodox Church)
In 2000, the church was forced to leave its Divisadero location following a significant rent hike. An article written the year the church was evicted cited reasons that may be familiar to present-day city residents. "As rents soar with the Bay Area's flush economy, and trends change, some enterprises simply become unprofitable," writes reporter Jack Boulware. "Also contributing to this changing of the cultural guard, though, are the thousands of new residents the boom economy has attracted to San Francisco—residents who often have little or no interest in maintaining the city's iconoclastic history."
Despite losing his physical church, Bishop King didn't give up his mission of bringing God to his congregants through music. Today, the church is still going strong, operating under the name  St. John Will-I-Am Coltrane African Orthodox Church at 1286 Fillmore St.
"To me, to be significant to San Francisco is to be significant to the world," Bishop King told Boulware in 2000. "In other words, if I correct my behavior, it doesn't just affect me and my family, it affects the whole community. As Coltrane says, the whole of the globe is community for us."
If you'd like to check out the church in person, just swing by. Mass at St. John Will-I-Am Coltrane African Orthodox Church is held every Sunday from noon-2:30pm, and all are welcome. "We encourage everyone to participate in the services by singing along, clapping your hands, and dancing," says the church's website. "If you play an instrument, bring it along." 
Watch the 28-minute documentary on the church, directed by Gayle Gilman and Jeff Swimmer, below: