With its glitzy new facade, 690 Folsom St. will soon have a glitzy new first-floor tenant to match. SPiN—the chain of ping pong bars that's quickly expanding both domestically and internationally—is aiming to bring "ping pong pandemonium" to the bustling neighborhood this winter. We caught up with the company's chief marketing officer, Shawn Topp, to find out more.
SPiN got its start nearly six years ago in New York City's upscale Tribeca neighborhood, Topp said. Founders Jonathan Bricklin and Frank Raharinosy began throwing Naked Ping Pong parties in their loft, and the gatherings quickly grew from a few friends at a time to a couple hundred people, including celebrities. 
In the wake of the parties' overwhelming success, Bricklin and Raharinosy decided to give a retail location a try. Regular partygoer Susan Sarandon (who also dated Bricklin for several years) jumped onboard as a partner and brand ambassador, helping the team secure investors and build a brand that now has franchises in Los Angeles, Toronto, Belgium and more. SPiN's next destinations: Chicago and San Francisco.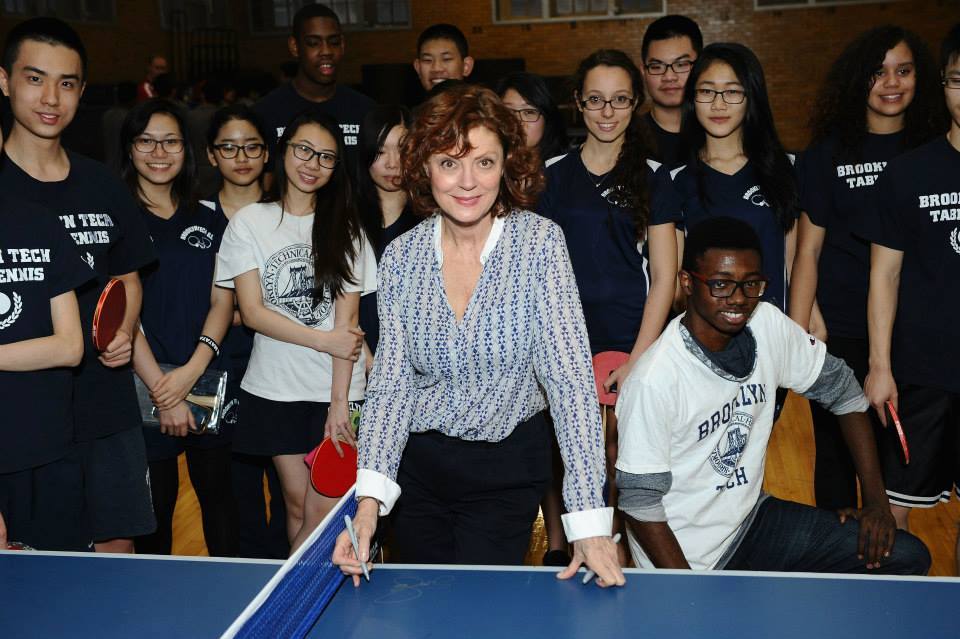 Partner and brand ambassador Susan Sarandon. (Photo: SPiN / Facebook)
"It's really interesting when you dig into what makes it work," Topp said. "We serve really good drinks, really good food. We have that component like other hospitality establishments, but when you add ping pong, it becomes a little bit more. There's the added layer of comfort that becomes a really good ice breaker for a date night or for corporate events, team building. And what we find is that the game really becomes an element of connection. Inherently, you put your phone down and have this real-world experience."
While it took a while to find the perfect location, San Francisco had long been at the top of the company's expansion wishlist, thanks to the city's strong reputation for acceptance and community, Topp said. 
"San Francisco, to us, is such a perfect fit for our brand," he added. "Ping pong is a game that anyone can play. It doesn't matter how old you are, what sex you are, what your sexual preference is, religion, race. It doesn't matter. It's the kind of game that if you're a beginner, it's not complicated. You can pick up a paddle; you may not be that good, but you can play ... It's something that is open to everyone." 
The team is also excited about the exposure its newly-renovated, roughly 12,000-square-foot ground-floor space in SoMa will offer. With its large windows and proximity to the SoMa and FiDi office scene, SPiN hopes to be a magnet for the after-work crowd.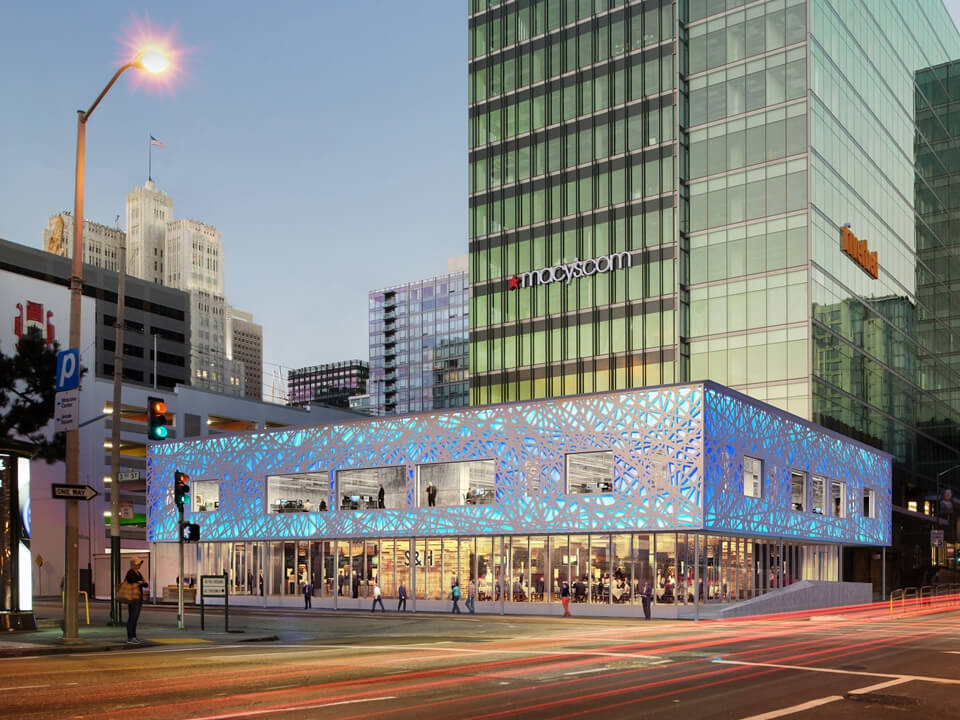 690 Folsom Street. (Photo: Loopnet)
SPiN San Francisco is aiming to open in November or December, if all goes well; the layout is still being designed, but the plan is to have at least 15 ping-pong tables. Players can drop in and rent the tables by the hour, or purchase a membership, which comes with special pricing and access to exclusive parties. The membership and drop-in fees for San Francisco haven't been set yet, but without a membership, tables at SPiN New York rent for $49 per hour or $29 per half-hour.
While those hourly fees may sound steep to some, Topp notes that "if you break it down, it's really in line with other entertainment options," like bowling and the movies. Playing with a group of four ends up working out to about $12 a head, "which really isn't so bad for an hour."
SPiN San Francisco will have two bars and a full kitchen, to help sustain ravenous players. While both menus are still under development, Topp notes that dishes will be shareable. "Ping pong is a game that you share with someone else, so we want our food to follow that philosophy."
Giving back is also a key part of SPiN's brand, Topp said. In each of its cities, SPiN connects with charitable partners to supplement educational programs for underprivileged and marginalized youth, and the company will definitely be looking to engage with youth-oriented organizations and other charities in SF.
And of course, SPiN will be hiring and throwing a big public grand-opening party. We'll keep you updated as the project progresses.