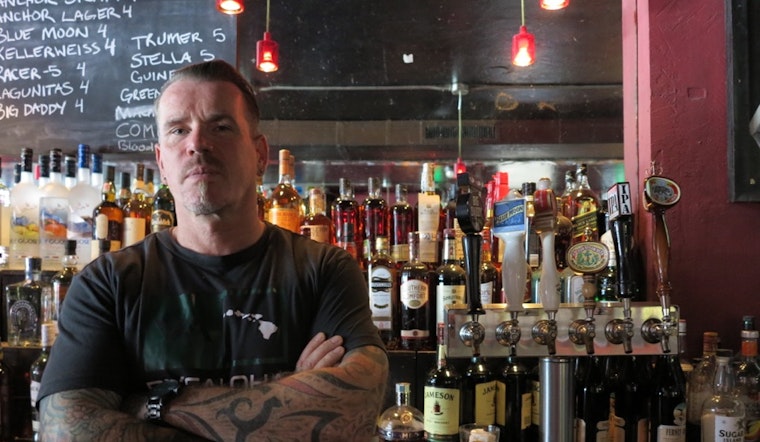 Published on July 20, 2015
Ah, Molotov's. Where to begin? Any Lower Haighter has more likely than not made a few bad decisions inside the neighborhood's stalwart dive bar holdout. Opened in 1999, it was The Midtown and Tropical Haight before that. But no matter its name, the space has had one purpose: to give locals a cheap place to take the edge off.
Since 2009, Martin Kraenkel (who also owns runs the possibly endangered Lucky 13) and his business partner Laura Callahan (who owns Mission Bar) have been running Molotov's, working hard to maintain the same feel it's always had. We caught up with Kraenkel recently to talk shop about running the most punk-rock watering hole in the Lower Haight.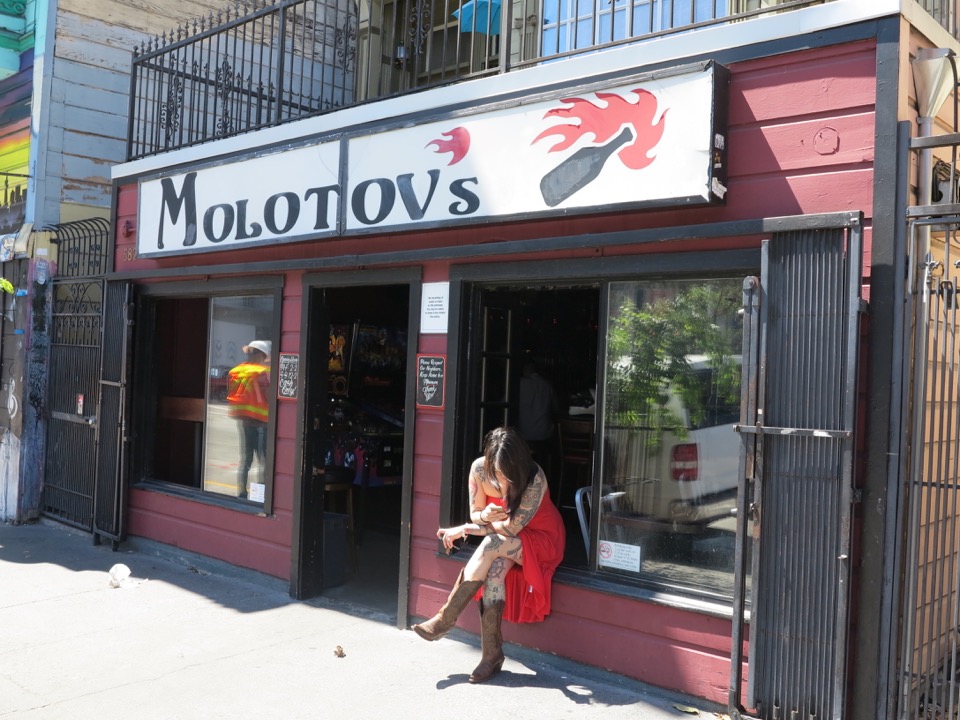 Where are you from, and how did you get here?
"Kiel, Germany. All the way up north, close to Hamburg. Followed a girl here."
And when was that?
"1993."
What's your background running bars and restaurants?
"When I [first] moved here, I was a restaurant general manager down at Pier 39, at The Old Swiss House. Then I worked in multiple bars in North Beach, and I've been running the Lucky 13 for 18 years as well."
How did you come to own Molotov's?
"I had been looking for my own bar for a long time, and I was able to do it with my business partner, Laura, who owns the Mission Bar as well."
How has Molotov's maintained its culture, despite the changes to the neighborhood and the surrounding clientele?
"I think it's because we didn't change anything. We're probably the cheapest bar in town. Where else can you get a $3 well drink during happy hour? $2 PBRs and all that. We'll just try to stick to our guns—that's how it's always been here. When it was Midtown, and then Molotov's, it's always been the same, and the clientele has stayed the same. Just very neighborhood-oriented."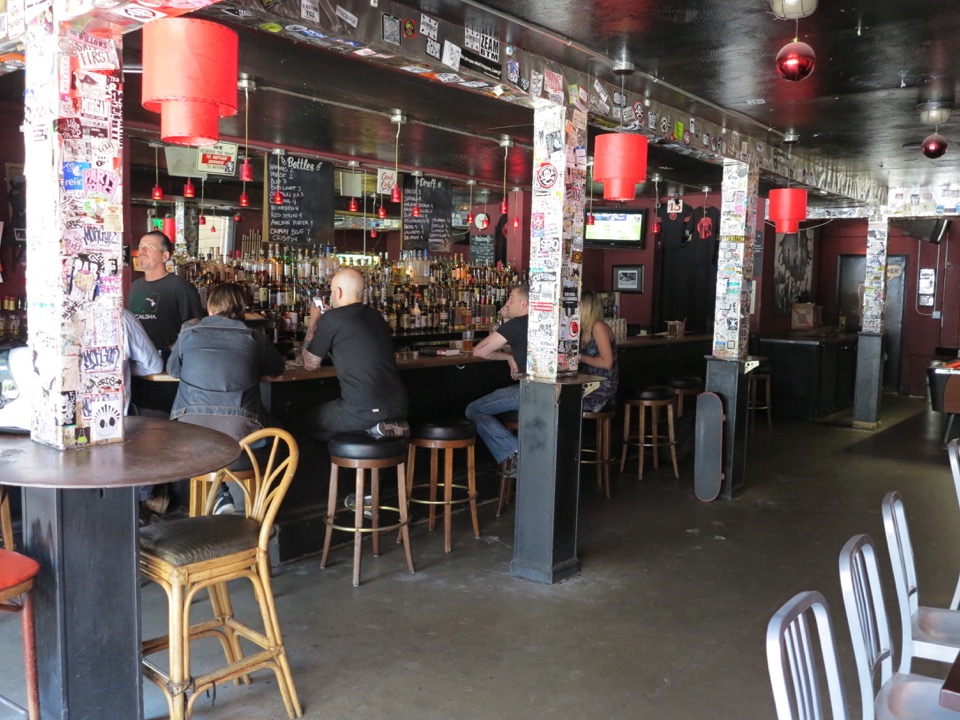 What's the craziest thing you've ever seen happen here?
"Haha, that's a good question. On a daily basis? I've seen about every kind of nudity, fights, or anything that you could possibly imagine here, but I can't think about what's the craziest of all of them...I'd have to think about that one."
Do you think the Lower Haight is losing its edge?
"Not quite yet. I'm surprised at how expensive apartments are here—some of the most expensive in San Francisco. I do appreciate that we are still a little edgy, and I do appreciate that we are not Hayes Valley, so I do think it's good that there's the occasional crime. [Laughs.]
"Because I do want it to stay like this. I don't want it to be the Marina. So I think it's definitely changed quite a bit. Obviously there's some nicer stores, some boutiques moving in, but I don't think that's a bad thing. As long as they don't become chain stores. I still love it."
What effect do you think Molotov's has had on the neighborhood?
"I think it gives a good space for the neighborhood people to come to. You know, for the blue-collar people. Every second Wednesday of the month, we have the whole electrician's union coming up here and all that. I think it's just a good getaway for the neighborhood. You know what I mean? They're not spending too much money."
And what effect do you think it's had on society at large?
"Haha, I don't know about that one. I'd have to think about that."
What do you think about the future of the dive bar in SF?
"I think more and more will go away as rents increase, and establishments and landlords will kick them out, et cetera. But there's always a market for them, and there will always be some remaining, hopefully, for sure."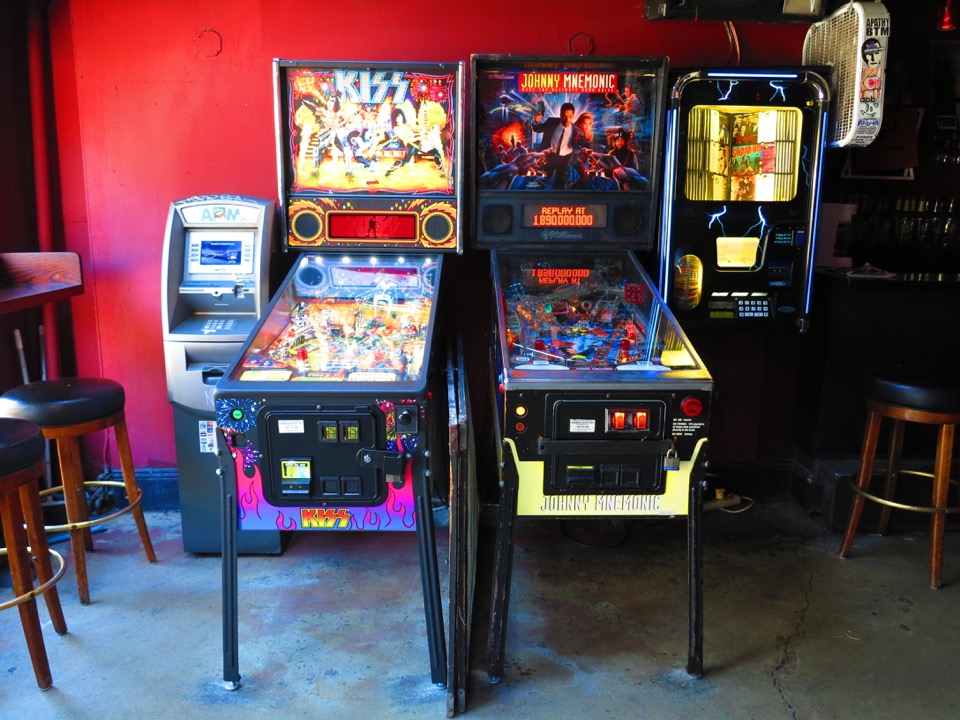 What's the difference between beer culture in San Francisco and in Germany?

"Germany very much sticks to their own beer because we have the Reinheitsgebot, which means we cannot put anything in the beer besides the regular water, hops and all that. They're just opening up to the craft market, so they are behind the times with that one. They make excellent beer, obviously, but not much of a variety. Like, IPA is brand-new there. It just started; maybe two breweries do it, out of thousands. It's just getting started with different varieties of beer there."
If you had to give an award to someone in the Lower Haight, who would it be and why?
"Who comes to mind right now is Mohamad and his family, next door at O'Looney's. I think they do a lot for the neighborhood, and they help a lot of people in the neighborhood, and I think they are really good for the neighborhood. They're good people."
What's your favorite thing about running this place?
"I don't know. I like being around people. I'm not made for an office job; I used to have that, and that didn't work out for me very well. I like the liberties this allows me and I like being around people."
For more Tapping In with local bartenders, get to know Patrick Connolly of the Independent, Giday and Nebiat of Waziema, Michael Wieck of Bar 821, Caleb McGehee of Nopa, Chris Libby of Madrone, Racquel of The Page, Remy Nelson of Mojo, and Andy Mott of Royal Exchange.