After years of planning, fundraising and construction, the Tenderloin Museum opened its doors to the public this afternoon.
Earlier this month, we shared Central City Extra's article on the Tenderloin Museum, which was created to memorialize and honor the neighborhood's rich history. A museum by day, on at least one evening a week the space at at 398 Eddy St. will double as an events venue, complete with speakers, panels and performers.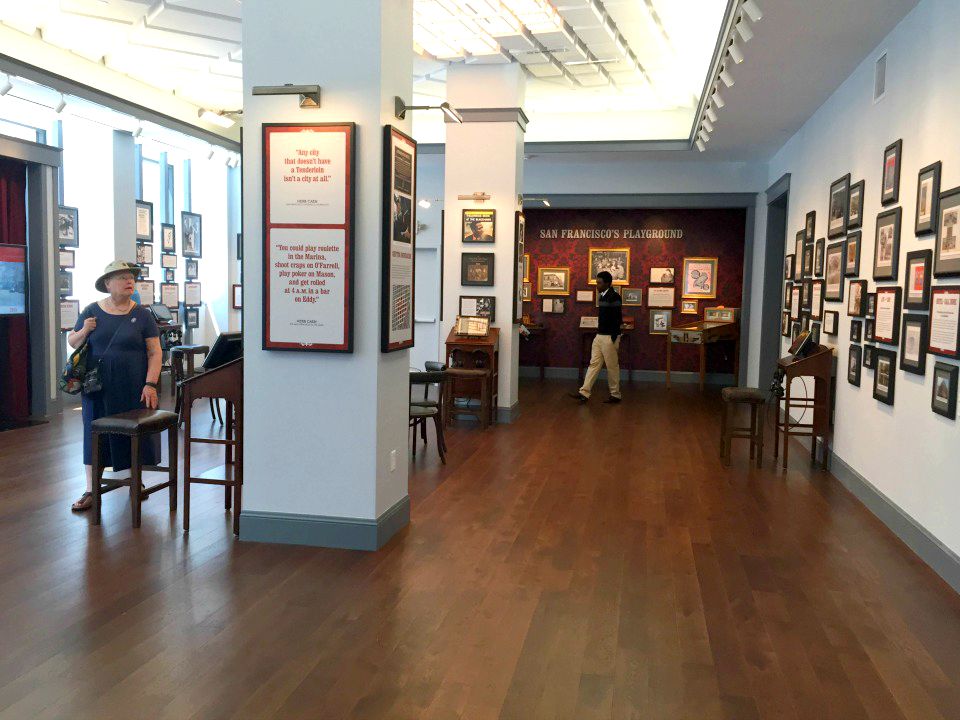 Stepping inside, the museum immediately offers a stark contrast to the loud, bustling neighborhood on the corner of Eddy and Leavenworth streets. It's cool and sleek, with dark hardwood floors and high ceilings. The central welcome area and gift shop opens up into a large room, which is where the museum's historical information lives.
The exhibition is separated into historical highlights from the Tenderloin, ranging from the gay movement and the bar scene to geography and non-profits.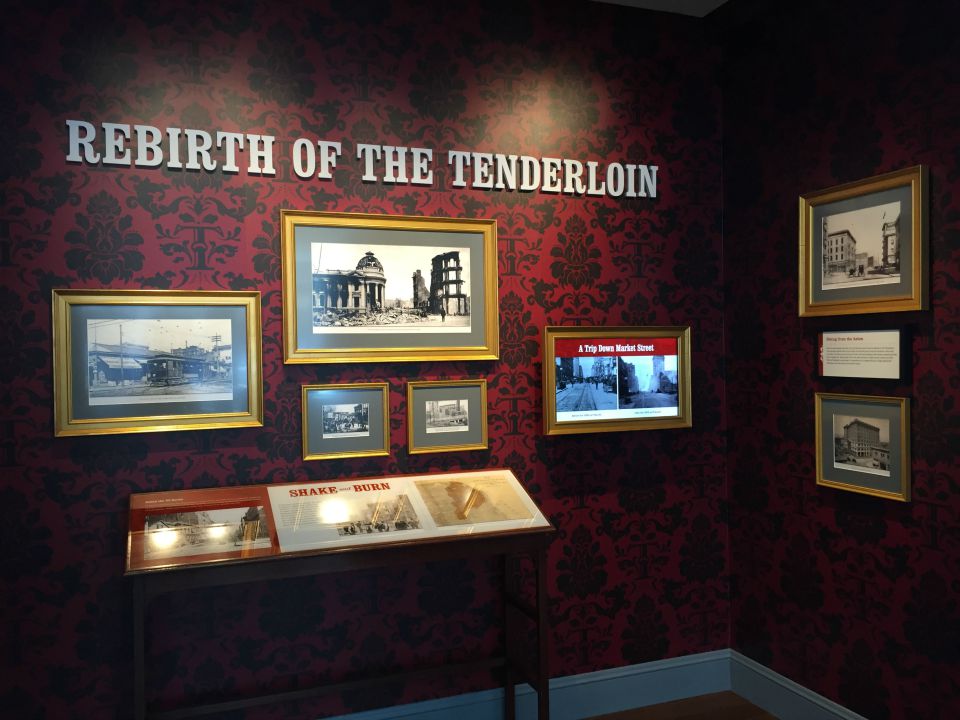 Each section contains cleanly framed photos and placards with summaries. Those familiar with Randy Shaw's book The Tenderloin may recognize many of the images and chapter topics represented in the museum.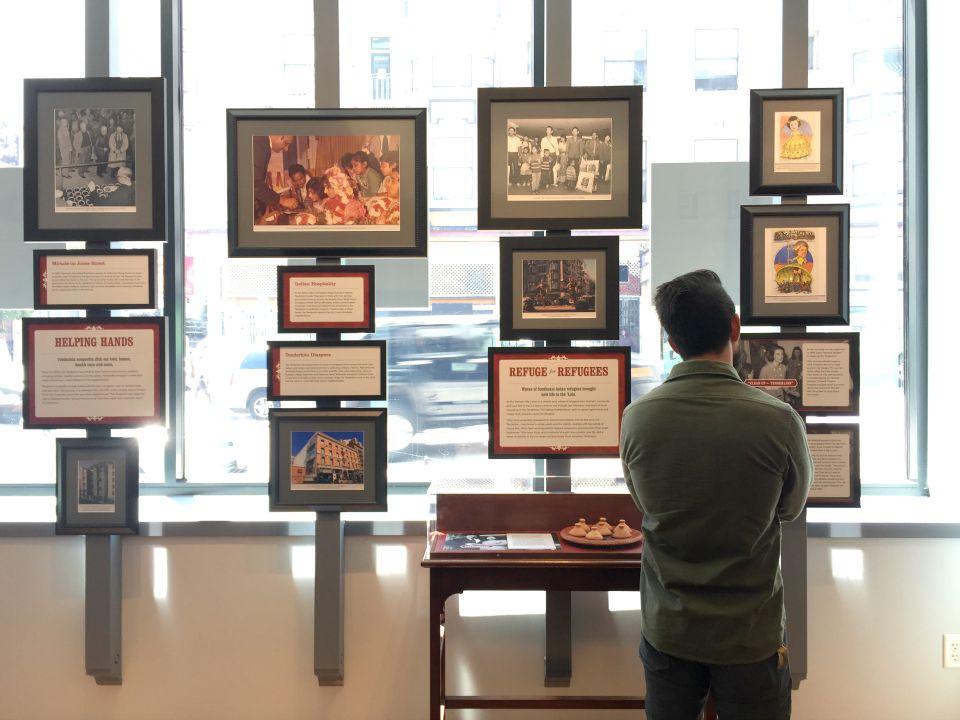 Aside from placards and images, there are a couple interactive pieces such as an old pinball machine, and several headsets and digital video screens.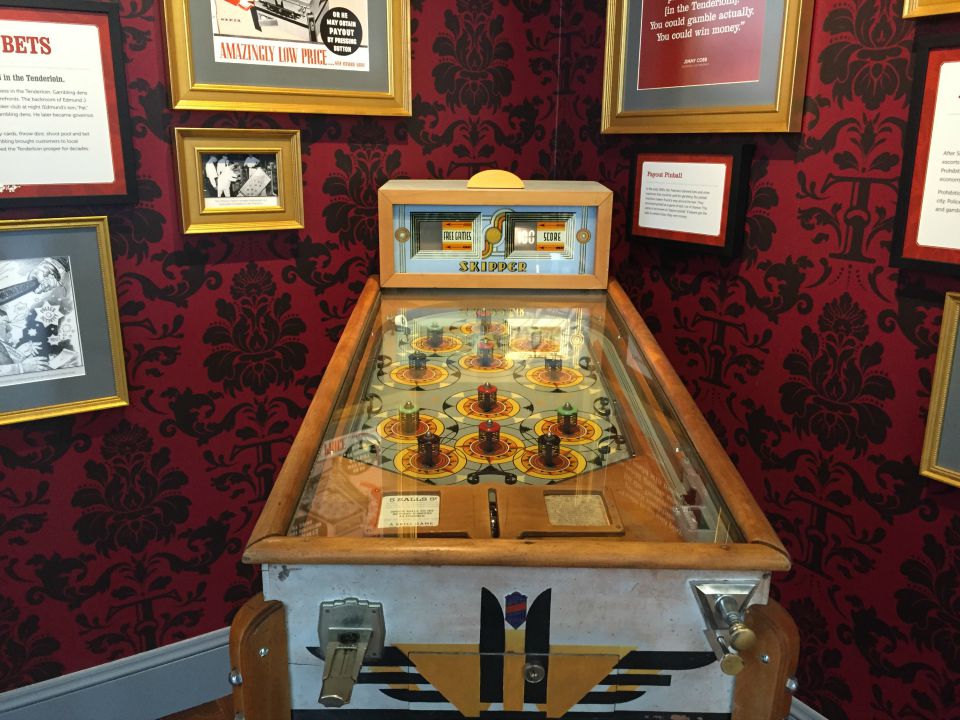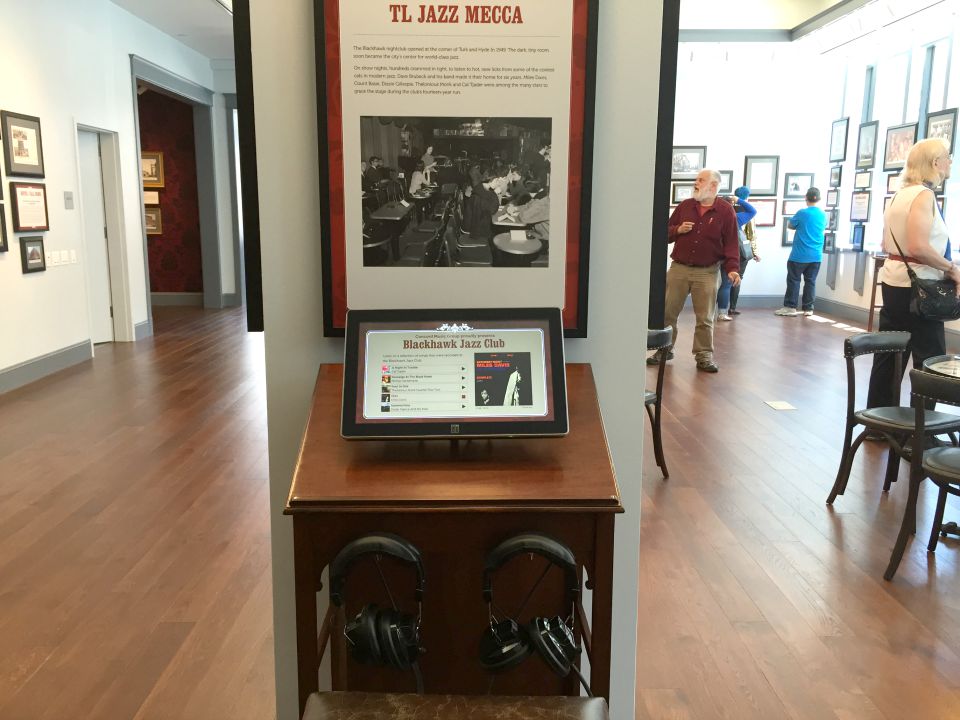 The gift shop includes grey t-shirts with the street names Hyde, Turk, Eddy and Ellis on them, as well as stacks of Randy Shaw's book. In addition, one can pick up a Tenderloin-themed tote bag:
The museum's events calendar is already filling up. Kicking off the opening will be a program this evening that will feature transgender activists Tamara Ching, Veronika Fimbres, and filmmaker Susan Stryker, who worked on The Screaming Queens, a documentary about the Tenderloin's 1966 Compton's Cafeteria riot. The presentation starts at 6:30pm. Tickets are $10, and more information can be found on the Facebook event page.
On July 23rd, the museum will host a screening of KQED documentary Drugs in the Tenderloin. On August 6th, Martin Meeker, author of Contacts Desired: Gay and Lesbian Communications and Community, 1940s-1970s will be speaking. Poetry readings will also start in October. (Keep track of upcoming events on the museum's events page.)
Stop by and check out the new addition to the neighborhood, and let us know what you think.
The Tenderloin Museum is open 10am-5pm Tuesday through Sunday at 398 Eddy St. Admission to the museum is $10 for adults, and $6 for students, seniors, or youth 12 years and under. Low-income individuals can get a museum pass for $35 a year, and the last Wednesday of each month will be a free day for Tenderloin residents.