After only five months in business, Cindy's Herb Shop (4079 18th St.) is shutting down. 
The alternative and holistic health business, which debuted in March, had been getting positive customer reviews on Yelp and Facebook. But tipsters Sari S. and Marten let us know on Monday that the space was closing and available for rent. Sure enough, a visit to the shop revealed a "For Lease" sign in the window.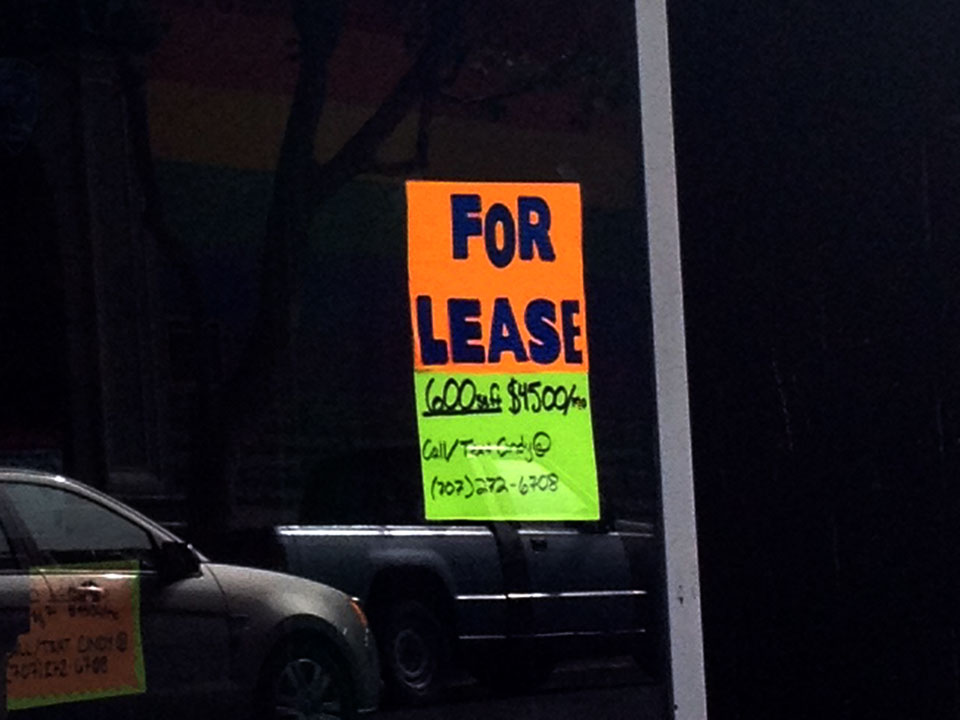 The handwritten signage listed the monthly rent for the 600-square-foot retail space at $4,500; when we walked by the space later in the evening, the sign had been removed. Owner Cynthia "Cindy" Nelson had previously advertised to have another tenant share her space, but it appears that she didn't have any takers. 
We briefly spoke with Nelson, who confirmed the closure was happening but declined to comment further. It's unclear when, precisely, the shop will close for good; on our visit, the door was locked and staffers inside were packing up the space, so it may have already shut down.
We'll keep you posted on the future of the space.