Phase one of the Telegraph Hill Rock Slope Improvement Project wrapped up earlier this summer, and phase two is now scheduled to begin in early 2016.  The contractor has already placed 400 30-foot steel rock anchors and heavy steel mesh on the slope for reinforcement, with more on the way.
SF Public Works spokesperson Greg Crump told Hoodline that phase one of the project covered about half of the hillside. Phase two will stabilize the portion below Coit Tower, just east of the work that was done in phase one, along with the side on Chestnut Street, which saw a rockslide in December 2014. (Other areas saw rockslides in 2012.)
"We're wrapping up the design and planning phases for that," he said, "and we're going to put it out to bid in the next month or so." The actual construction will start in February or March.
Crump said that Public Works will reach out to the community to inform them of the project and seek input. During phase one, Telegraph Hill residents had
concerns
 about traffic jams and parking issues at Coit Tower. "We are going do our best to minimize disruptions to parking at Coit Tower" for as long as possible, Crump said, though there could be times equipment needs to be placed there.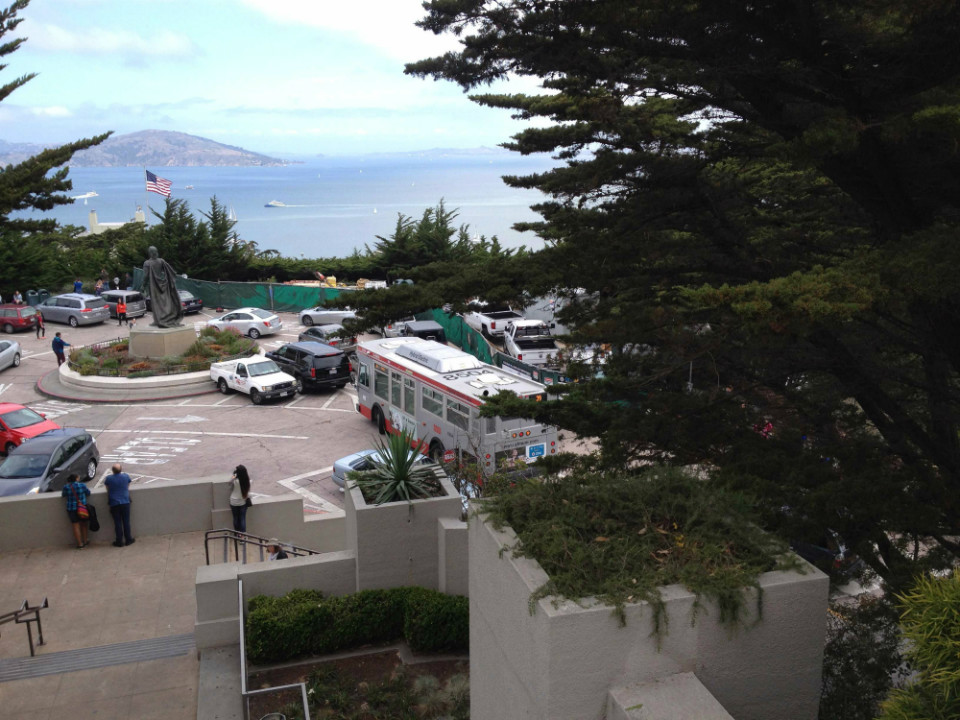 Photo: Ken Maley
"The construction work will include rock-slope repair, rock excavation and hauling out, and slope stabilization, very similar to the work performed this year on the hillside to the south," Crump said in a flyer about the portion of the project at 140 Chestnut St. (at Winthrop). "The Chestnut Street alleyway that runs under the rock hillside will remain closed to vehicles and pedestrians. Please expect minor impacts, including but not limited to traffic delays, parking restrictions, and pedestrian routing."
Crump said that phase one of the Telegraph Hill Rock Slope Improvement Project came in on budget at $3.89 million; phase two is budgeted at about $5 million, and more details about the full budget and timeline will be ready in the next few months. The repairs are a "generational fix" designed to last for years to come, Crump said. "It's a technical project; it's a unique project," he said. "We're excited to get going again."