Sure, you can drop off your shoes and pick them up later from the Best Shoe Shine in Town stand on the corner of Market and Sutter streets. But why not stay a spell?
If you do, Muhammed Saleem Bey and Joe Elizondo will do more than spiff up your soles. They'll share directions with tourists, chat with locals, and tell tales. They both say the best part about the job is meeting different people on their bustling FiDi corner, near the elevator to the Montgomery BART/Muni station. "It's a melting pot here," Saleem Bey said. "You see everything here," Elizondo added.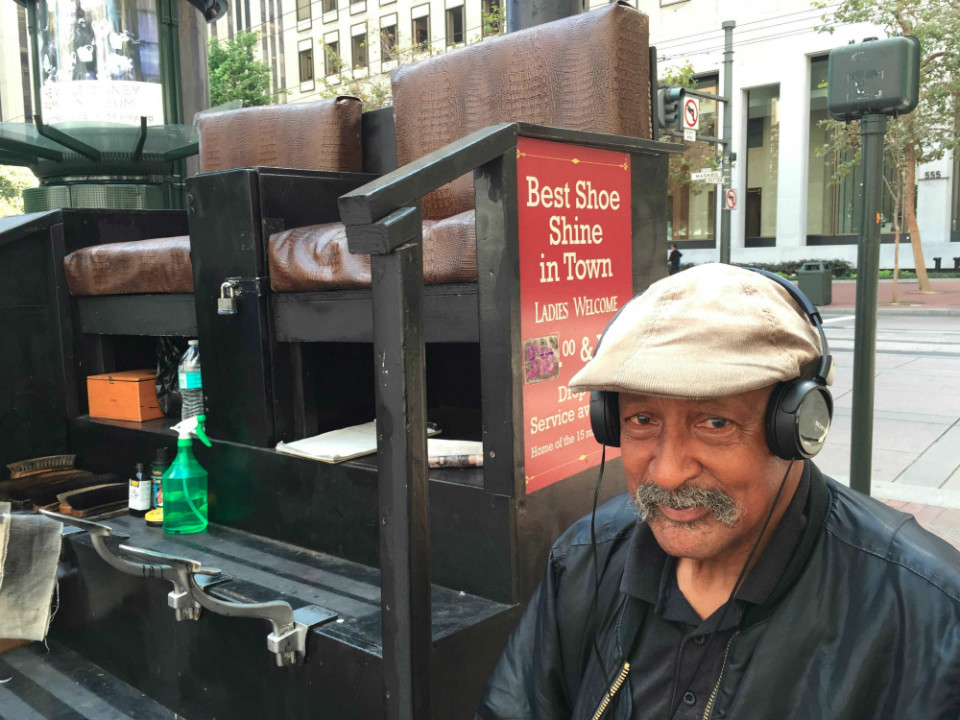 The stand has only been located at the corner for about a year, but Saleem Bey has been shining shoes in the Bay Area since 1999. Before that, he worked at a barbershop in Atlanta. He says that when he arrived at work there one day, a big, burly guy at the door wouldn't let him in. The man turned out to be a Secret Service agent, and President Ronald Reagan was inside. "Reagan was in the barbershop getting his nails done," Saleem Bey said. "I gave him a shoeshine at the same time. He gave everyone a $10 tip." He said he's also shined the shoes of late actor Peter Falk, of the TV series Colombo.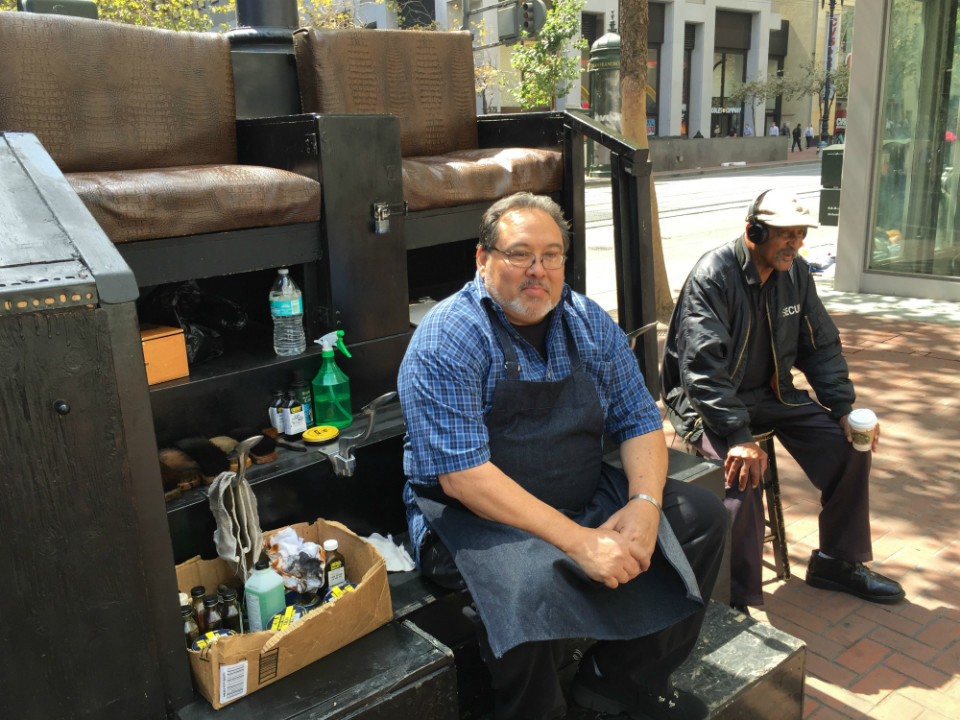 Saleem Bey, who manages the stand, hired Elizondo about two weeks ago to help with shines. Elizondo built the stand's raised platform with storage inside. "I'm more a hands-on guy, a handyman," he said. "It feels good to be out here talking to people and helping them the best I can; giving directions." 
Some days, they say, they don't get any business, and other days they might serve five or ten customers. Saleem Bey said getting shoes shined is like waxing a car; it's important to do it regularly, and keep up with it. "When you look good, you feel good," he said. "You've got guys around here with suits on, and their shoes look raggedy as hell." 
The duo work 8am–7:30pm, Monday–Friday; shines start at $10, and as the sign notes, "Ladies Welcome."