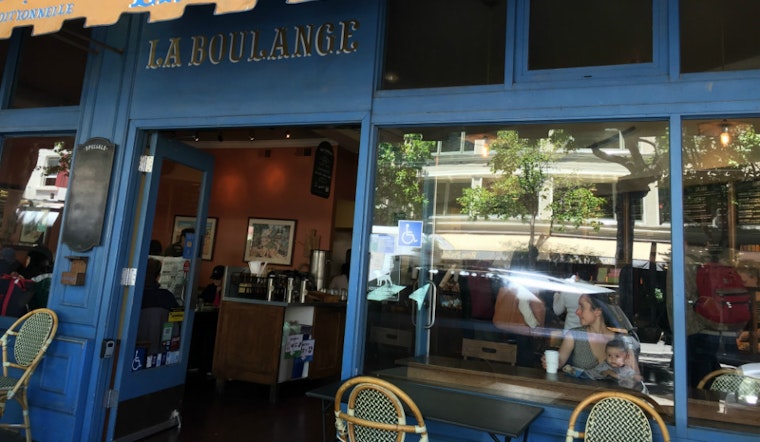 Published on August 24, 2015
La Boulange closures are starting this week at locations around the city, but it seems that at least some of the cafe locations could see new ownership and new life. 
"We're in the early stages of a phased store closure through September 25, which includes the decommissioning of each location," a Starbucks spokesperson told us. "I can also confirm that Starbucks is in discussion with interested parties to transfer the leases for some retail locations currently occupied by La Boulange cafés in San Francisco, though have no additional details to share at this time."

Though these discussions are still under wraps, Hoodline tipsters have heard tell that Pascal Rigo, who founded the chain with one store on Pine Street in 1996, might be in talks to buy back six locations.
Tipster Laura said she overheard someone in the Pine Street location say Rigo would take back six locations, including the ones on Hayes, Fillmore and Pine streets, but they'll operate under a different name because Starbucks owns La Boulange. Tipster Jenny reported that she chatted with the crew on Pine Street and gave us the same intel, noting that the Cole Street store was another one of the locations under discussion. She also heard that Starbucks will gut the stores and Rigo will need to re-install equipment and fixtures.

We called Rigo for comment, and he said, "It's too early to say," and told us to reach out again in two weeks.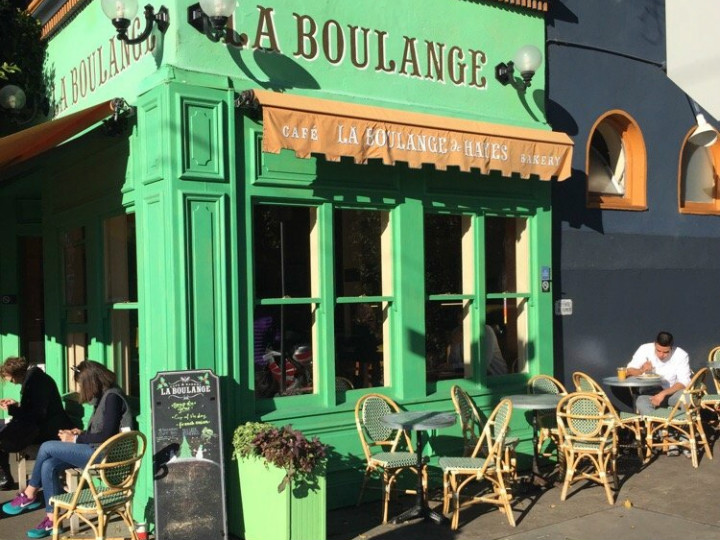 La Boulange, 500 Hayes St. Photo: Alpay B./Yelp
As we reported in June, Starbucks, which bought La Boulange in June of 2012 for $100 million to expand its food offerings, will close the entire operation by late September. La Boulange now has 23 locations, 15 of which are in San Francisco. These include spots in Hoodline's coverage areas in Cole Valley (1000 Cole St.), Hayes Valley (500 Hayes St.), the Inner Sunset (1266 9th Ave.), North Beach (543 Columbus Ave.), the FiDi (465 California St., 685 Market St., 845 Market St. and 222 Sutter St.) and SoMa (781 Mission St.).
After hearing that Friday will be the last day for La Boulange on Columbus Avenue in North Beach, we called all of the San Francisco stores to ask for their closing dates. A person at the North Beach store verified that Friday is the last day and they'll shut down at 1pm, adding that the lease is up there. We were told the store at 685 Market St. also will close at 1pm this Friday due to staffing issues.
Here's the full list of locations and when we were told the last day will be. The closing times vary from 1pm on, so if you're planning to visit on the last day, call first to make sure you don't miss out.
543 Columbus Ave.: Aug. 28th
685 Market St:  Aug. 28th
2300 Polk St.: Sept. 3rd
1266 Ninth Ave.: Sept. 3rd 
16 West Portal: Sept. 12th

3898 24th St.: Sept. 17th

465 California St.: Sept. 17th
845 Market St.: Sept. 17th
2043 Fillmore St.: Sept. 17th
1909 Union St.: Sept. 17th
1000 Cole St.: Sept. 18th
500 Hayes St.: Sept. 18th
781 Mission St.: Sept. 18th

222 Sutter St: "We don't know the exact date yet"