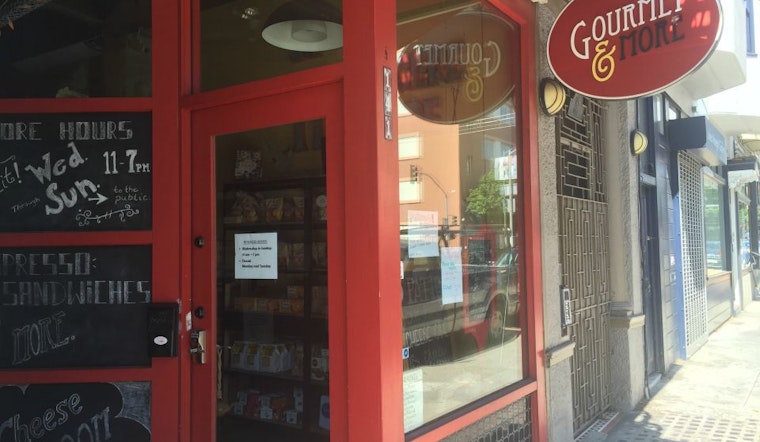 Published on August 25, 2015
Gourmet & More, Gough Street's fancy cheese and European cookie resource, has been shuttered for over a week, and it's been unclear if the shop plans to re-open. A tweet from one patron stated that the store was closing for good, but a Facebook post from Gourmet & More only mentioned a summer closure.
Now, we have news that the store will reopen its doors—but under a different name, and with different ownership. East Bay cheese shop Country Cheese Coffee Market (which has two locations in Berkeley and one in Kensington) will be turning it into "San Francisco Wine & Cheese Company", which will open within a few weeks. 
We talked with Country Cheese Coffee Market owner Shirley Ng, who confirmed that she and her husband Phithak Resakual would be taking over the shop. The pair are longtime friends of Gourmet & More owner Laurent Recollon, and they have helped supply his French cheese selection for years.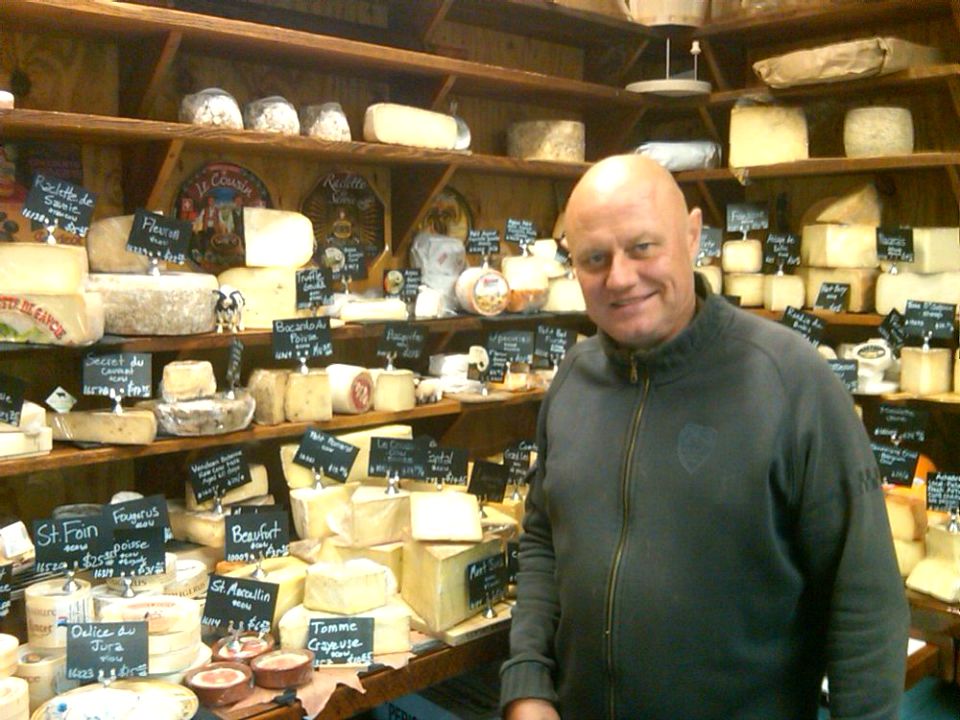 Gourmet & More owner Laurent shows off his "cheese cave." (Photo: Yelp) 
Phithak, who is of Laotian background, opened his first cheese shop in 1992. "My husband's been in the cheese shop business for 25 years," Shirley tells us. "I only have 11 years experience, because I'm younger!" 

The new shop will cover a range of specialities, but most importantly, it will expand upon Gourmet & More's prior cheese selection. While the shop mostly sold French cheeses, Shirley plans to expand its selection to a global level, as well as bringing in locally-sourced cheeses from Cowgirl Creamery and other sources. 
"If you want fresh mozzarella for a sandwich tonight, [you can] just stop in, or come get olives. We'll also have some meats like prosciutto and salami," she told us. 
In addition, Shirley tells us she's a "total chocoholic," so she'll be bringing her love of chocolate to the shop. Although her cheese selection is global, her chocolate offerings will be centered around local brands, such as Tcho, Dandelion and Poco Dolce.
The shop will also serve coffee (roasted in-house) and tea on the back patio. Laurent's daughter, Kate, is going to work for the shop once it opens, helping to make and sell sandwiches. Shirley also hopes to secure a liquor license for wine and "hot liquor" in the evenings.
As for why they chose this neighborhood, Shirley simply says "It's perfect." Rich Table and Sauce flank the shop on either side, often drawing long lines, so those waiting for a seat can stop by the cheese shop for a glass of wine until their table is ready.
The transition from Gourmet & More to San Francisco Wine & Cheese Company should take place in the next few weeks. In the meantime, Shirley is looking for a cashier and cheese helper. Interested parties can contact her at (510) 816-4508.