Tea aficionados and those who want to explore the wide world of tea can get more than a cupful of information at the 4th annual San Francisco International Tea Festival from 10am–5pm Sunday, on the second floor of the Ferry Building.
Roy Fong, founder of Imperial Tea Court, started the festival to help smaller tea producers. "These are people who specialize; each and every one of them are artisans," he said. "They're starving artists. I want to hopefully un-starve some of them. I remember how difficult it was when I started." He added, "I wanted people to know there's life beyond the supermarket and tea bags."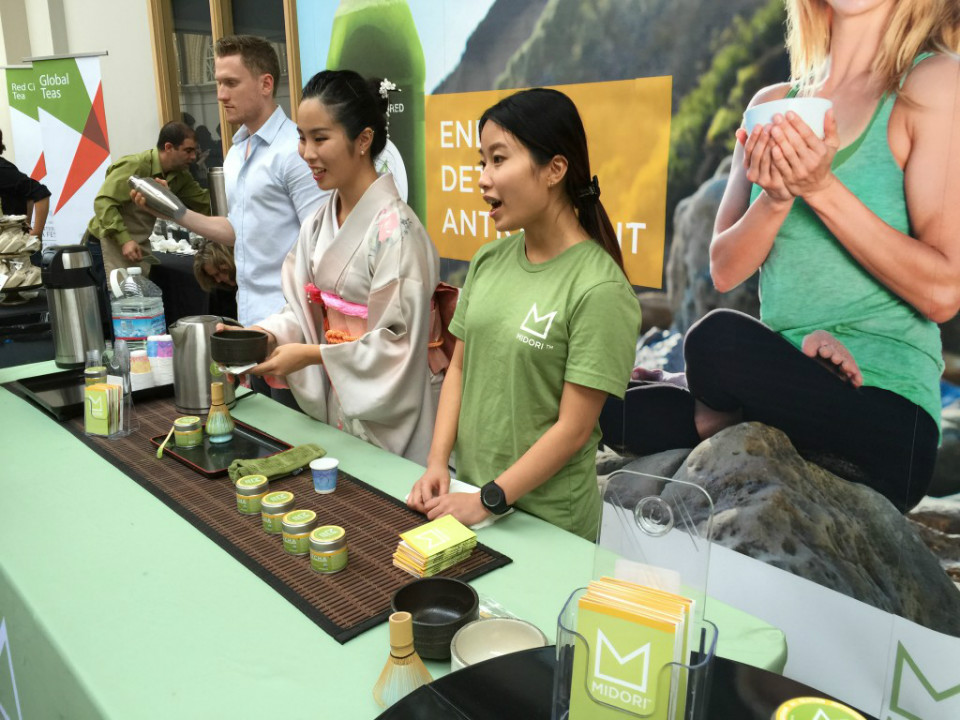 Last year's SF International Tea Festival. 
Look for hundreds of teas to sample from more than 15 vendors, from chai to green to matcha to "antique," or aged, teas. KitTea, the new Hayes Valley cafe that sells tea and adopts out cats, will be there sans felines. All purveyors will talk one-on-one about their products and sell their wares on site.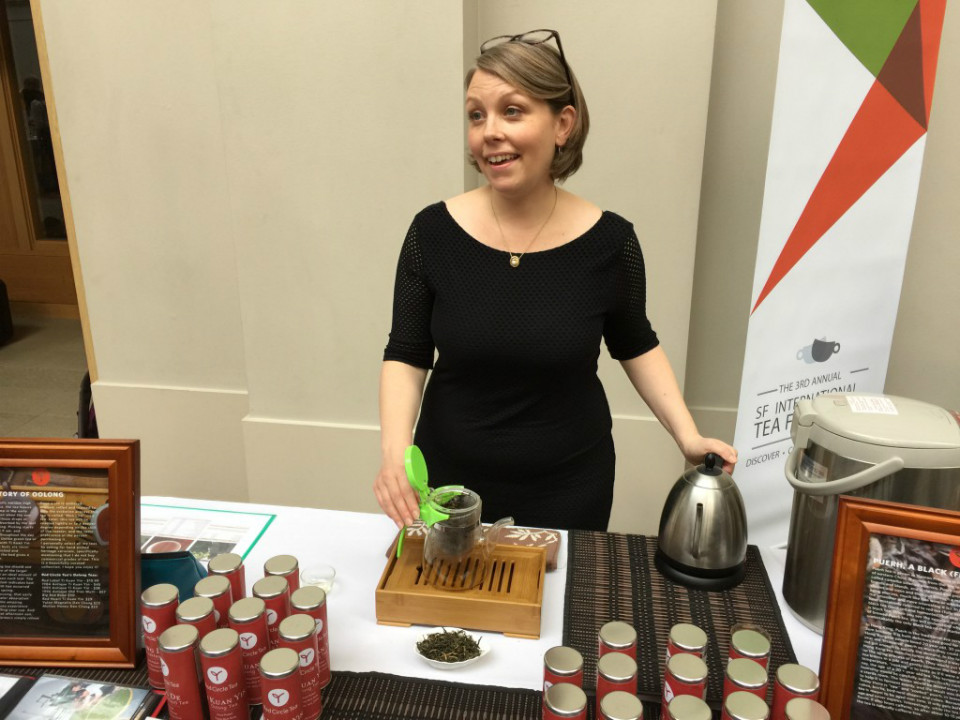 Seminars will be held throughout the day, too, including Fong speaking on "The Great Teas of China" at 1:30pm (he also wrote a book by the same name) and Hollie Lucas-Alcalay, owner of Hollie's Homegrown, speaking on "Growing Your Own: Herbal Teas in Northern California" at 2:30pm. Tickets are $20 online in advance or $25 at the door.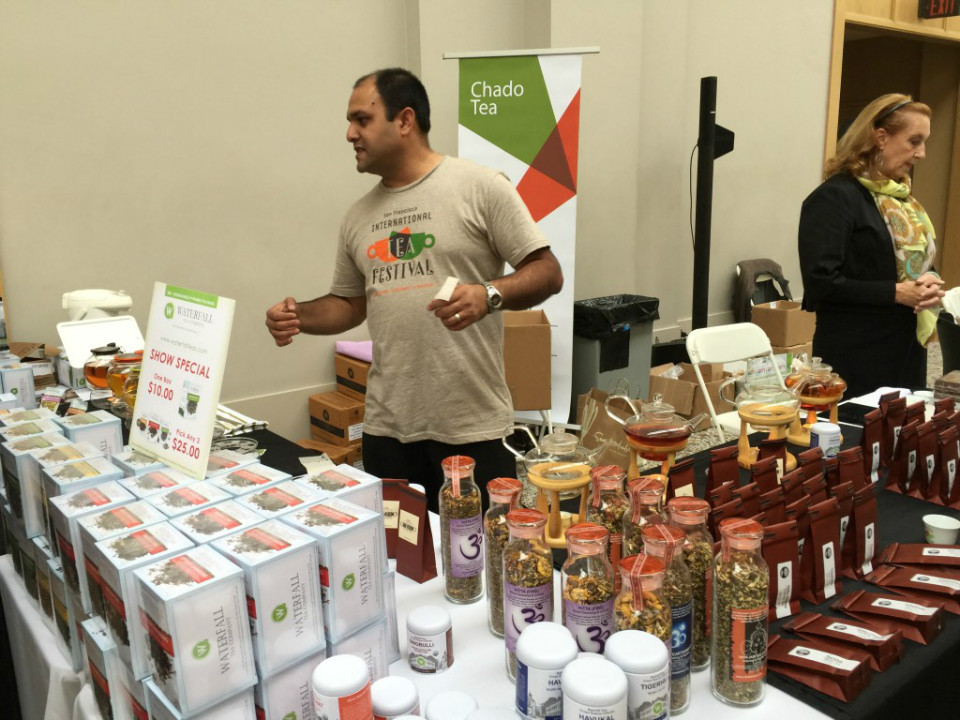 Fong told us about his path to becoming a tea purveyor. When he was growing up in Hong Kong, he said, he wasn't what you'd call an avid student. So he'd dally during the hour-long walk to school by hanging around laborers who were brewing tea at makeshift tables. "Once in a while, one of them would hand me a tiny cup," he said. "It was the most bitter and strong thing you put in your mouth. I knew I loved it; I don't know why."
Fong moved to the United States with his family when he was 13, but when he was 21, he went back to Hong Kong for a month-long visit. "I decided to go to this old district I heard about when I was a kid," he said. "They sell antiques; dried fishes; things like that. I took the subway over there one morning, and all of a sudden I smelled this incredible fragrance. I literally followed my nose to this tea shop where the owner of the shop was in the back doing the final roasting for his oolong tea."
He took home two suitcases full of tea. "I became a tea enthusiast, but never thought it was anything to do with a career," he said. One day he met a man from Yunan, the "homeland of tea," as Fong says, and this man told him, "Roy, you know so much about tea and you love it so much, why aren't you in the tea business?" He said he'd ship Fong some tea to sell, and little did Fong know a 20-foot container would arrive, blocking his mother's driveway.
Fong sold tea for many years, and "discovered I hate the tea I sell," he said. "In 1992, we decided to open our first retail tea shop to sell good teas." It opened in 1993 on Powell Street on the edge of Chinatown. They brought in workers and all materials—even nails and glue—from China for authenticity, and opened a true tea house. "After that I decided to travel to China because in order to get the best tea you have to have input on how the tea's made and harvested," he said. "We're now direct growers and importers, all from that store."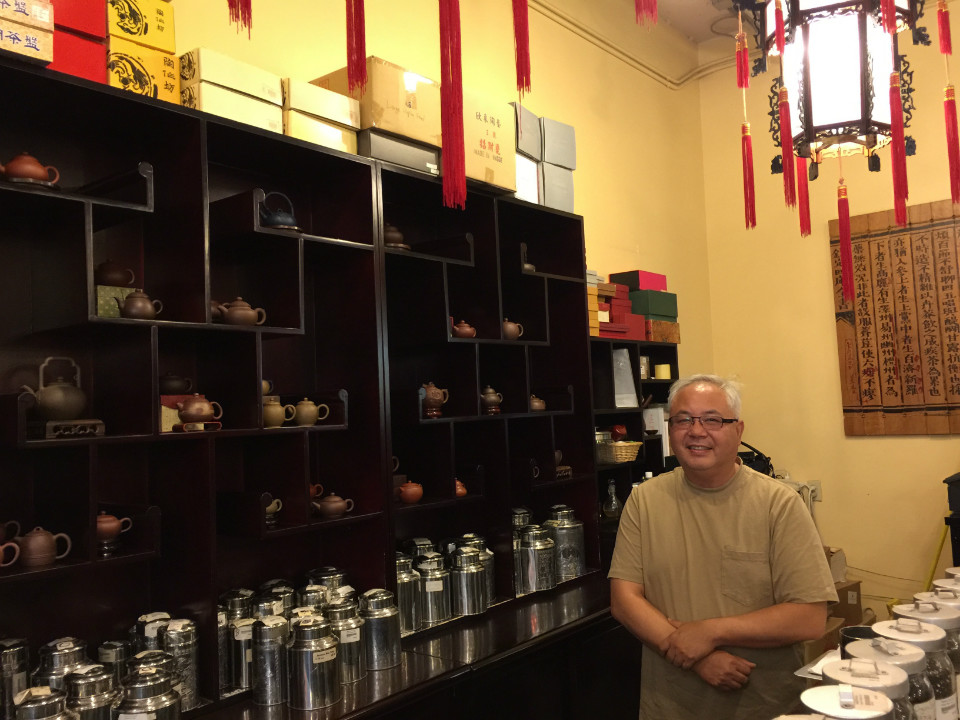 Roy Fong.
Imperial Tea Court became an institution, he said, with people coming from all over the world to visit and talk about tea. It moved to the Ferry Building as one of its original tenants in 2003 and also has a location in Berkeley and sells online. Now, it ships all over the world and sells to larger tea companies that buy teas and package them in their own tins.
The festival brought in about 1,500 last year, Fong said, and he expects at least that many this year. "We planned to move to a bigger venue," he said, "but I got hit on the head from a robbery and had to have surgery. It slowed me down a little bit. We decided to keep it here one more time and next year we'll look toward doubling the venue."