We've noticed some North Beach business comings and goings of late, and checked in a couple of places for updates. If you know of any other business changes around the neighborhood, please send us a tip.
Craig Fonarow Photography (527 Columbus Ave.), known for its photos of the best-loved sights of the city, closed on Sunday, Sept. 20th. We reached out to Fonarow to learn more about the reasons for the closure, but he declined to comment.
Some of Fonarow's photographs are still available for purchase at the Photograph and Frame shops on Chestnut Street in the Marina and on Hayes Street in Hayes Valley. Fonarow will also exhibit his work at Sonoma Valley of the Moon Vintage Festival on Sept. 26th–27th and at the San Carlos Art & Wine Faire on Oct. 10th–11th.
North Beach Kids, the popular daycare run by North Beach-raised China and Lace Halton, will likely be opening another location in the New Year, at 724 Lombard St. The duo have been working for more than two years to open the sunny new location on Lombard Street, right across from the library. The Haltons say that their new space could either join their two current locations or replace one or both; they're not sure yet. Stay tuned for news about the opening.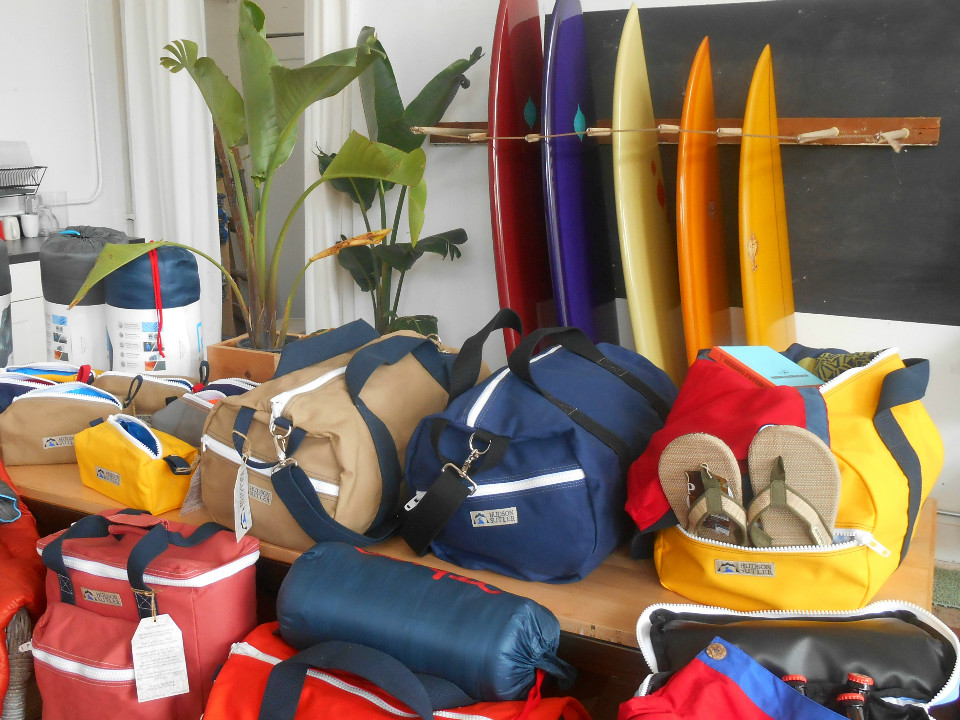 Photo: Holly Erickson/Hoodline
North Beach may not have an actual beach, but neighbors can pretend with the opening of Japhy Surf Co.'s pop-up shop at 2201 Powell St. Owner Hans Geiszler sells his self-designed surfing apparel, like the Beachnik trunks (funded by a Kickstarter campaign), which have a built-in carrier bag to transport wet swimsuits after a day in the ocean. He also carries surfboards, sunglasses, outdoor blankets, and for those who'd rather surf the streets than the sea, skateboards constructed of recycled fishing nets. Japhy is throwing a launch party from 1–6pm today, with beer, food and live music. Hours are 10am–7pm Tuesday–Friday, 10am–7pm Saturday and 10am–5pm Sunday.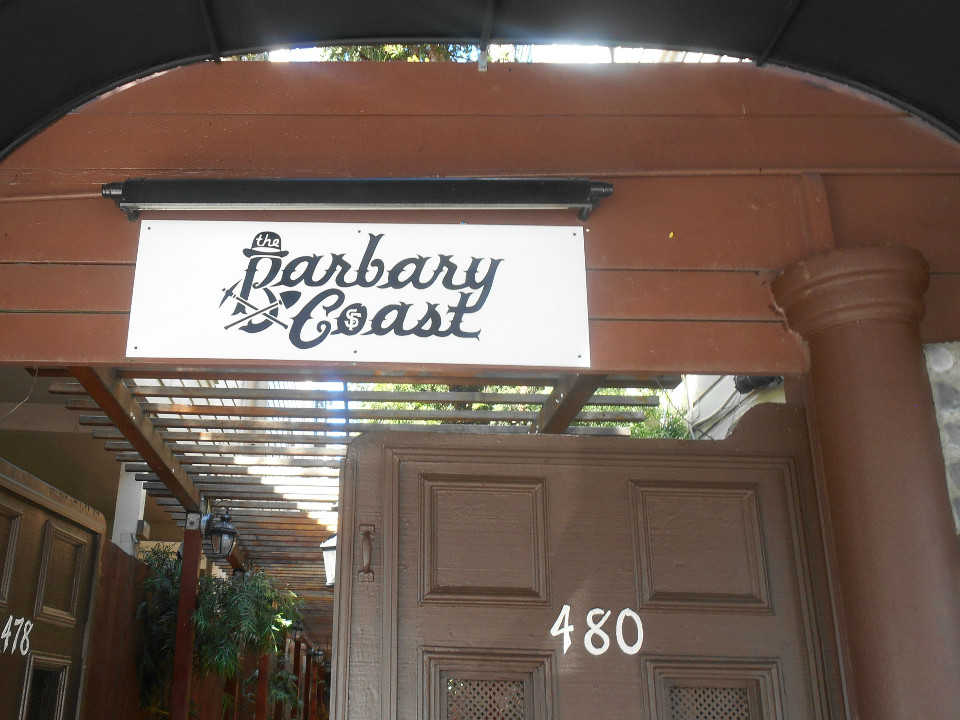 Photo: Holly Erickson/Hoodline

The sign has gone up, but opening is still a few weeks away at Barbary Coast, the forthcoming gastropub in the former Bocce Cafe space at 478 Green St. Hydrangeas, ivy and lavender have been planted along the entryway, and hiring is proceeding. As previously reported, the eclectic menu will offer everything from Polynesian flavors to German-influenced dishes. Originally set to open in September, the restaurant has been pushed back slightly, and will now debut around October 20th.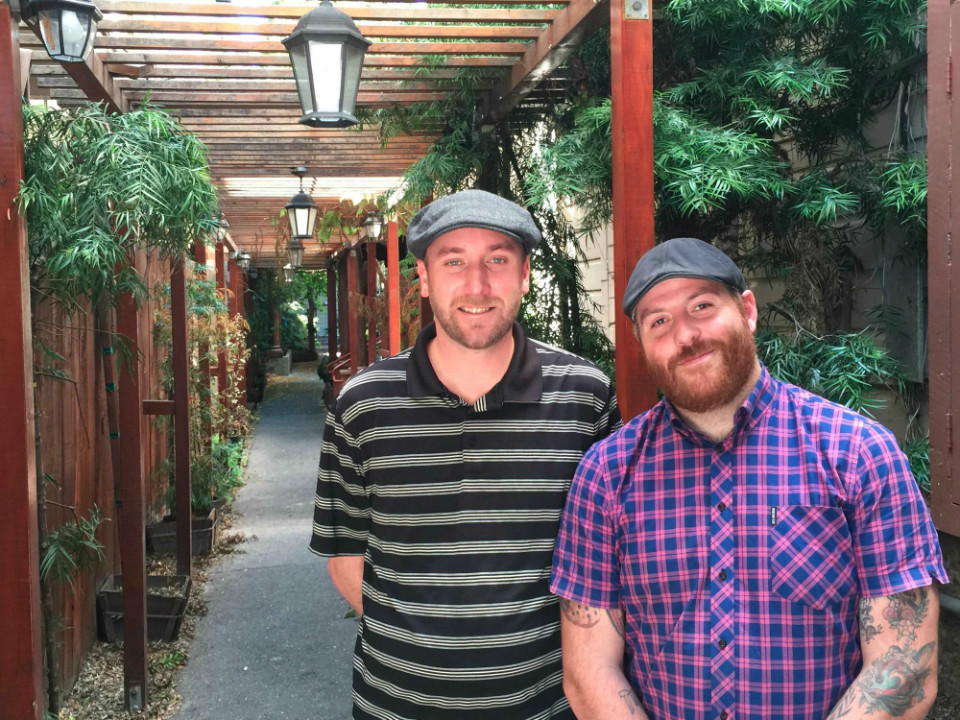 Barbary Coast owners Zak Kennedy (left) and Trevor Amador. (Photo: Geri Koeppel/Hoodline)
Barbary Coast's building used to house the Old Spaghetti Factory, a cafe, cabaret, and restaurant popular with everyone from Jack Kerouac to Arlo Guthrie, according to this article on noehill.com. It's now San Francisco Landmark 127. 
Co-partner Trevor Amador, who wasn't yet born in the heyday of the Old Spaghetti Factory, heard from a longtime customer that it was common for people going there to say, "meet me at the figs"—meaning on the patio, at a table shaded by fig trees. Those figs are still growing, and Amador hopes to revive the lively spirit of that old Bohemian watering hole so that customers of Barbary Coast will also tell each other, "Meet me at the figs."